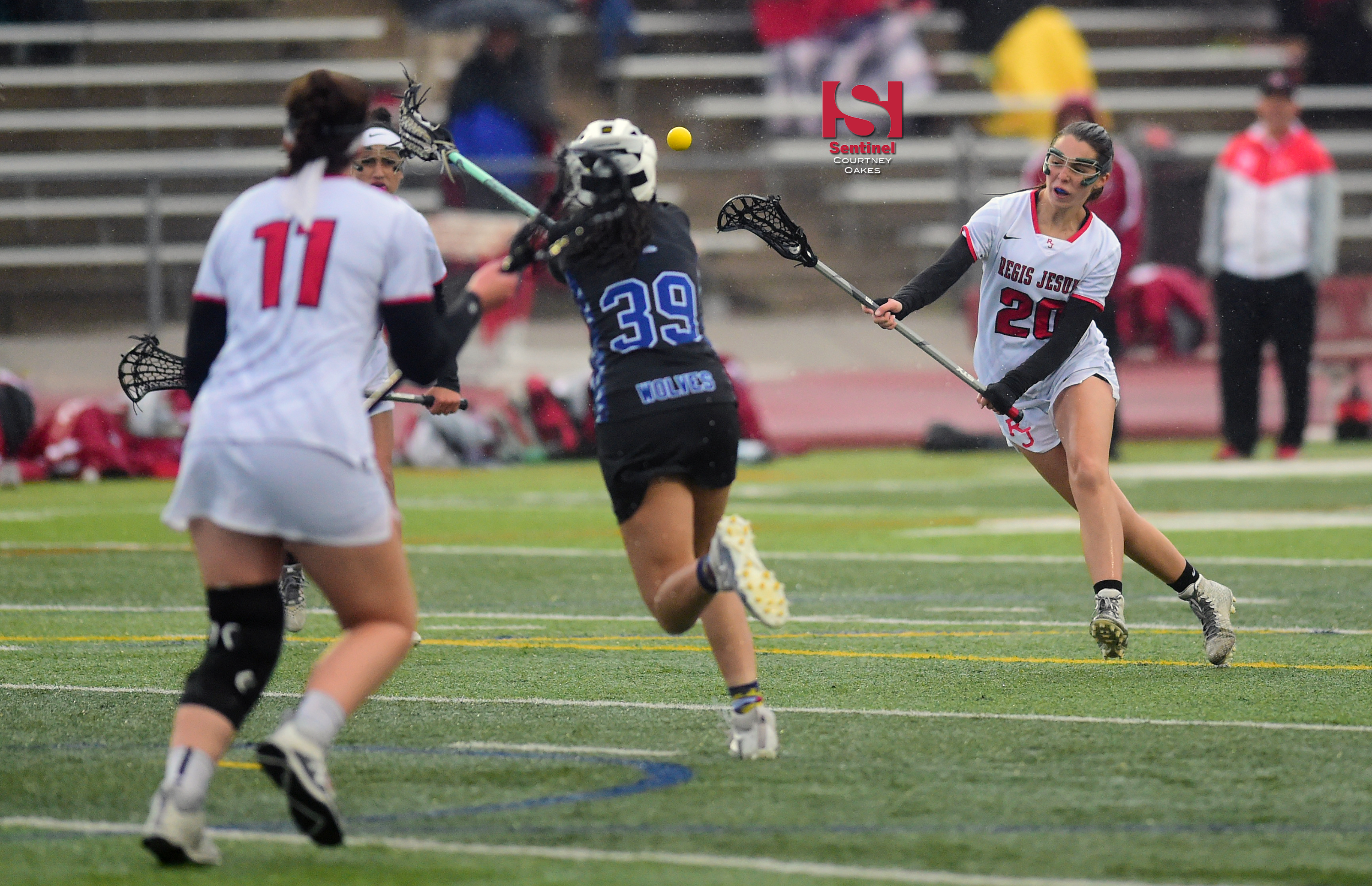 Aurora's top two girls lacrosse teams in the spring season — Regis Jesuit and Grandview — had some superstars in the classroom as well.
The Raiders and Wolves both made it to the quarterfinals of the 2018 state playoffs before exiting the postseason and the teams combine to land three players on US Lacrosse's Academic All-American list, which came out Monday.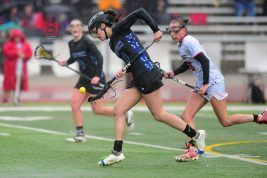 The Regis Jesuit duo of midfielder Sidney Weigand and Madeline Ferguson on attack — both seniors-to-be — and graduated Grandview midfielder Kylie Thompson made up one-third of the nine Colorado players to earn Academic All-American distinction.
For their play, Weigand, Ferguson and Thompson all earned spots on the Sentinel's 2018 All-Aurora Girls Lacrosse Team.
Weigand, an All-Continental League first team pick who has committed to West Point, scored 45 goals and dished out 38 assists in the 2018 season for a Regis Jesuit team that went 14-3 and lost to Chaparral in overtime in the quarterfinals. Ferguson, an all-conference second teamer, tallied 37 goals to go with eight assists.
Thompson, an All-Centennial League first team midfielder, notched 24 goals and 10 assists. She is headed to Pomona College in Los Angeles.
Colorado had nine US Lacrosse All-Americans as well, though none were from Aurora programs.
Chaparral's Dix Baines was the state's coach of the year and Palmer Ridge's Elizabeth Palmer — both an All-American and Academic All-American — was named one of the winner of the prestigious Jackie Pitts Award.
Courtney Oakes is Sentinel Sports Editor. Reach him at 303-750-7555 or [email protected] Twitter: @aurorasports. FB: Sentinel Prep Sports
2018 COLORADO US LACROSSE GIRLS ALL-AMERICANS
Academic All-Americans: Pearl Schwartz (midfield), Cherry Creek; Lucy Johnson (midfield), Rampart; Isabel Anema (midfield), Cherry Creek; KYLIE THOMPSON (MIDFIELD), GRANDVIEW; Elizabeth Phillips (midfield), Palmer Ridge; Rylie Caron (midfield), Chatfield; Megan Fenwick (defense), Mullen; SIDNEY WEIGAND (MIDFIELD), REGIS JESUIT; MADELINE FERGUSON (ATTACK), REGIS JESUIT
All-Americans: Lauren Russell (midfield), Colorado Academy; Hali Sibilia (attack), Cherry Creek; Elizabeth Phillips (midfield), Palmer Ridge; Sloane Murphy (midfield), Colorado Academy; Hannah Mill (attack), Chaparral; Kailee Lammers (midfield), Dakota Ridge; Isabel Anema (midfield), Cherry Creek; Meg Hanson (attack), Arapahoe; Angela Naughton (midfield), Columbine
Girls' Coach of the Year: Dix Baines, Chaparral
Jackie Pitts Award Winner: Elizabeth Phillips (midfield), Palmer Ridge