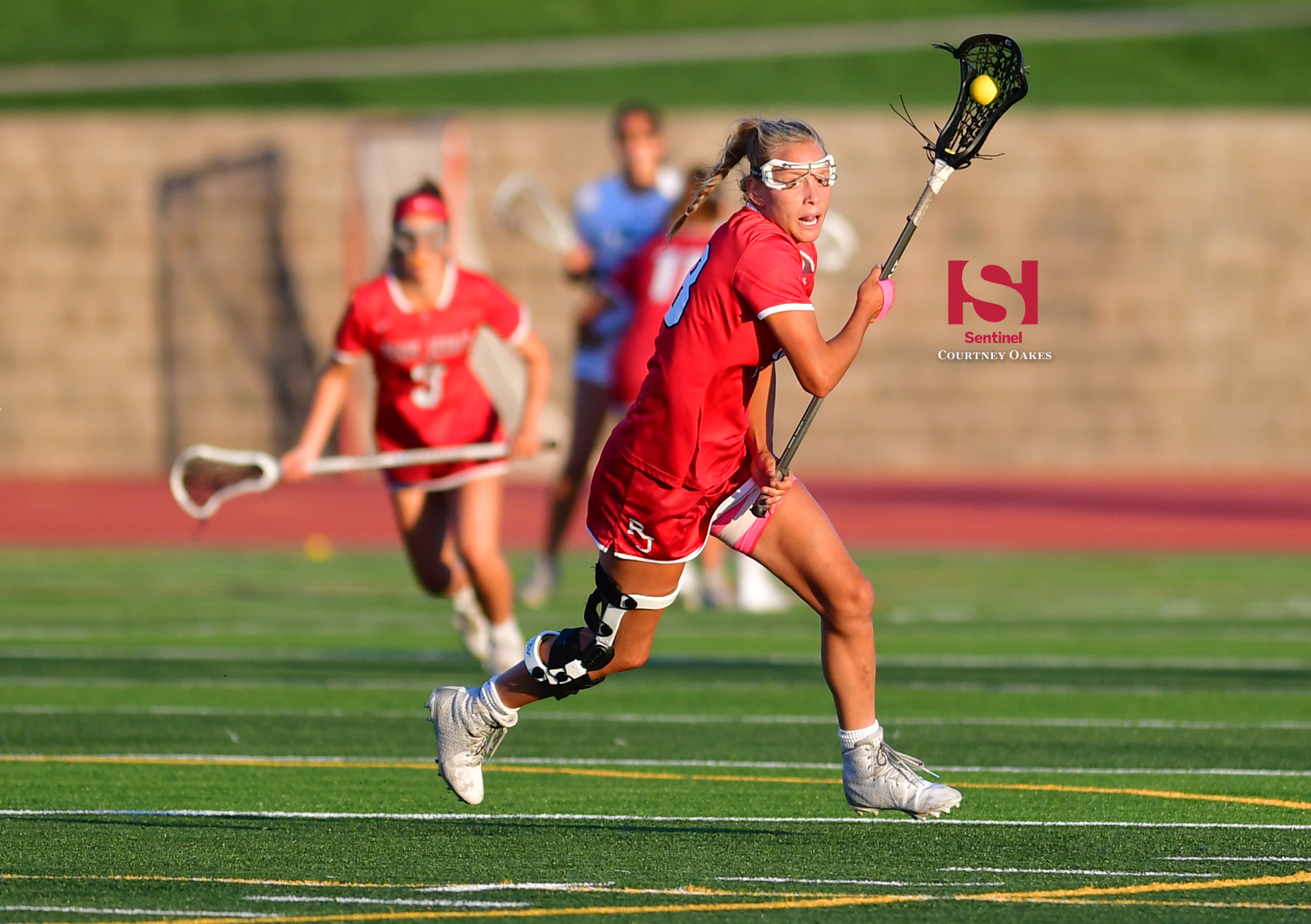 Recently graduated Regis Jesuit High School midfielders Cate Lord and Grace Weigand both received All-American status from USA Lacrosse for the 2021 season.
Lord and Weigand helped coach Kathryn Ames' Raiders to an 8-5 record and an appearance in the Class 5A girls lacrosse semifinals in recently completed Season D campaign, where they lost an 11-7 decision to Valor Christian.
Lord, a Southern California recruit, and the Notre Dame-bound Weigand were two of the nine Colorado players to appear on the organization's national lists, with selections based on voting by coaches within each geographical area.
USA Lacrosse describes All-Americans as a player that "exhibits superior skills and techniques and possesses exceptional game sense and knowledge."
Lord's 31 goals (in 13 games) ranked second for Regis Jesuit behind senior Krissy Rael (who had 37), while her 18 assists were third on the team for a total of 49 points. Weigand tallied 39 points on 17 goals and 22 assists, which were second only to Rael's 24. The All-American duo also led the Raiders in groundballs and draws won.
In addition, Weigand was one of nine players from Colorado to achieve Academic All-American status. She was one of four players from the state (Jessie Bakes and Katharine Merrifield of state champion Colorado Academy and Kylie Kenny of Aspen were the others) to earn both All-American awards.
Besides playing prowess, USA Lacrosse says Academic All-Americans "represent high standards of academic achievement in the classroom."
Courtney Oakes is Sentinel Colorado Sports Editor. Reach him at [email protected] Twitter: @aurorasports. IG: Sentinel Prep Sports
COLORADO 2021 USA LACROSSE GIRLS ALL-AMERICANS
Lily Assini, jr. (midfield), Fairview; Jessie Bakes, sr. (midfield), Colorado Academy; CATE LORD, SR. (MIDFIELD), REGIS JESUIT; Kylie Kenny, sr. (midfield), Aspen; Katharine Merrifield, sr. (midfield), Colorado Academy; Tess Osborn, jr. (attack), Valor Christian; Lauren Rismani, sr. (attack), Valor Christian; Maya Rutherford, sr. (defense), Colorado Academy; GRACE WEIGAND, SR. (MIDFIELD), REGIS JESUIT
COLORADO 2021 USA LACROSSE GIRLS ACADEMIC ALL-AMERICANS
Jessie Bakes, sr. (midfield), Colorado Academy; Elise Bialecki, sr. (midfield), Mullen; Kylie Kenny, sr. (midfield), Aspen; Betsy Little, sr. (defense), Ralston Valley; Landry McClure, sr. (attack), Golden; Katharine Merrifield, sr. (midfield), Colorado Academy; Margo Miller, sr. (midfield), Evergreen; Carly Poole, sr. (defense), Evergreen; GRACE WEIGAND, SR. (MIDFIELD), REGIS JESUIT
COLORADO JACKIE PITTS AWARD WINNER
Margo Miller, sr., Evergreen