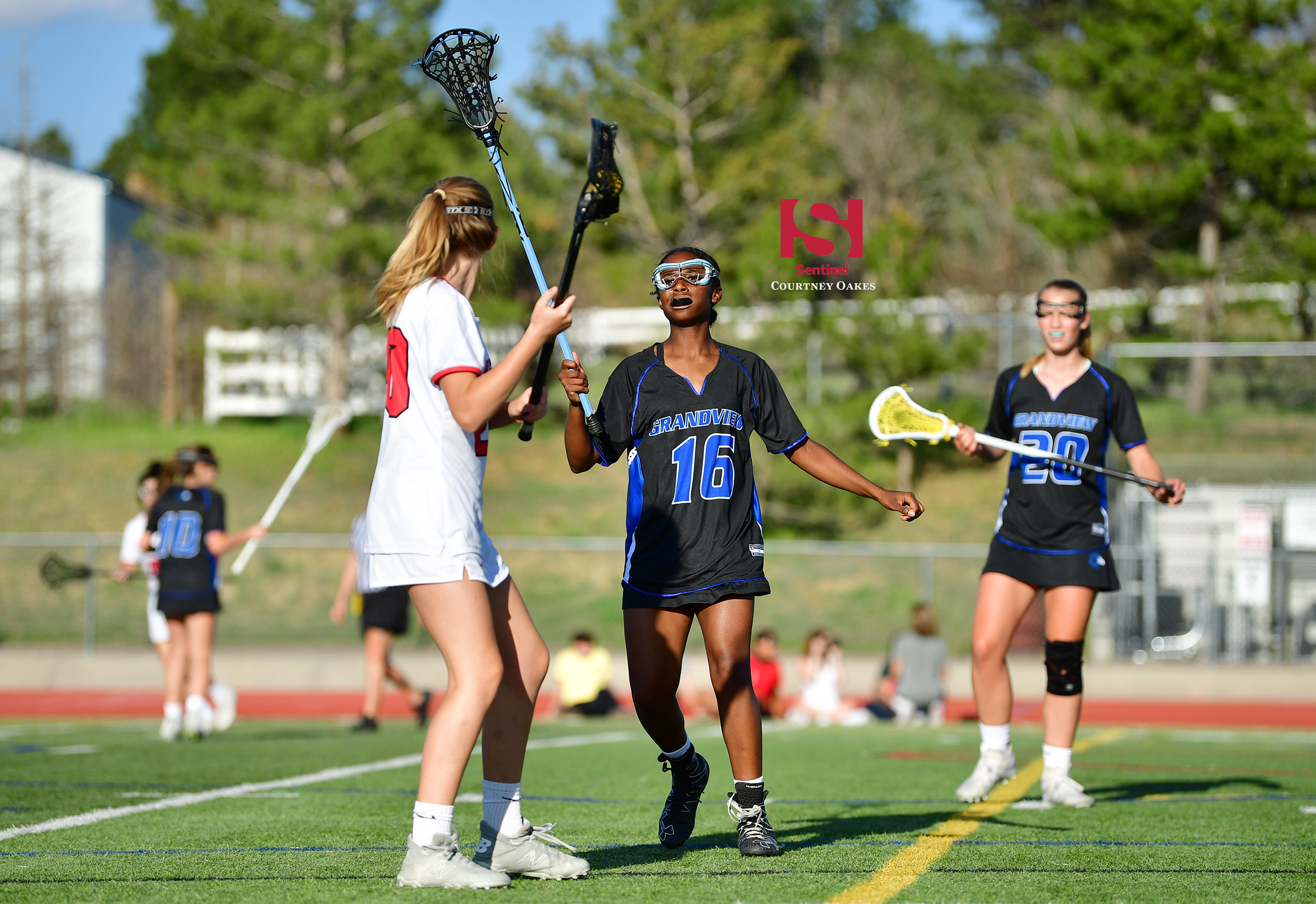 Just a day after the Class 5A girls lacrosse state playoff bracket came out, Aurora's two representatives — Regis Jesuit and Grandview — take the field Thursday night.
With the regular season stretching until Tuesday, the Colorado High School Activities Association didn't put out the postseason draws until Wednesday, with play scheduled to star the next day.
Both sixth-seeded Regis Jesuit and eighth-seeded Grandview have no complaints about the quick turnaround, especially as they are among the four teams that are assured of a home game in the opening round. The top four seeds in the bracket — No. 1 Colorado Academy, No. 2 Valor Christian, No. 3 Fairview and No. 4 Cherry Creek received byes, while the next four teams earned hosting honors.
Coach Kathryn Ames' Regis Jesuit team finished the regular season 6-4 and ended up in the sixth spot, which pits the Raiders against 11th-seeded Rock Canyon (6-4) in a game scheduled for 7:30 p.m. at Lou Kellogg Stadium.
The winner of that contest has a road quarterfinal matchup at Fairview ahead Saturday. Regis Jesuit would welcome that matchup, as it lost a one-goal decision to the Knights on June 2.
Coach Alex Smith's Grandview team finished the regular season 7-3 — with all three losses coming to play teams — and ended up in the No. 8 spot, which puts the Wolves into a matchup with the No. 9 seed, which is Air Academy (8-2).
The Kadets visit Legacy Stadium at 7 p.m. for the opening round matchup, with the winner moving into a Saturday quarterfinal against top-seeded and undefeated Colorado Academy.
Missing out on the 4A bracket was Cherokee Trail, which finished 6-0 in its league and 6-4 overall, but didn't crack the top 12 in CHSAA's seeding formula.
Courtney Oakes is Sentinel Colorado Sports Editor. Reach him at [email protected] Twitter: @aurorasports. IG: Sentinel Prep Sports
2021 CLASS 5A GIRLS LACROSSE STATE PLAYOFF SCHEDULE
Upper bracket
First round (June 17)
No. 9 Air Academy (8-2) vs. NO. 8 GRANDVIEW (7-3), 7 p.m., Legacy Stadium
No. 12 Palmer Ridge vs. No. 5 ThunderRidge, 5 p.m., Shea Stadium
Lower bracket
No. 11 Rock Canyon (6-4) at NO. 6 REGIS JESUIT (6-4), 7:30 p.m.
No. 10 Chatfield at No. 7 Kent Denver, 6 p.m.
— Full 5A state tournament bracket and schedule, here