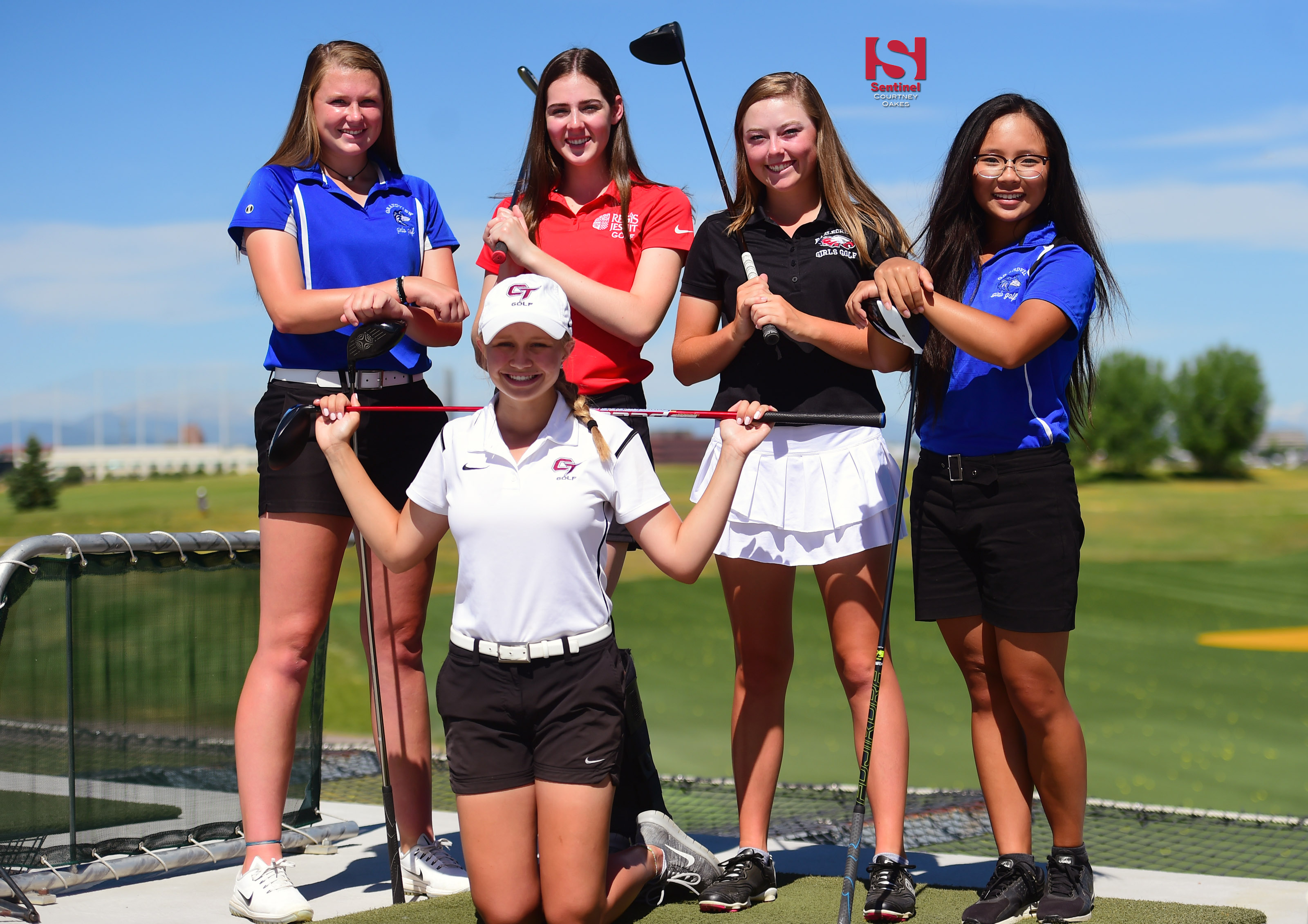 The Centennial League owned girls golf at the Class 5A level this season, sweeping the top two individual and team spots at the state tournament at Boulder Country Club.
The conference's might is reflected on to the Sentinel's 2018 All-Aurora Girls Golf Team, which includes four Centennial League players out of six.
Leading the way is Eaglecrest freshman Emma Bryant, who became the third straight 5A state champion from an Aurora-area program, following Grandview's Amy Chitkoksoong in 2017 and Regis Jesuit's Mary Weinstein in 2016.
Bryant won the Grandview Invitational at Heritage Eagle Bend, finished as the runner-up to Chitkoksoong in the Centennial League individual standings and won a 5A Northern Regional championship, which all led up to the state tournament.
She managed her nerves and played well enough to be just three shots off the lead after the first day of play at the state tournament. Then, Bryant attacked.
With a blistering 5-under-par 31 on the front nine of the final round boosted by a wide variety of putts that dropped, Bryant surged in front by six strokes and maintained her lead all the way to the end to win the state title in her first season.
She joined older brother Davis — the 5A boys tournament winner in the fall — as state winners, becoming the first known brother-sister duo to win state titles in the same season in Colorado prep golf. On top of that, Bryant combined with seniors Julia Shaver and Rian Nelson to give Eaglecrest a team score at the state tournament for the first time.
Grandview fell just two strokes shy of Cherry Creek in an all-Centennial League chase for the 5A team state championship with junior Morgan Ryan and Chitkoksoong leading the way for coach Mary Danielson's squad.
Ryan had no idea how she was faring while on the course, but at the end she couldn't have done much better. When a fluctuating leaderboard behind Bryant came to a final stop, Ryan was the state runner-up, marking a huge jump from her 32nd-place finish in 2017.
Chitkoksoong won the 2017 state championship, but never totally found her groove as she tried to repeat. The individual Centennial League champion played a steady state tournament with rounds of 75 and 78 and finished in the eighth spot while helping the Wolves nearly come out on top as a team.
Regis Jesuit sophomore Katie Berrian later discovered she had a broken bone on the outside of her left foot — an injury sustained in dance, her other athletic outlet — but played through it at regionals (where she also battled illness) and all the way to a strong third-place individual finish in her second state tournament appearance.
Berrian was the only player to shoot under par on the opening day of the state tournament and had a one-shot lead going into the final day, though she ended up feeling overlooked in the final group with Bryant during her hot start as well as Fairview's Kelsey Webster, who was playing on her home course and had scores of locals following her around.
Despite the adversity, Berrian far surpassed her 16th-place finish at last season's state tournament. She will return to lead a young Regis Jesuit team that had no seniors this season and had the team lead after the first round as well.
Cherokee Trail junior Brooke Kramer made an epic jump between last season and this season and attributed confidence in herself and in her game to the rise.
Kramer already had two state tournaments under her belt and she finished 74th as a freshman and tied for 59th as a sophomore, but turned in an 11th place showing this time around.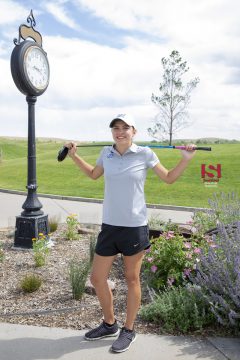 Kramer was a first team All-Centennial League performer in the regular season and followed that up by winning the 5A Western Regional title, a performance that gave her a surge of momentum that she fed on during her state tournament appearance.
Her state tournament showing — rounds of 80 and 77 — brought her in just outside of top-10 all-state honors.
Vista PEAK sophomore Kylie Severin rounds out the All-Aurora Girls Golf Team with her performance at the 4A state tournament at the Country Club of Colorado in Colorado Springs.
The EMAC runner-up to senior teammate Kyree Conaway during the regular season, Severin went on to play well at state and establish the program's all-time best result when she tied for fifth place.
Severin finished with a two-day total of 170 (rounds of 74 and 76) and shared fifth place with Loveland's Taylor Bandemer. She improved a full 29 spots from her finish at state as a freshman.
Courtney Oakes is Sentinel Sports Editor. Reach him at 303-750-7555 or [email protected] Twitter: @aurorasports. FB: Sentinel Prep Sports
2018 SENTINEL ALL-AURORA GIRLS GOLF TEAM
FIRST TEAM: Katie Berrian, Regis Jesuit, soph.; Emma Bryant, Eaglecrest, fr.; Amy Chitkoksoong, Grandview, jr.; Brooke Kramer, Cherokee Trail, jr.; Morgan Ryan, Grandview, jr.; Kylie Severin, Vista PEAK, soph.
HONORABLE MENTION: Emaan Adil, Regis Jesuit, fr.; Skylar Cain, Regis Jesuit, soph.; Kyree Conaway, Vista PEAK, sr.; Gabriella Ello, Cherokee Trail, soph.; Sarah McDevitt, Regis Jesuit, jr.; Rian Nelson, Eaglecrest, sr.; Caitlin O'Donnell, Grandview, sr.; Sasha Parker, Overland, jr.; Julia Shaver, Eaglecrest, sr.; Amisha Singh, Smoky Hill, jr.; Sydney Szarka, Grandview, jr.