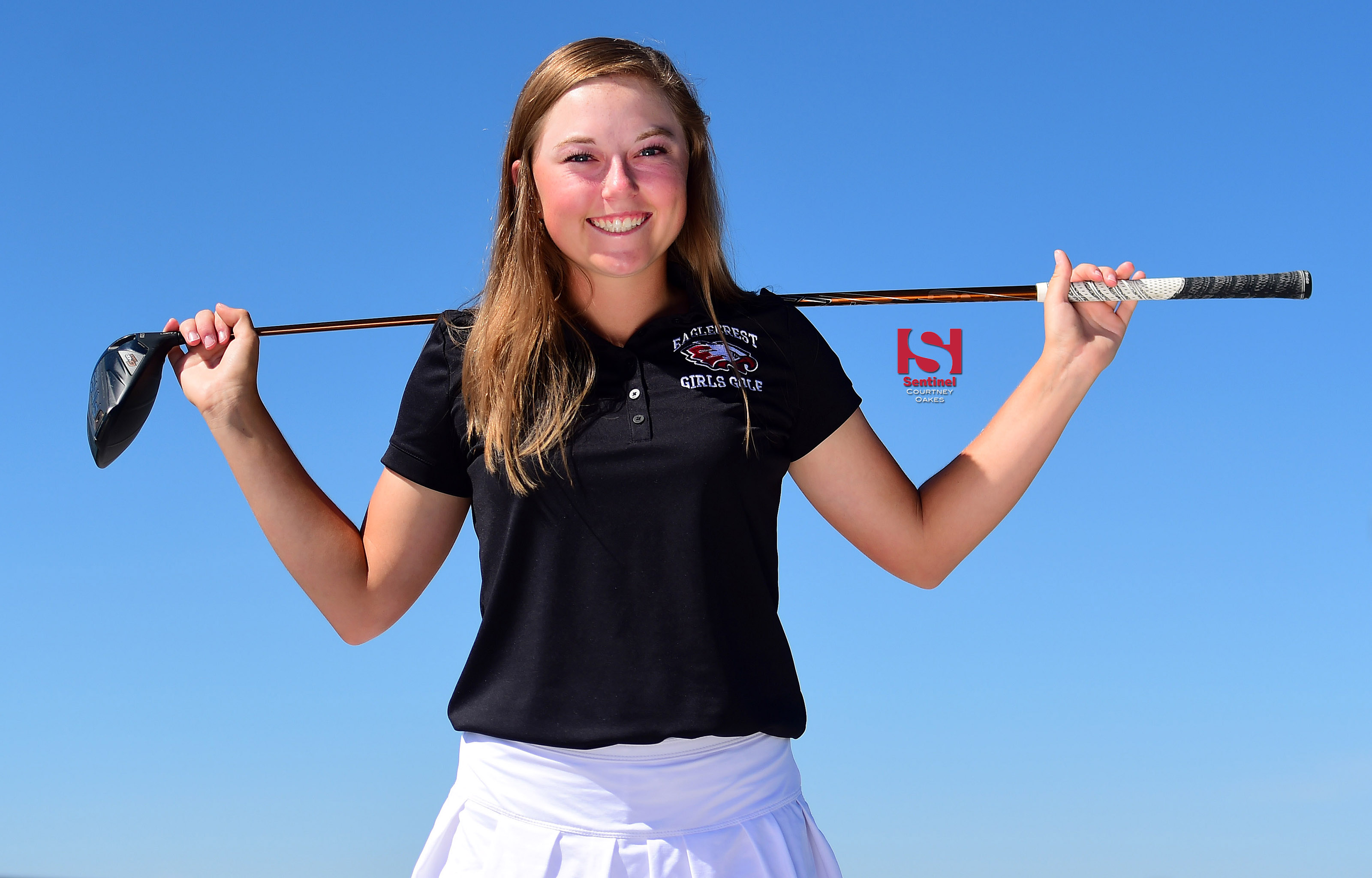 Eaglecrest sophomore-to-be Emma Bryant and Cherokee Trail senior-to-be Brooke Kramer qualified for the girls' 15-18 Optimist International Junior Golf Championship tournament with their performances in a qualifier June 14 at Aurora's Meadow Hills Golf Course.
Both members of the 2018 Sentinel All-Aurora Golf Team earned their way into the top seven spots necessary to make the Optimist tournament, which is scheduled for July 27-Aug. 1 at the PGA National Resort & Spa in Palm Beach Gardens, Florida.
Bryant — who won the Class 5A girls state championship to cap her freshman season — fired a 76 to take sixth at the qualifier, while Kramer (who was 11th at the 5A state tournament) grabbed the final spot with a 77.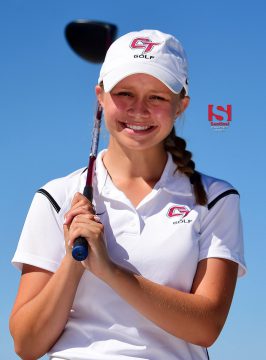 The duo join qualifying medalist Jessica Zapf of Windsor (who topped Loveland's Lauren Lehigh in a playoff after both shot 73), Englewood's Jenna Chun and Windsor's Leigha Devine (who both carded 74s) and Boulder's Kelsey Webster in the Florida-bound contingent.
A number of other players from Aurora programs were among the 49-golfer field in the girls' 15-18 qualifier, as former Vista PEAK teammates Kyree Conaway and Kylie Severin tied for 15th and 18th, respectively, while Kramer's Cheorkee Trail teammate Gabriella Ello came in 22nd. Regis Jesuit junior-to-be Skylar Cain tied for 29th and senior-to-be Sarah McDevitt tied for 39th.
Bryant played in last season's Optimist girls 13-14 tournament and tied for 25th in a field of players from across the globe.
No other players from Aurora earned spots in the other Optimist tournaments, which had qualifiers for Colorado and Wyoming players in boys' 16-18, 14-15, 12-13 and 10-11 age groups as well as girls' 13-14 and 10-12.
Courtney Oakes is Sentinel Sports Editor. Reach him at 303-750-7555 or [email protected] Twitter: @aurorasports. FB: Sentinel Prep Sports
2018 OPTIMIST INTERNATIONAL JUNIOR GOLF QUALIFIER (GIRLS 15-18)
June 14 at Meadow Hills G.C.
Top 10 individuals (seven qualify, par 70): T1. Jessica Zapf (Windsor) 73 (won in playoff); T1. Lauren Lehigh (Loveland) 73; T3. Jenna Chun (Englewood) 74; T3. Leigha Devine (Windsor) 74; 5. Kelsey Webster (Boulder) 75; 6. EMMA BRYANT (AURORA) 76; 7. BROOKE KRAMER (AURORA) 77; T8. Meghan Vogt (Broomfield) 78; T8. Merielle Gojo (Cherry Hills Village) 78; T10. Natasha Brandy McClain (Denver) 79; T10. Haena Kim (Highlands Ranch) 79