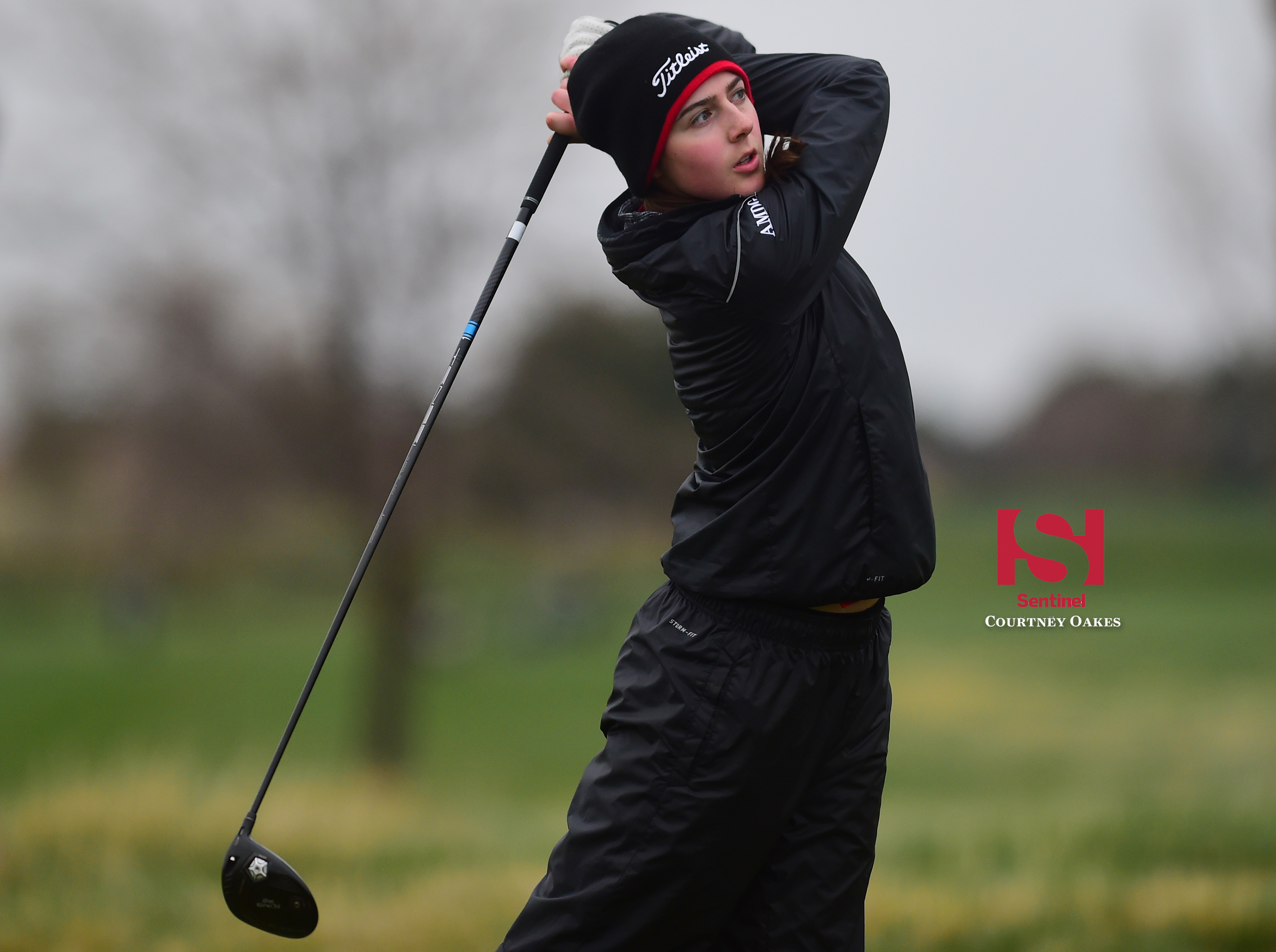 GRAND JUNCTION | The farthest and latest Class 5A girls golf regional tournament proved near-perfect for the Aurora teams that traveled May 7.
While the metro area was plagued with cold and rain, Cherokee Trail, Regis Jesuit and Rangeview played in the Western Regional tournament in sunny conditions at Tiara Rado G.C.
The Raiders enjoyed the lengthy trip to the Western Slope the most, as junior Katie Berrian won medalist honors and Regis Jesuit captured the second automatic qualifying spot in the May 20-21 5A state tournament with a runner-up finish to Loveland.
Berrian birdied her last three holes to finish with a 4-under-par 67 and rally past Loveland's Lauren Lehigh for the individual title, while Skylar Cain (77) and Eliannah Angel-Lucero (87) provided the supporting scores the Raiders needed to get into state as a team.
Cherokee Trail finished fourth in the team chase — a mere stroke behind Chaparral for third — but will also be able to score at the state tournament as a team with three individual qualifiers.
Junior Gabby Ello and senior Brooke Kramer shot 76 and 77, respectively, to finish in the top seven and easily qualify, while junior Kiara Gill got one of the final individual spots with a 91.
Rangeview top score came from Alexis Drummond, who shot 96.
Courtney Oakes is Sentinel Colorado Sports Editor. Reach him at 303-750-7555 or [email protected] Twitter: @aurorasports. FB: Sentinel Prep Sports
2019 CLASS 5A WESTERN REGIONAL GIRLS GOLF
May 7 at Tiara Rado G.C., Grand Junction
Team scores (par 213, top two teams advance to 5A state tournament): 1. Loveland 225; 2. REGIS JESUIT 231; 3. Chaparral 243; 4. CHEROKEE TRAIL 244; 5. Arvada West 262; 6. Grand Junction 268; 7. Fruita Monument 282; 8. Mountain Range 290; 9. Pine Creek 301; 10. Denver South 315; 11. RANGEVIEW 331
Top 21 individuals (state qualifiers, par 71): 1. KATIE BERRIAN (REGIS JESUIT) 67; 2. Lauren Lehigh (Loveland) 68; 3. Brittlynn O'Dell (Grand Junction) 74; T4. GABBY ELLO (CHEROKEE TRAIL) 76; T4. Katherine Lacolm (Chaparral) 76; T4. Katelyn Lehigh (Loveland) 76; T7. BROOKE KRAMER (CHEROKEE TRAIL) 77; T7. SKYLAR CAIN (REGIS JESUIT) 77; 9. Anju Ogi (Arvada West) 78; T10. Taylor Bandemer (Loveland) 81; T10. Kira Peterson (Chaparral) 81; 12. Courtney Lawler (Arvada West) 85; 13. Elena Hernandez (Chaparral) 86; T14. ELIANNAH ANGEL-LUCERO (REGIS JESUIT) 87; T14. Madison Mascarenas (Fruita) 87; T16. Jenna Greenlee (Grand Junction) 88; T16. Gillian Volz (Denver South) 88; 18. EMAAN ADIL (REGIS JESUIT) 90; 19. KIARA GILL (CHEROKEE TRAIL) 91; 20. Rheanna DeCrow (Arvada West) 94; 21. Alyssa Adkins (Pine Creek) 95

Aurora team results (in order of finish)
Regis Jesuit (231): 1. Katie Berrian 67, T7. Skylar Cain 77, T14. Eliannah Angel-Lucero 87, 18. Emaan Adil 90; Cherokee Trail (244): T4. Gabby Ello 76, T7. Brooke Kramer 77, 19. Kiara Gill 91, T23. Devin Gilbreath 96; Rangeview (331): T23. Alexis Drummond 96, T32. Amari Bullock 106, 42. Breckin Collins 129, 43. Marissa Chambers 131