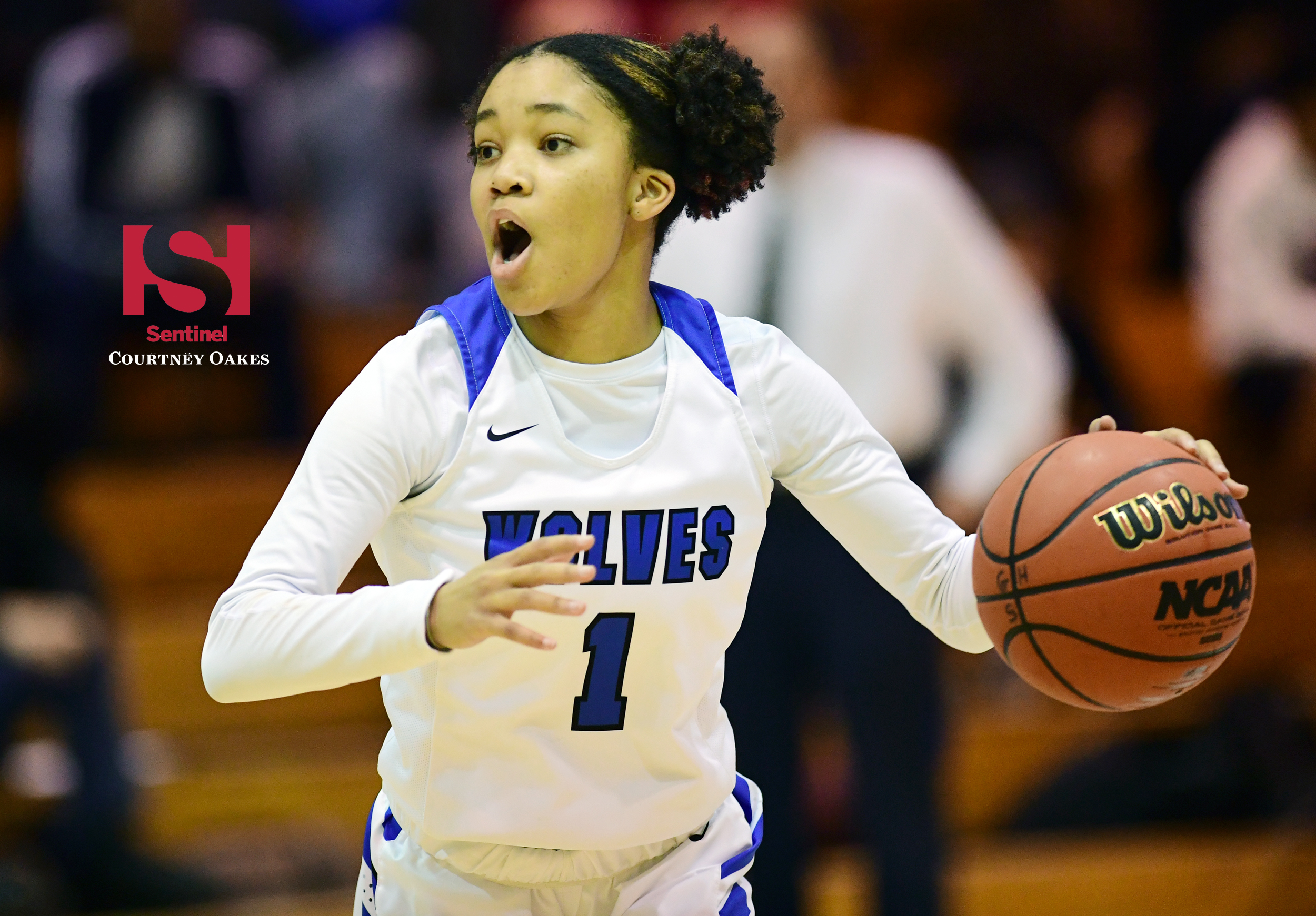 If any teams know the inner workings of the Denver Coliseum, it's the Grandview and Regis Jesuit girls basketball teams.
Since 2017, the two Aurora powerhouses have played 18 games in the venue — the longtime home of the Great 8 round of the Class 5A state tournament and now home to the Final Four and state championships as well — including three head-to-head matchups.
The Wolves and Raiders represent the city at this season's Great 8, where only one of the other six teams (Highlands Ranch) has been there four straight times, yet has played many fewer games.
The cavernous empty space behind the baskets that can create woes for shooters, the size and volume of the crowds and the magnitude of the moment in a big venue can make the difference in close ballgames, so experience could certainly be an advantage for the veteran members of both Aurora teams in a tournament that saw all of the top eight seeds make it to the Great 8.
Coach Josh Ulitzky's Grandview team has been particularly successful at the Coliseum, having appeared in the state championship game in three straight seasons, winning two and having another slip away last season to rival Cherry Creek in the final seconds.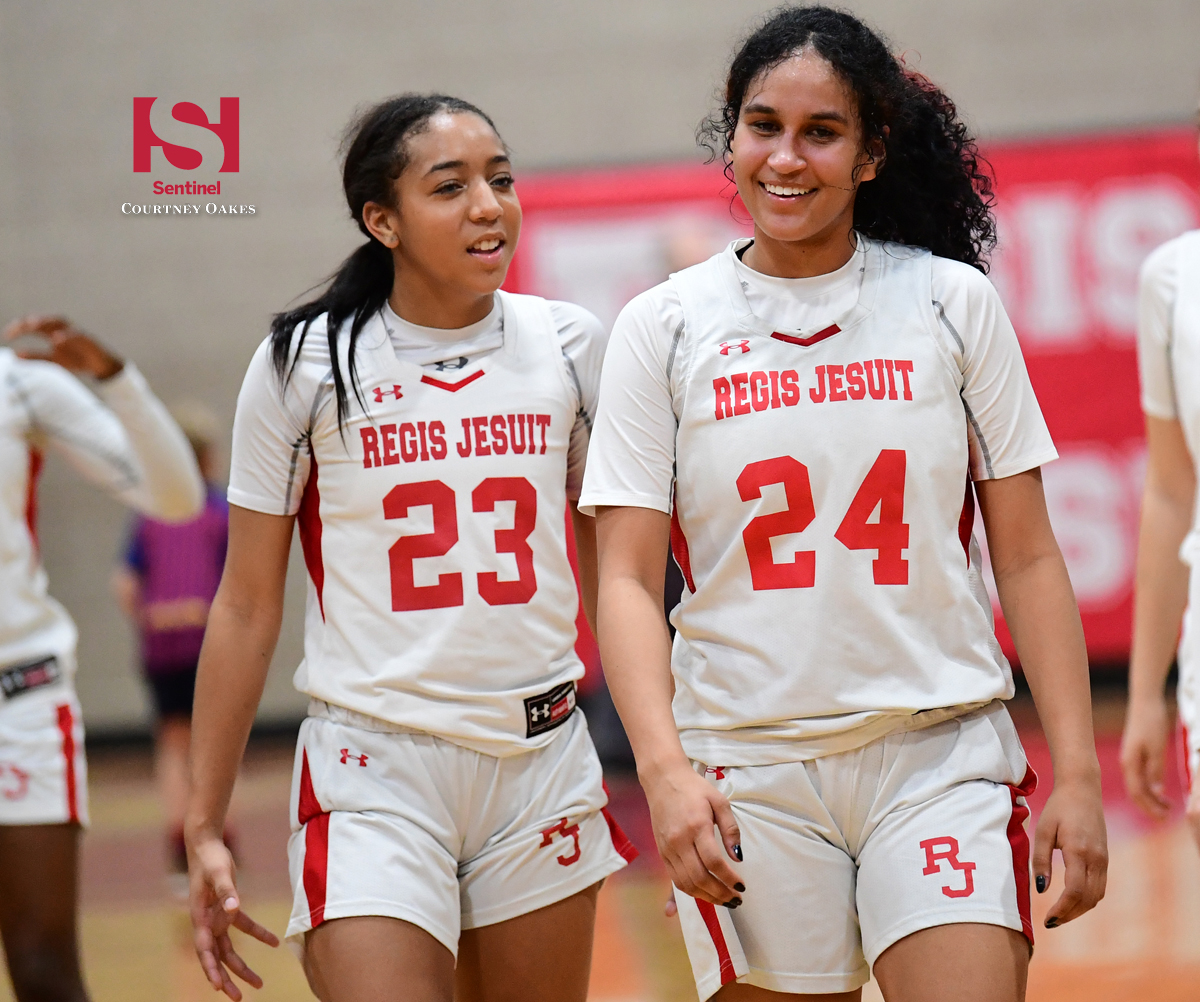 Seniors Kameryn Brown and Landri Hudson have played at the Coliseum for four years — in a total of 11 games — senior Tomia Johnson and junior Addison O'Grady three times, as well as reserves Dasiya Jones and Breelyn Robinson.
"We are very, very fortunate to have kids who have logged some minutes on that court in big games," Ulitzky said. "We hope that experience benefits us for sure."
Grandview earned its way back to the Coliseum with a 55-25 win over 20th-seeded Arapahoe March 3 in a Sweet 16 matchup of teams that had seen each other twice previously in Centennial League play.
The Warriors employed the same strategy they did in the prior meeting, taking large chunks of time off the clock before shooting.
Ulitzky was pleased with the defensive patience his Wolves exhibited and it led to some flurries of transition scores (led by the passing of Johnson) that eventually widened the gap.
Six-foot-7 sophomore Lauren Betts poured in 18 points and O'Grady tallied 12 to lead the way for Grandview offensively.
Next up for the Wolves is a Fruita Monument team that returns to the Denver Coliseum for the second time in three seasons, but will be at a definite experience disadvantage as only seniors Bailey Rigsby and Callie Allen were on the roster when the Wildcats lost to Fossil Ridge in the Great 8 round in 2017-18.
Regis Jesuit coach Carl Mattei has a largely inexperienced roster, but he does have a player who will take the floor at the Coliseum for a fourth straight season in senior Jada Moore, plus three-timers in juniors Avery VanSickle, Samantha Jones and Grace Weigand.
All four played in the 5A state championship game against Grandview in 2018 and have played a minimum of two games per seasons at the championship venue.
"This is a big accomplishment getting there with this team this year," said Mattei, whose team is undefeated against Colorado teams, including a win over its Great 8 opponent, sixth-seeded and Continental League rival Highlands Ranch.
The Raiders will have some players there for the first time, but Moore believes they will at least be ready for the pace of the game
"I think we prepare the young players all year for this, making sure they are always focused in practice and intense," Moore said after scoring 31 points and pulling down 12 rebounds in a 58-51 Sweet 16 win over Broomfield.
"No matter if it's a big game or a small game, we make sure they are always playing up to the opponent and just playing our game," she added. "It doesn't matter where we are or who we are playing, if we play our game, no one can stop us."
Jones, who managed 10 points against Broomfield despite battling foul trouble, is glad that for once, the Raiders — especially with star Fran Belibi graduated — go into the Great 8 not being a favorite.
"I think we're the underdogs this year and everyone is doubting us," Jones said. "We have nothing to lose, we're just trying to prove ourselves."
Courtney Oakes is Sentinel Colorado Sports Editor. Reach him at 303-750-7555 or [email protected] Twitter: @aurorasports. IG: Sentinel Prep Sports