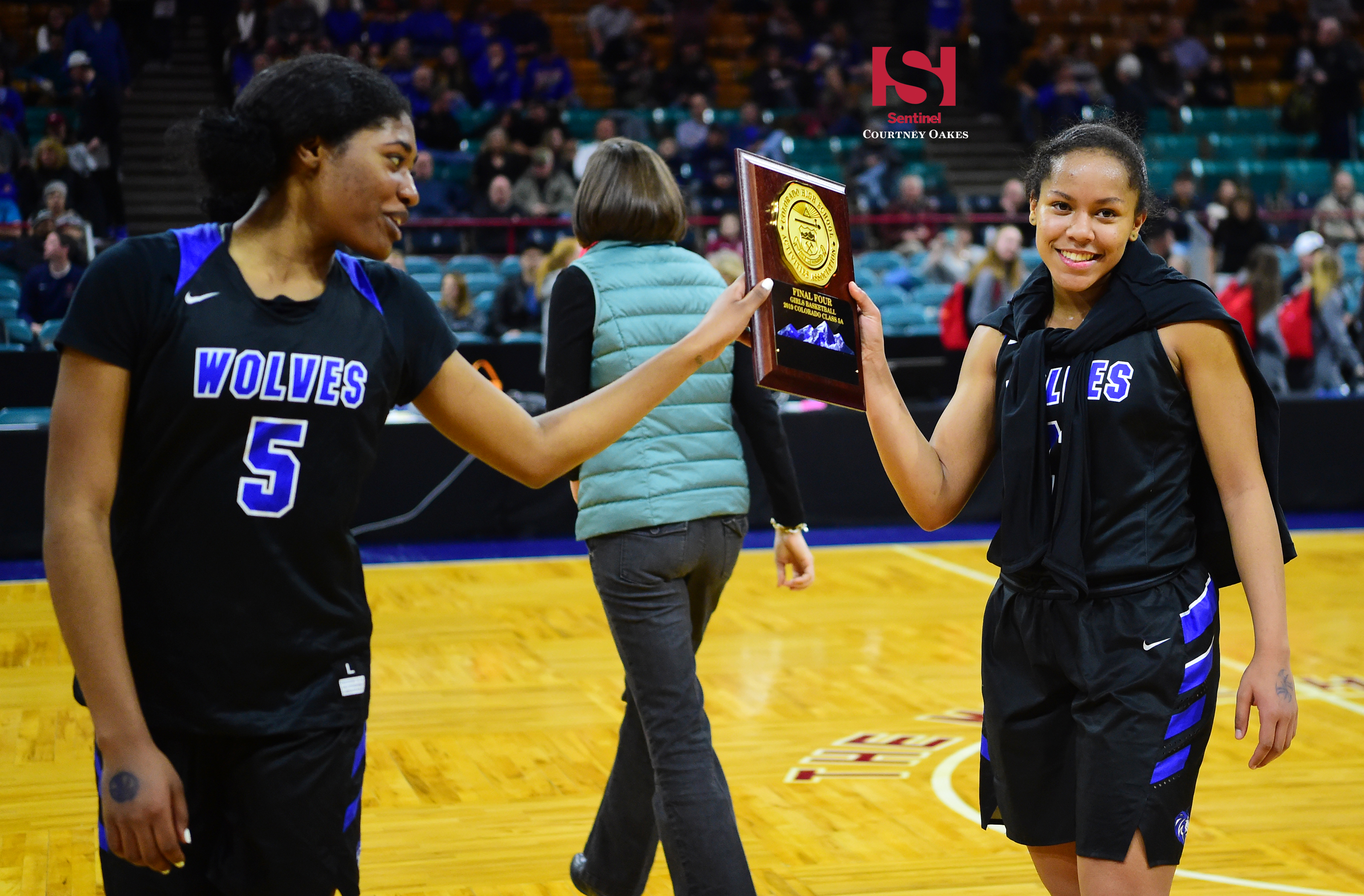 In the wake of what has happened between the Grandview and Regis Jesuit girls basketball teams in recent years — and even just a few months ago —it doesn't take much to sell the upcoming matchup between the teams.
Especially given that the latest chapter in the budding local rivalry will come in the Class 5A semifinals, with the winner earning the chance to play the state championship.
Still, Raiders coach Carl Mattei did his best to give the rematch — scheduled for 7 p.m. March 7 at the Denver Coliseum — a proper plug.
"It will be a tough matchup of Aurora, so anybody from Aurora not doing anything on Thursday night should be there," Mattei said.
They are two-time state champs and we are on the five-year anniversary of being two-time state champs…It should be a heck of a battle."
Indeed, few contests around the state carry as many layers of intensity as those involving Regis Jesuit and Grandview, still the only two Aurora girls basketball programs ever to win state titles.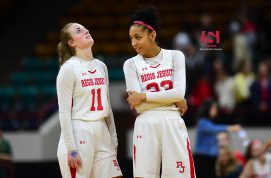 The neighbors separated by just a few miles from each other on Arapahoe Road own a combined five state championships, with the Raiders winning in 2009, 2013 and 2014 and coach Josh Ulitzky's Wolves claiming its first title in 2017 and another in 2018, when they denied Regis Jesuit.
Only one will have a chance to add to its state championship coffer, however, as they both ended up on the same side of the state bracket as the No. 2 seed (Regis Jesuit) and No. 6 seed (Grandview), respectively. The winner of the semifinal moves on to face either top-seeded Highlands Ranch or No. 4 Cherry Creek in the 5A final at 6:30 p.m. March 9 at the Denver Coliseum.
Grandview owns the postseason edge in the three previous meetings, having won last season's championship game contest as well as the semifinal in 2017. Regis Jesuit's postseason victory over Grandview came in the 2013 semifinals.
The Raiders (23-3) won the most recent contest, however, a 79-55 regular season victory on their home floor way back on Dec. 12.
It was a game that featured Regis Jesuit senior Fran Belibi's most memorable slam dunk and some chippiness at the end.
Nobody expects a repeat of that result as far as margin of victory for either team.
"The intensity is going to be just as high for both teams; it's going to be a good game and I think there's going to be a lot of emotion put into it," sophomore Avery VanSickle said after her 25-point effort helped the Raiders to a 68-37 Great 8 victory over Horizon March 1.
"Both of us are going to be determined to beat each other," she added.
Grandview (22-4) has lost to just two Colorado teams this season and both are in the Final Four in Regis Jesuit and Cherry Creek. The Wolves have taken the lessons from both to heart.
"The loss to Regis wasn't good enough for us," senior Allyah Marlett said. "I hate to bring it up, but I feel like that loss benefited us. We learned a lot from it and we know what we need to work on. We've been playing well lately and winning by a decent margin against decent teams. I hate to say it, but it helped us."
Both teams appear to be peaking after lopsided Great 8 wins, Regis Jesuit over seventh-seeded Horizon and Grandview with a 62-45 decision over third-seeded Valor Christian.
Much is at stake for both sides.
For Grandview, there is the chance to become the first 5A team to three-peat since Highlands Ranch (2006-2008).
It's also the chance to send its two seniors, Marlett and Alisha Davis, out in style. The pair have been to the Final Four in all four of their varsity seasons with the Wolves and have a 100-9 career record. Davis has registered more than 1,000 points in her career — including 20 in the Great 8 win — and 300 blocked shots.
For Regis Jesuit, there's a chance to win the program's first state title in five seasons and give Belibi — their Stanford-bound McDonald's All-American — and fellow nominee Sidney Weigand a storybook end to their careers.
Like Grandview, the Raiders are motivated by a loss as well, a 16-point defeat they took in the regular season finale against Highlands Ranch. They want a chance to play the Falcons again.
"It showed us that we have to come out with our best every single day if we want to win a state championship," Belibi said. "It's our goal. Everybody takes a hit, but it's how you get back up from it. Losing to a team of their caliber definitely taught us a lot about how to get back up. Hopefully we'll come with that strength and fire against Grandview."
Courtney Oakes is Sentinel Sports Editor. Reach him at 303-750-7555 or [email protected] Twitter: @aurorasports. FB: Sentinel Prep Sports
CLASS 5A STATE GIRLS BASKETBALL SEMIFINAL AT A GLANCE
NO. 6 GRANDVIEW VS. NO. 2 REGIS JESUIT
7 p.m. March 7 at Denver Coliseum
BREAKDOWN: Grandview and Regis Jesuit have become quite familiar with each other in the regular season and playoffs. They will meet for the fourth time in seven seasons in the playoffs, with the Wolves owning wins in 2018 (state championship game) and 2017 (semifinals) and the Raiders having a semifinal win in 2013. …GRANDVIEW (22-4): Coach Josh Ulitzky's two-time defending champion Wolves ride a five-game winning streak into the contest, which includes playoff wins over Loveland (70-25), Chaparral (69-28) and Valor Christian (62-45) following a first round bye. Senior Alisha Davis is averaging 14 points per game in the playoffs, topped by a 20-point effort in the Great 8 against Valor Christian and leads a balanced lineup that has five other players who averaged six or more points in the postseason: freshman Lauren Betts (12.3 ppg), senior Allyah Marlett (9.3 ppg), sophomore Addison O'Grady (8.7 ppg), junior Tomia Johnson (8.0 ppg) and junior Landri Hudson (6.0 ppg). …REGIS JESUIT (22-3): Coach Carl Mattei's team dropped a late regular season game to Highlands Ranch, but has bounced back with four straight victories, including postseason wins over Cherokee Trail (58-28), Denver East (72-15) and Horizon (68-37) after a first round bye. Sophomore Avery VanSickle has lit up the postseason as she's made four 3-pointers in all three playoff contest and is averaging 18.3 points per game, including a 25-point effort in the Great 8, which is just behind senior Fran Belibi (20 ppg plus 15.6 rebounds per game) for team-high honors. Senior Sidney Weigand (10.3 ppg) and junior Jada Moore (10 ppg) also have averaged double figures.