DENVER | The Class 5A girls state basketball semifinal between No. 6 Regis Jesuit and No. 2 Lakewood, scheduled for 8:30 p.m. March 8 at the Denver Coliseum, at a glance:
Courtney Oakes is Sentinel Sports Editor. Reach him at 303-750-7555 or [email protected] Twitter: @aurorasports. FB: Sentinel Prep Sports
NO. 6 REGIS JESUIT (23-3) VS. NO. 2 LAKEWOOD (23-3)
8:30 p.m., March 8 at Denver Coliseum
BREAKDOWN: Regis Jesuit and Lakewood meet in the Class 5A state playoffs for the first time since the 2013-14 season, which coincidentally is the last time the Raiders won a state championship. Regis Jesuit posted a 72-31 victory over Lakewood at the Denver Coliseum in a Great 8 contest that season and the Raiders also prevailed 59-42 when the teams met this season at the La Jolla Country Day Tournament in California.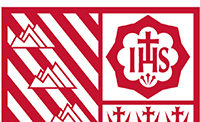 REGIS JESUIT (23-3): Coach Carl Mattei's team is the only unit without a loss to a Colorado team in 20 games, yet ended up No. 6 in the convoluted RPI formula. The Raiders finished the regular season 20-3, which included an undefeated run to the Continental League championship, and after a first round bye in the playoffs earned victories over No. 27 Broomfield (70-25), No. 11 Cherry Creek (58-50) and No. 3 Horizon (57-43). The latter victory secured the Jenny Coalson Region title and put Regis Jesuit in the Final Four for the second straight season and the seventh time in the past 10 seasons…In the playoffs, freshman G Avery Vansickle has been the Raiders' offensive leader with an average of 14.6 points per game, including a needed 18-point effort against Cherry Creek, while junior F Fran Belibi is not far behind at 14 points per game and sophomore G Jada Moore has contributed nearly nine per contest. Senior C Noelle Cahill is the only player other than Vansickle and Belibi to finish in double figures in Regis Jesuit's postseason run. For the season, Belibi is the team leader in points per game (13.7 ppg), plus rebounds (8.2 rpg), steals (2.7 spg) and blocked shots (1.6 bpg), while she is joined in double-figure scoring average by Moore (10.8 ppg) and Vansickle (10.7 ppg aided by 40 percent shooting from beyond the 3-point arc). Moore's 4.8 assists per game is tops on the team…In the regular season win over Lakewood, Belibi and Cahill tallied 12 points apiece and both had double-doubles with 14 and 12 rebounds, respectively, and junior G/F Sidney Weigand had 10 points.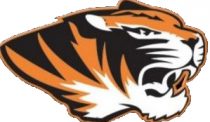 LAKEWOOD (23-3): Coach Chris Poisson's team — which lost to Grandview in last season's state championship game — lost only twice to Colorado teams, finished the regular season 20-3 and champion of the 5A Jeffco League and ended in the No. 2 spot in the RPI system. The Tigers had a first-round bye, then defeated No. 34 Vista Ridge (75-40), No. 15 Dakota Ridge (63-19) and No. 7 Ralston Valley (61-37 in a payback for one of their two instate losses), with the Great 8 win delivering the Kaye Garms Region title and a return trip to the Final Four…In the postseason, senior Camilla Emsbo — a 6-foot-5 post player whose twin sister Kira tore her ACL prior to the season — has led Lakewood in scoring at 14.7 points per game (including a 23-point, 12-rebound performance in second round), followed by sophomore G/F Nadia Trevizo (11.3 ppg), while sophomore G/F Aaliyah Sabala and senior G/F Hannah Renstrom each have had one game of double-digit scoring. With all three of their previous games decided by at least 24 points, the Tigers have had at least nine players score in every game. For the season, Embso paces the team in scoring (18.1 ppg), rebounding (7.8 rpg) and blocked shots (3.6 bpg), while Trevizo is next with an average of just over nine points per contest and three players (Renstrom, senior Sassy Coleman and senior Jessica Woodhead) average more than 2.3 steals per contest…In the regular season loss to Regis Jesuit, Embso had 10 points and Trevizo and Jessica Woodhead added nine apiece.
WINNER GETS: The Regis Jesuit-Lakewood winner secures a spot in the Class 5A state championship game, which is scheduled for 6:30 p.m. March 10 at the Denver Coliseum, where it will face the winner of the other semifinal between No. 4 Grandview and No. 8 Fossil Ridge. The Raiders beat Grandview by two points and Tigers beat Fossil Ridge.