AURORA | Kyle Reese had a great situation going with the Cherry Creek football team with a Class 5A state championship ring from 2019 and the potential for more in the future.
But after two seasons as a wide receivers coach for coach Dave Logan's Bruins — and before that a stint as an assistant under Rod Sherman when he was at Valor Christian — Reese sought a new role and a new challenge going forward.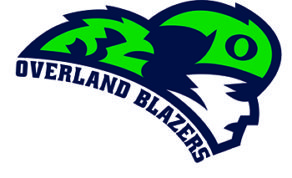 The 38-year-old now has both as he was announced as the new head football coach at Overland.
"This was not borne out of a desire to leave Cherry Creek, this was an opportunity that presented itself and it turned out they liked me," Reese told the Sentinel. "I love that staff and those kids at Cherry Creek, but this is the next challenge. We're designed to run towards a challenge, not run away from it, so let's go."
Reese takes over a program that operated for a full season under interim head coach DaVaughn Thornton Sr., who took over for Steve Sewell over the summer and guided the team to a 3-8 season — that included a loss to Reese and undefeated Cherry Creek — that culminated in the program's first Class 5A state playoff trip since 2015.
The full time job got posted in December and Overland athletic director Karl Buck said that nine initial interviews were conducted before the field was cut down to three and finally ended with the hiring of Reese, a graduate of Denver's Thomas Jefferson High School whose brother attended Overland.
Buck — who made his first big hire since taking over the position before the school year — was pleased with adding Reese, who will be the third coach in three seasons.
"Kyle's pedigree was very appealing; we valued the experience he had with Coach Sherman and Coach Logan," Buck said. "He is also very well organized and has a plan. Everyone we spoke with during the reference process said he's ready for this moment.
"We had some very good candidates that were part of this process, but after consulting with players and parents, we felt that Kyle is the one to lead us going forward."
Reese is the second new hire among Aurora football programs in this offseason, following Gateway's choice of Robb Wetta (story). Hinkley is in the process of hiring to replace Michael Farda, who stepped down after four seasons to return to his native Texas (story).
He takes over a program in transition, as Overland will move out of the league that features his former Cherry Creek program along with Aurora powers Cherokee Trail, Eaglecrest and Grandview and Sherman's Arapahoe team.
The Trailblazers will find themselves in one of the two divisions of the Metro 10 conference, essentially swapping places with Smoky Hill.
While Overland joins a division that includes two other Aurora teams — Hinkley and Rangeview — in addition to Denver East, Far Northeast and Prairie View, the non-league will include several familiar programs in Cherokee Trail, Grandview, Eaglecrest and Smoky Hill.
"I'm familiar with a lot of those teams, I have plenty of tape," Reese said of his Overland's non-league opponents, who he game-planned for last season. "It should be a good chance for us to get our bearings and be competitive at the same time."
Reese is looking forward to working with returning players such as Jaheim Roper, a second team All-Metro East performer at running back last season, as well as junior-to-be Jamille Humphrey and others. His emphasis will be on building up the players along both sides of the line primarily, however, and he is intrigued by some of the size that should be back.
Reese has one challenge to overcome in that he's not in the building, but he's planning to attend Overland athletic events as much as possible over the remainder of the school year — especially track & field, in which a lot of football players compete — to connect with his players.
Courtney Oakes is Sentinel Colorado Sports Editor. Reach him at 303-750-7555 or [email protected] Twitter: @aurorasports. IG: Sentinel Prep Sports