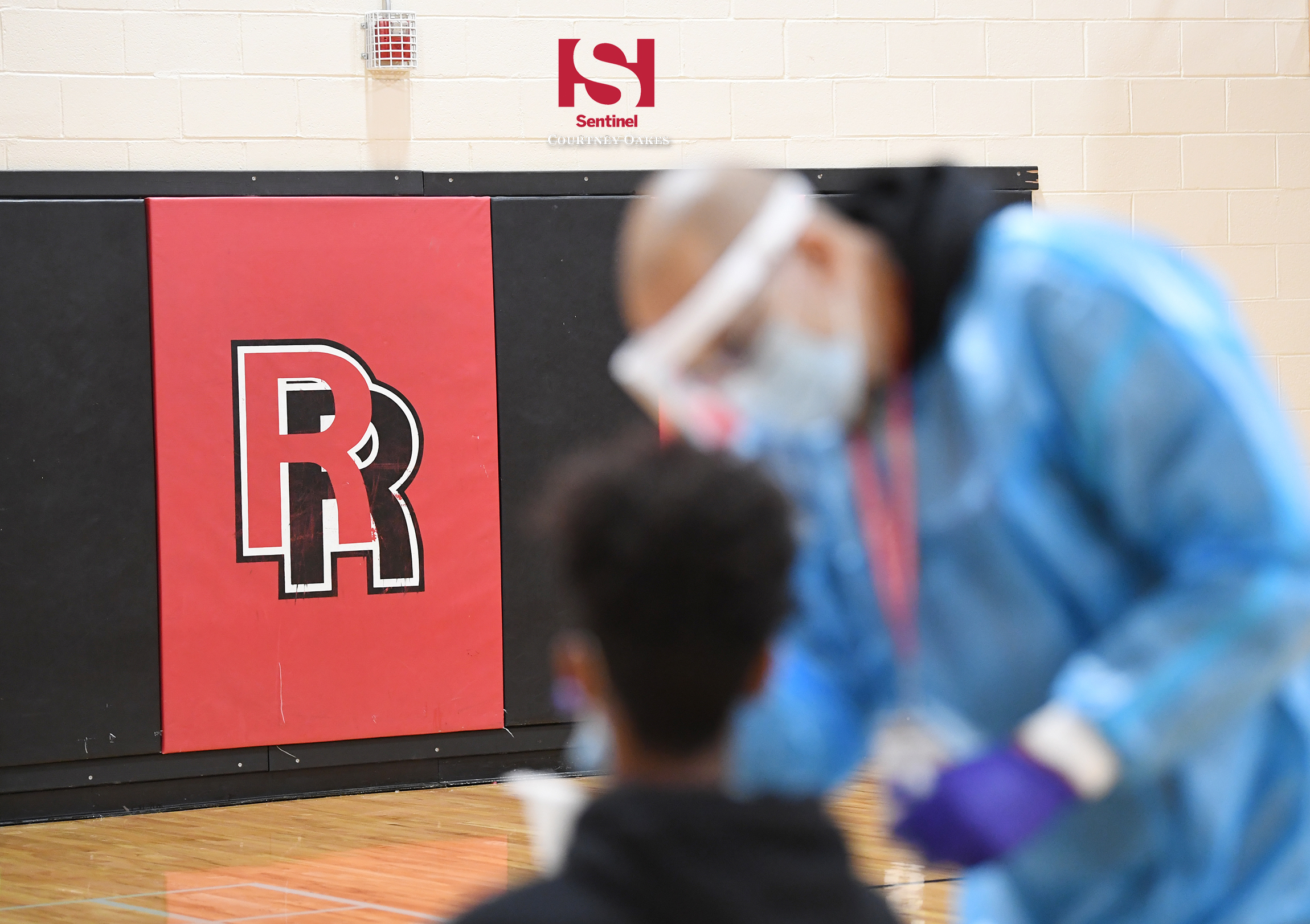 AURORA | With the start of the fall prep sports season drawing near, the Aurora Public Schools announced its athletic requirements for participation Monday.
Following up on the district's announcements of its protocols in relation to preventing the possible spread of COVID-19 (detailed in Sentinel Colorado's Carina Julig's story), APS Athletic Director Casey Powell outlined mandates for play on the district website.
In order to participate, APS athletes will have to present proof that they have been fully vaccinated or they will be required to undergo biweekly COVID-19 testing and present negative results throughout the season they play in.
"As a district, we want to take every precaution to minimize the risk of transmission for student athletes," Powell said in his statement. "We recognize that because our athletes practice and compete in close proximity with one another while breathing heavily, the risk of transmission for unvaccinated athletes is heightened.
"In addition, research has shown that COVID-19 frequently causes severe inflammation of the lungs, which can have long-term effects. These long-term effects would be especially dangerous for student athletes."
The requirements are another unique step for APS, which was the only school district in Colorado to announce mandatory biweekly testing for athletes and coaches last year. That testing was done at each high school on a rotating bases and was at no charge to participants through a partnership with COVIDCheck Colorado. That program will not be in place this year, but free testing is available at multiple sites in Aurora.
With no cost vaccines approved for those 12 and over, APS announced it has partnered with STRIDE Community Health Clinic and the Colorado Department of Public Health (CDPHE) to hold free drive through vaccine clinics. The first already took place on July 16 at Vista PEAK, while others are set for July 30 from 1-7 p.m. at both Aurora Central and Hinkley high schools, July 31 at Mracheck Middle Schools (10 a.m.-3 p.m.), Aug. 7 at Town Center at Aurora and Aug. 20 from 4-6 p.m. at Hinkley. The district notes that U.S. Citizenship is not necessary to receive a vaccine.
Vaccines are also available at a variety of other places in Aurora.
According to APS guidelines, athletes must present their vaccine record or a negative COVID-19 test within 48 hours of the start of the athletic season. The district has required that coaches and teachers be vaccinated unless they have exemptions.
Other school districts have yet to announce any requirements for athlete participation.
Masks will not be required during play, however the district statement cautioned that "COVID-19 health guidelines may frequently change."
The Colorado High School Activities Association shuffled sports last year into a calendar divided in four seasons instead of three, but plans to return to a traditional calendar for 2021-22.
Boys golf is the first to begin practice starting Aug. 2, while the remainder of fall sports (football, girls volleyball, boys soccer, softball, cross country, boys tennis, field hockey, gymnastics and Unified Bowling) begin Aug. 9. Regular season competition for boys golf begins Aug. 5, softball and boys tennis Aug. 12 and the rest on Aug. 19.
Courtney Oakes is Sentinel Colorado Sports Editor. Reach him at [email protected] Twitter: @aurorasports. IG: Sentinel Prep Sports