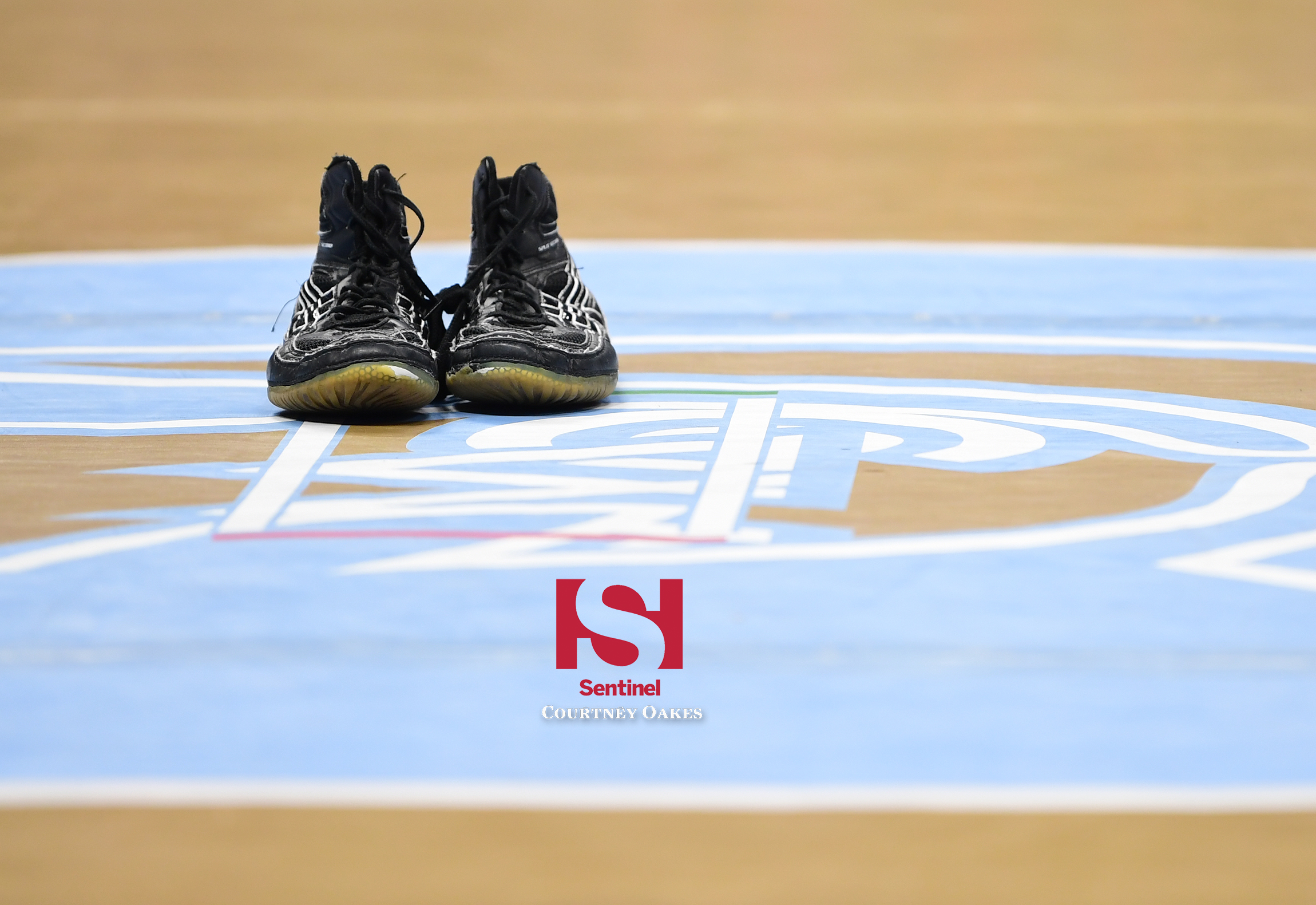 AURORA | There won't be any traditional arm raising at the end of matches during the upcoming prep wrestling season, but masks also won't be required during competition for those on the mat.
The Colorado High School Activities Association's variance requests approved by the Colorado Department of Public Health and Education were detailed on a Zoom call Wednesday afternoon by CHSAA Assistant Commissioner Adam Bright.
The CDPHE approvals require wrestlers to wear masks up until they put on their ankle bands before a match, then they can remove them and leave them with a coach during the match and put them back on when it is over. Referees won't touch wrestlers this season, they will raise their hand separately with the winner.
Current variance approvals allow for just 25 total wrestlers per gym at one time, meaning full dual matches for boys, which have 14 weight classes, will need to stagger entry of wrestlers to keep numbers at proper levels. Girls wrestling — set to contest its first season as a sanctioned sport — has just 10 weight classes, so full teams can be present.
Competition during the regular season — which begins Jan. 25, a week after the start of practice — will consist of only dual, triangular or quadrangular meets (no invitationals will be held to limit gathering of a large number of teams) and match limits are set at 20 per wrestler, which works out to an average of four per week.
Regional tournaments will be split over two days (with half of the weight classes going one day and half the other) and only the top two finishers in each boys weight from the four regionals advances to the state tournament and four from each of the two girls regionals.
State tournaments will be eight-man brackets in each weight class (down from 16 in usual seasons) and will be contested in a single day in each classification. A single venue may be used for back-to-back days to complete state tournaments in Classes 1A-5A.
The alternative from the traditional individual state championship tournament is a team dual state championship, but Bright said that hope was to avoid that because it would require them to "reinvent the wheel" in Colorado, even though some other states use that format.
Courtney Oakes is Sentinel Colorado Sports Editor. Reach him at 303-750-7555 or [email protected] Twitter: @aurorasports. IG: Sentinel Prep Sports
OTHER SEASON B DETAILS