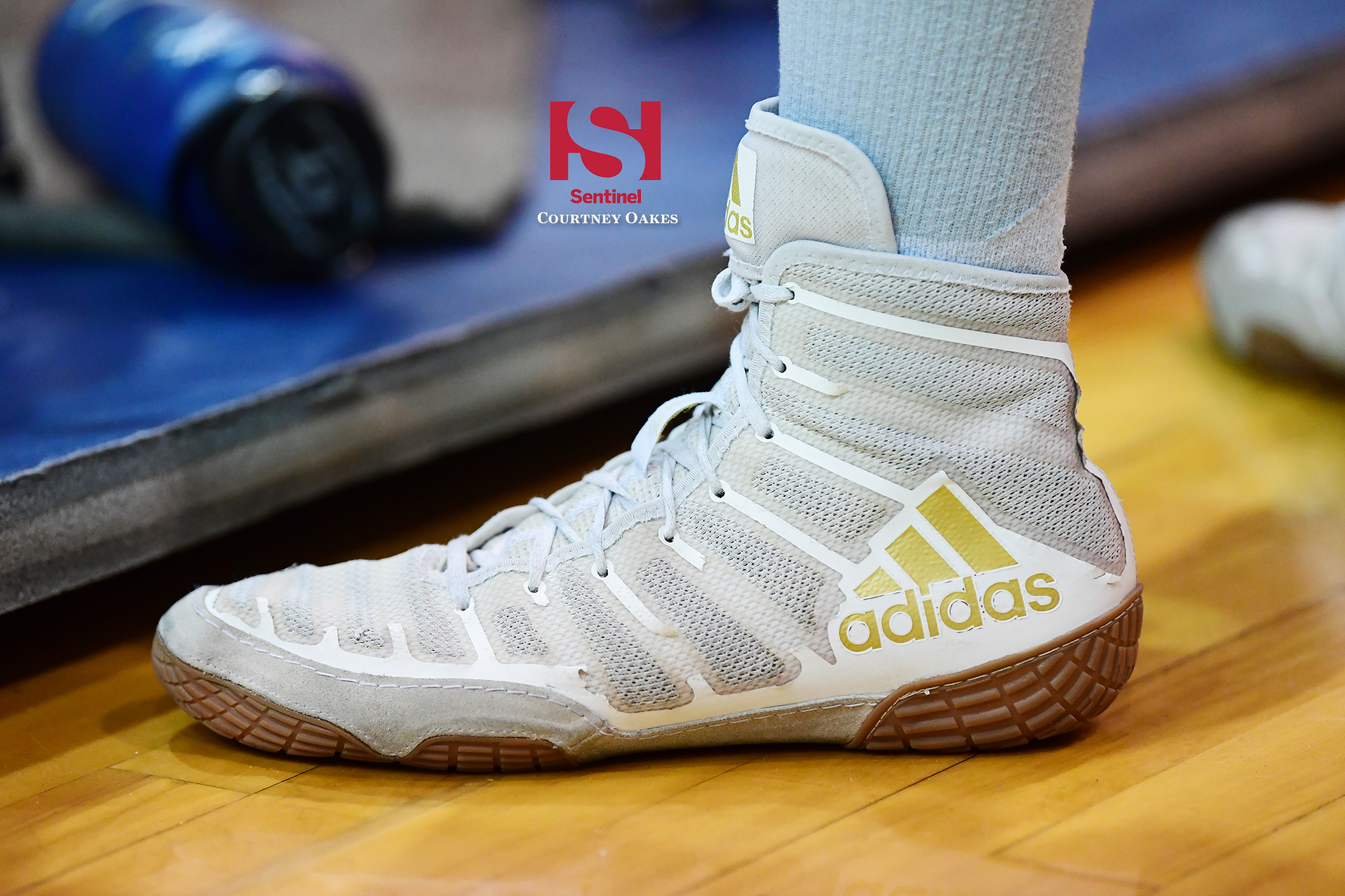 AURORA | Wrestlers from Cherry Creek Schools will need to wear masks during matches, at least at the beginning of the upcoming season.
Variance requests made by the Colorado High School Activities Association and approved by Colorado Department of Public Health and Environment earlier this month stated that masks could be removed at the start of a match and put back on at the end of it, but that wearing masks was "highly recommended."
With Arapahoe County still in orange on the state's COVID-19 dial, district teams will be required to wear masks during matches, at least when matches begin Jan. 25 and going forward. The requirement may go away if the status of the coronavirus pandemic improves in the area.
"I think there are some continuing conversations, but that's where we are right now," Eaglecrest co-athletic director Vince Orlando said.
Boys and girls district wrestlers will wear masks even if they travel to a place that doesn't have a mask requirement. Boulder County programs are under the mask-wearing mandate, though that was a prerequisite for the reinstatement of the sport in that area according to Boulder County Health.
"The demeanor (in practice) was like "Are you serious?," but it you don't want to wear a mask, then don't compete, it's not like there is an option out there right now," Grandview coach Ryan Budd said. "It is everybody in the district, so that will make it fair when we are wrestling each other. I don't know if it's something that might be lifted, but we'll follow."
Eaglecrest wrestling coach Javier Quintana said he had to call the coaches of programs in other counties that don't require the wearing of masks that are scheduled to visit Eaglecrest that masks would be necessary for matches.
Cherry Creek Schools programs are part of the Centennial League, which has come up with a pod format for its dual matches this season.
Currently, only 25 total wrestlers are allowed in a gym at one time — 28 would be needed to contest matches in all 14 weight classes in a boys dual — so the matches will be broken up into pods of five weight classes or less. Varsity and junior varsity matches will take place on adjacent mats so no more than 10 wrestlers from both teams will be present.
As pods finish their matches, they will move out to another area of the school, mats will be sanitized and next pod will enter and so forth until all matches have been contested.
Courtney Oakes is Sentinel Colorado Sports Editor. Reach him at 303-750-7555 or [email protected] Twitter: @aurorasports. IG: Sentinel Prep Sports