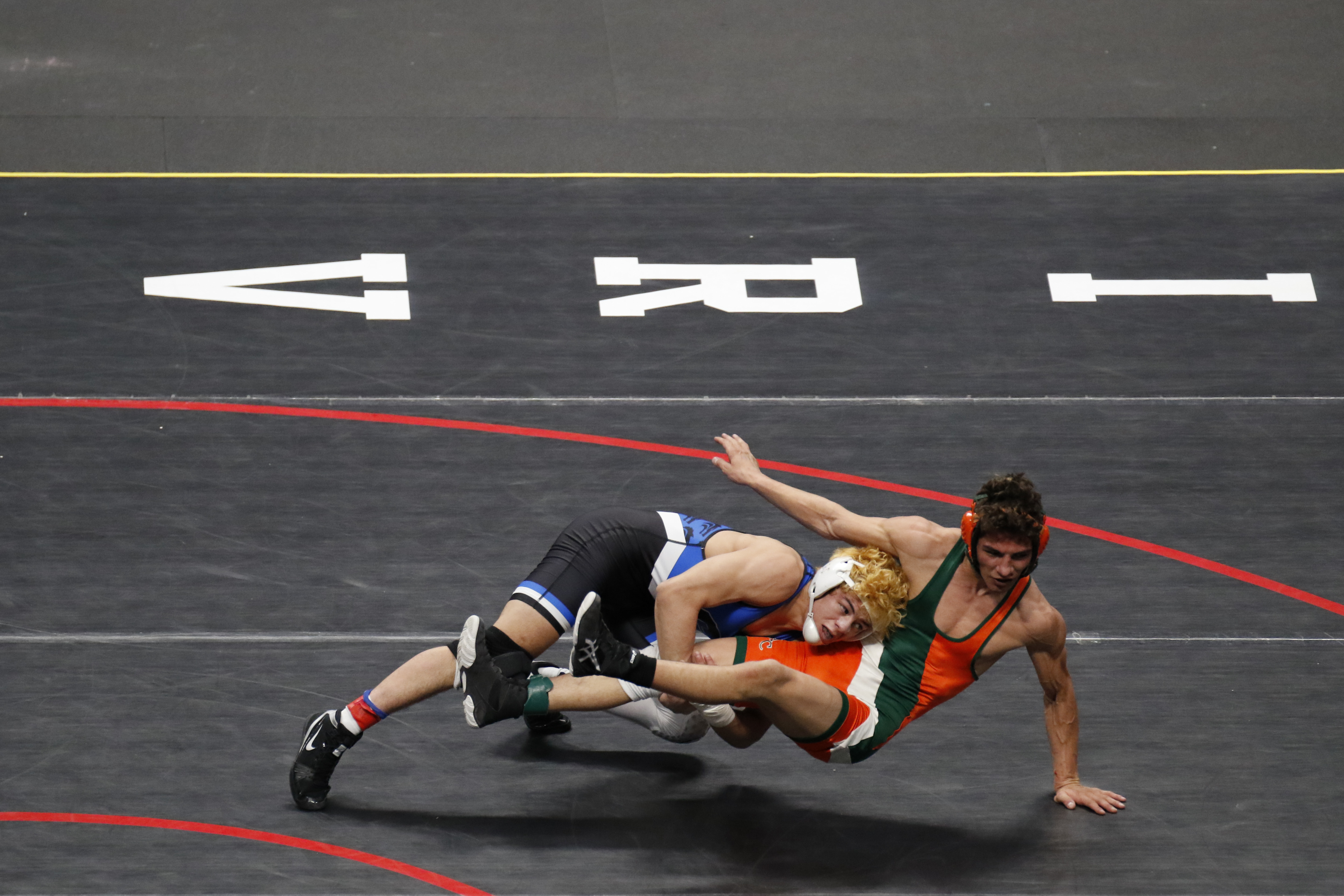 Fabian Santillan can't wait to compete in Division I college wrestling and he looked ready for the jump during a dominating senior season.
The Grandview star had zero drama on his way to a second straight Class 5A state championship, which he claimed Feb. 23 at Pepsi Center with a commanding 11-2 major decision victory over Adams City's Joshua Deaguero in the 138-pound final.
Santillan followed up his 126-pound state title from last season with a state performance that saw the Stanford signee allow just a single point (on a technical violation) in his first three matches before his methodical title match victory.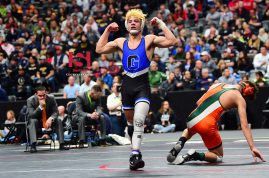 "I dominated my positions, I controlled the match and I wrestled six minutes hard, so it was an appropriate (way to end his high school career)," said Santillan, who became the first two-time state champion in Grandview history.
Santillan was aware of the upset win by Regis Jesuit's Antonio Segura the previous day against favored and three-time state champion Theorius Robison of Pomona in the 145-pound semifinals, so he took down Deaguero right away and did so several other times in a decisive win.
"He wanted to go out and show that he is the best kid in the state at 138 pounds regardless and he did so," said Grandview coach Ryan Budd, who sat in Santillan's corner along with his youth mentor, Ben Menzor.
"From a nerves standpoint, there really isn't as much as usual because you know Fabian is going to take care of business," he added.
Santillan finished the season with a sparkling 48-3 record that included an undefeated run in Colorado.
All three of his losses came in two out-of-state tournaments: the Reno Tournament of Champions and Doc Buchanan Invitational in California and only one came by more than two points.
Santillan's only regret was that he didn't have any teammates warming up with him for the finals, as the team's other three semifinalists — his brother, Alex, at 126 pounds, 152-pounder Dylan Ranieri and 195-pounder Joe Renner — all lost close matches with finals berths on the line.
With state title in hand, Santillan could turn his entire focus on the next chapter in his wrestling career.
"I'm super excited to go out and train at the next level," Santillan said. "It's what I've been waiting for my entire life, so I'm just counting the days."
Courtney Oakes is Sentinel Colorado Sports Editor. Reach him at 303-750-7555 or [email protected] Twitter: @aurorasports. IG: Sentinel Prep Sports