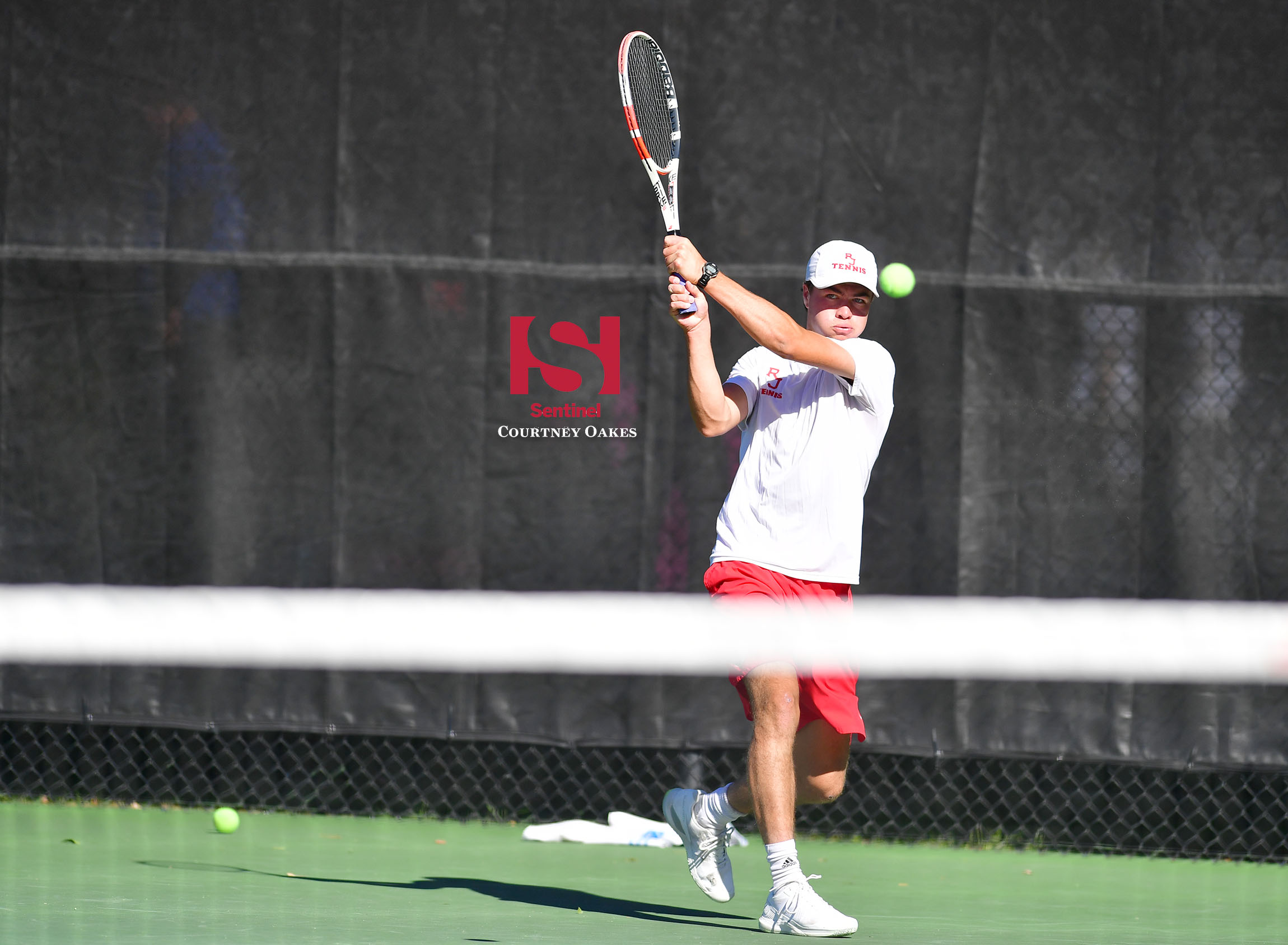 DENVER | Conor Kaczmarczyk lost only one match in his senior season — and only three in four years playing with the Regis Jesuit boys tennis team — but that one defeat really hurt.
Kaczmarczyk's undefeated season came to an end Saturday as Cherry Creek's Aram Izmiran, who he had beaten twice during the regular season, bested him 6-3, 7-6 (5), in the No. 1 singles state championship of the Class 5A boys state tennis tournament in front of a large crowd at Gates Tennis Center.
All four of Kaczmarczyk's varsity seasons ended in state championship matches and he had been bidding to finish with state crowns at Nos. 1, 2 and 3 singles. He won No. 3 singles as a freshman in 2018 and claimed the No. 2 title last season, while he finished second at No. 1 doubles with graduated Grigor Karakelyan as a sophomore.
But many of Kaczmarczyk's shots that normally went for winners were just inches off and the consistency of Izmirian — who had to rally from a big deficit the previous day just to get to the final — proved to much as he suffered his first loss since Aug. 31, 2020, in a dual match against Izmirian's teammate, Matt Batmunkh (who he later defeated in the No. 2 singles state championship match).
Two of Kaczmarczyk's state tournament victories had been decisive — a 6-0, 6-1 win over Chatfield's Daniel Smith in the first round and a 6-2, 6-0 defeat of Monarch's Conner Smith in the semifinals — but he had to gut through a quarterfinal match against Fossil Ridge's John Shelby (winning 5-7, 6-4, 6-2) to get to the title match.
Izmirian returned shot after shot and came out top in the key points, especially in the clinching tiebreak after Kaczmarcyzk had roared back from a 5-2 deficit to tie it up at 5-5. Two wide shots from Kaczmarczyk after good rallies ended the match.
Kaczmarczyk's play, however, helped a largely inexperienced Regis Jesuit team finish fourth in the 5A team standings. Coach Laura Jones had a state champion in the No. 3 doubles team of freshman KC Eckenhausen and junior Liam McDermott along with a fourth-place finisher in the No. 1 doubles team of senior James Lynch and junior Aidan Sobolevsky.
Courtney Oakes is Sentinel Colorado Sports Editor. Reach him at [email protected] Twitter: @aurorasports. IG: Sentinel Prep Sports
CONOR KACZMARCZYK'S 2021 CLASS 5A NO. 1 SINGLES RESULTS
Championship: Aram Izmiran (Cherry Creek) def. CONOR KACZMARCZYK (REGIS JESUIT), 6-3, 7-6 (5)
Semifinals: CONOR KACZMARCZYK (REGIS JESUIT) def. Conner Smith (Monarch), 6-2, 6-0
Quarterfinals: CONOR KACZMARCZYK (REGIS JESUIT) def. John Shelby (Fossil Ridge) 5-7, 6-4, 6-2
First round: CONOR KACZMARCZYK (REGIS JESUIT) def. Daniel Smith (Chatfield), 6-0, 6-1