DENVER | The Regis Jesuit boys tennis team racked up a perfect score and qualified its entire team for the Class 5A boys state tennis tournament on the first day of Region 3 play.
Coach Laura Jones' Raiders took titles at all three singles positions and all four doubles positions in play at Colorado Athletic Club-Monaco to earn 84 points and make sure a full compliment will be onhand for the Oct. 14-16 state tournament at the Gates Tennis Center.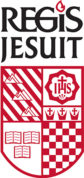 Conor Kaczmarczyk, Brady Jenkins and Alexander Samuelson swept the singles for Regis Jesuit and didn't drop a single set in the process.
The Raiders' state-bound doubles groups of James Lynch and Aidan Sobolevsky (No. 1), Charlie Jenkins and Tanner Smith (No. 2), KC Eckenhausen and Liam McDonnell (No. 3) and Agustin Azcui and Devin McCausland (No. 4) also did not drop a set, though Jenkins and Smith needed a tiebreak in one against a team from Fort Collins.
Playback matches remain to determine the second state qualifier in four positions — all that involve matches between Douglas County and Fort Collins — and will shift to Regis Jesuit's campus Thursday at 3:30 p.m.
Courtney Oakes is Sentinel Colorado Sports Editor. Reach him at [email protected] Twitter: @aurorasports. IG: Sentinel Prep Sports
2021 CLASS 5A REGION 3 BOYS TENNIS TOURNAMENT
Team scores: REGIS JESUIT 84 points; Fort Collins 56; Douglas County 45; Rampart 39; Fountain-Fort Carson 0
Championship matches (winner advances to state tournament)
No. 1 singles — CONOR KACZMARCZYK (REGIS JESUIT) def. Teagen Crow (Fort Collins), 6-0, 6-2; No. 2 singles — BRADY JENKINS (REGIS JESUIT) def. Kendall Gallegos (Fort Collins), 6-1, 6-2; No. 3 singles — ALEXANDER SAMUELSON (REGIS JESUIT) def. Grubby Hay-Arthur (Fort Collins), 6-2, 6-2; No. 1 doubles — JAMES LYNCH/AIDAN SOBOLEVKSY (REGIS JESUIT) def. Charlie Nosler/Austin Wallick (Fort Collins), 6-2, 6-2; No. 2 doubles — CHARLIE JENKINS/TANNER SMITH (REGIS JESUIT) def. Maxwell Moran/Jake Browson (Fort Collins), 7-6 (5), 6-1; No. 3 doubles — KC ECKENHAUSEN/LIAM MCDONNELL (REGIS JESUIT) def. Vic Hubbard/Porter Gallegos (Fort Collins), 6-0, 6-3; No. 4 doubles — AGUSTIN AZCUI/DEVIN MCCAUSLAND (REGIS JESUIT) def. Charlie Hagan/Jackson Sullivan (Fort Collins), 6-3, 6-2
Third-place matches
No. 1 singles — Aaron Tran (Rampart) def. Jack Lopez (Douglas County), 6-1, 3-6, 6-2; No. 2 singles — Jonas Chreitan (Douglas County) def. Zayne Perkins (Rampart), 6-1, 6-1; No. 3 singles — Brady Lopez (Douglas County) def. Harshith Jayadeva (Rampart), 6-3, 6-3; No. 1 doubles — Leighton Scholes/Caleb Podany (Douglas County) def. Benjamin Westlake/Carter Sterk (Rampart), 2-6, 6-3, 6-3; No. 2 doubles — Nathan Mitchell/Dhruv Nambiar (Douglas County) def. Ty Keiser/Stefan Cascaval (Rampart), 6-7 (4), 6-4; No. 3 doubles — Joseph Wardlaw/William Selridge (Douglas County) def. Nolan Watson/Ruhan Madhu (Rampart), 6-1, 6-1; No. 4 doubles — Ethan Hardage/Caleb Thompson (Rampart) def. Josh Daddis/Jagger Dunning (Douglas County)
Playbacks (Oct. 7, winner advances to state tournament)
No. 3 singles — Brady Lopez (Douglas County) vs. Grubby Hay-Arthur (Fort Collins); No. 1 doubles — Leighton Scholes/Caleb Podany (Douglas County) vs. Charlie Nosler/Austin Wallick (Fort Collins); No. 2 doubles — Nathan Mitchell/Dhruv Nambiar (Douglas County) vs. Maxwell Moran/Jake Browson (Fort Collins); No. 3 doubles — Joseph Wardlaw/William Selridge (Douglas County) vs. Vic Hubbard/Porter Gallegos (Fort Collins)