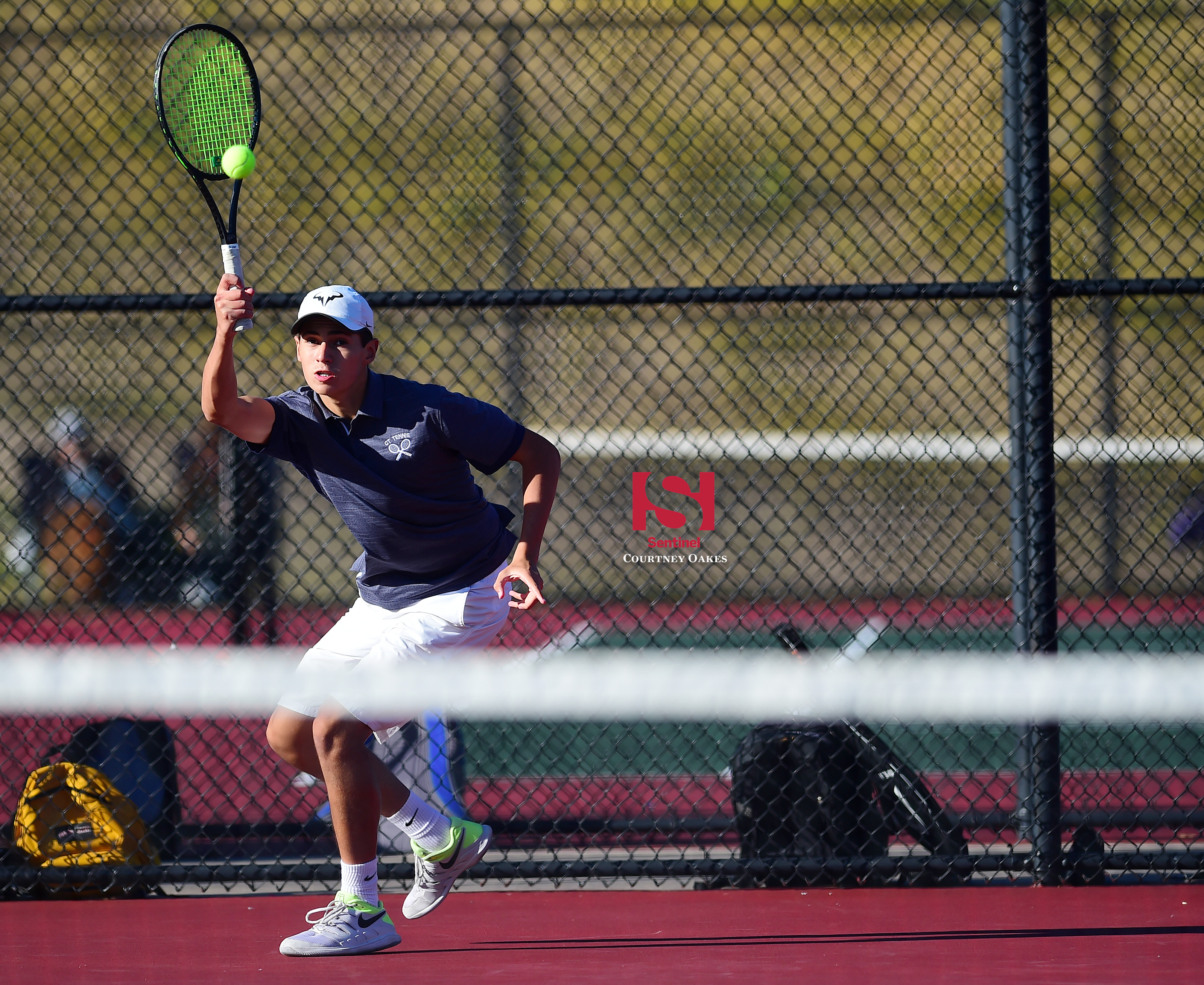 DENVER | A Cherokee Trail player will take the courts at the Class 5A boys state tennis tournament for the first time since 2015 as sophomore Shawn Springer has ended the program's brief drought.
The Cougars had two singles players and a doubles team make their way to the Gates Tennis Center that season, but Springer will be the first to represent the school there since after he finished as the runner-up at the Region 8 tournament hosted by Denver East.
Springer battled fellow sophomore David Augustine of Fort Collins through three close sets Thursday at City Park in Denver before Augustine prevailed for a 5-7, 6-4, 6-4 victory to take the region's No. 1 seed into the 5A state tournament, which runs Oct. 11-13.
Springer  — the only player from an Aurora program to make the state tournament other than from Regis Jesuit, which swept Region 3 — advanced without a playback as he had defeated third-place winner Ryan Eberwein of Highlands Ranch on his way to the championship match.
Though it didn't result in more than one state qualifier, coach Liz Creamer's Cherokee Trail team did score 30 points to finish in fourth place in the six-team regional, which was won by host Denver East.
The Cougars have a pair of alternates in No. 1 singles player Saurav Behera and No. 3 singles player Kevin Taylor.
Courtney Oakes is Sentinel Sports Editor. Reach him at 303-750-7555 or [email protected] Twitter: @aurorasports. FB: Sentinel Prep Sports
2018 CLASS 5A REGION 8 BOYS TENNIS TOURNAMENT
Oct. 3-4 at City Park
Team scores: 1. Denver East 67 points; 2. Highlands Ranch 54; 3. Fort Collins 38; 4. CHEROKEE TRAIL 30; 5. Liberty 10; 6. Fountain-Fort Carson 0