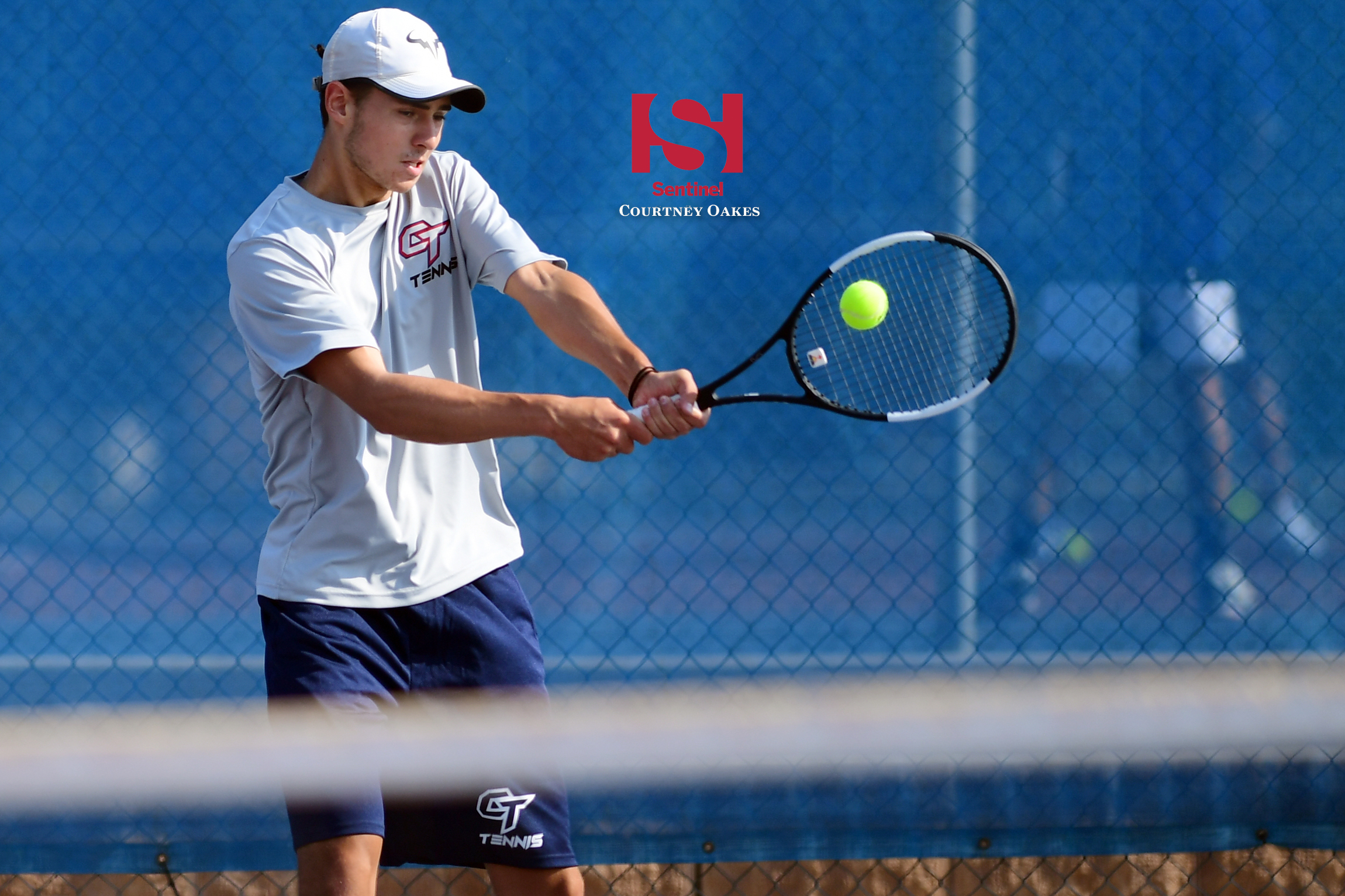 When Shawn Springer is playing his best tennis, his mind is blank.
The Cherokee Trail senior No. 1 singles player is hoping to have a clear head this weekend when he makes a trip to the Class 5A boys state tennis tournament for the second time in his varsity career.
Springer finished as the runner-up in the Region 6 tournament last week at Valor Christian and it earned him a chance to return to the Gates Tennis Center Friday, where he played one match as a No. 2 singles qualifier.
"When I'm playing my best, I don't think anything else, I just play," Springer said. "I don't think about anything, it's just me and the ball and where I'm going to put my shots on the court. I haven't played my best tennis in every match this season, but I've played well in the majority of my matches."
He got in that place in the regional tournament, where he bested ThunderRidge's Thomas Bruetting — one of his friends — 6-4, 6-2 in the semifinals (which earned him the automatic trip to state with the new regional format that eliminated playback brackets) before he lost to Valor Christian's Jack Scherer (a No. 3 singles semifinalist in 2019) in the final.
With a full season of playing in the top spot against the tough competition in the Centennial League, Springer won't be surprised by anything at state.
He is hoping to play his best against his opening opponent, Jake Haas of Lakewood — who he knows fairly well — and take it from there. With a first round victory, Springer could face defending state champion Morgan Schilling of Regis Jesuit in the quarterfinals.
After missing out on qualifying last season, Springer is grateful that his renewed offseason dedication paid off in the form of another trip to state.
"Everyone wants to win state, that's a given, but personally I just want to win as many matches as possible and have a great time," Springer said. "This is my senior year, I want to go out having fun and enjoying the experience."
Though it will be a different state atmosphere as each player is limited to just two spectators with them in an active match, Springer will have his parents watching, as usual, which brings him comfort.
Springer isn't the only state qualifier for coach Eric Olsen-Dufour's Cougars, as the No. 4 doubles team of junior Nick Price and freshman Ethan Singleton also qualified.
The duo found difficult sledding in the Centennial League — winning just once in six tries — but they won the regional match they needed to get to state.
Price and Singleton face Fossil Ridge's Grant Samuelson and Evan Goertzen in a match slated to begin at 12:45 p.m. Friday.
First round winners play again in the afternoon on the opening day of the state tournament, which concludes with semifinals and finals on Saturday.
Courtney Oakes is Sentinel Colorado Sports Editor. Reach him at 303-750-7555 or [email protected] Twitter: @aurorasports. IG: Sentinel Prep Sports