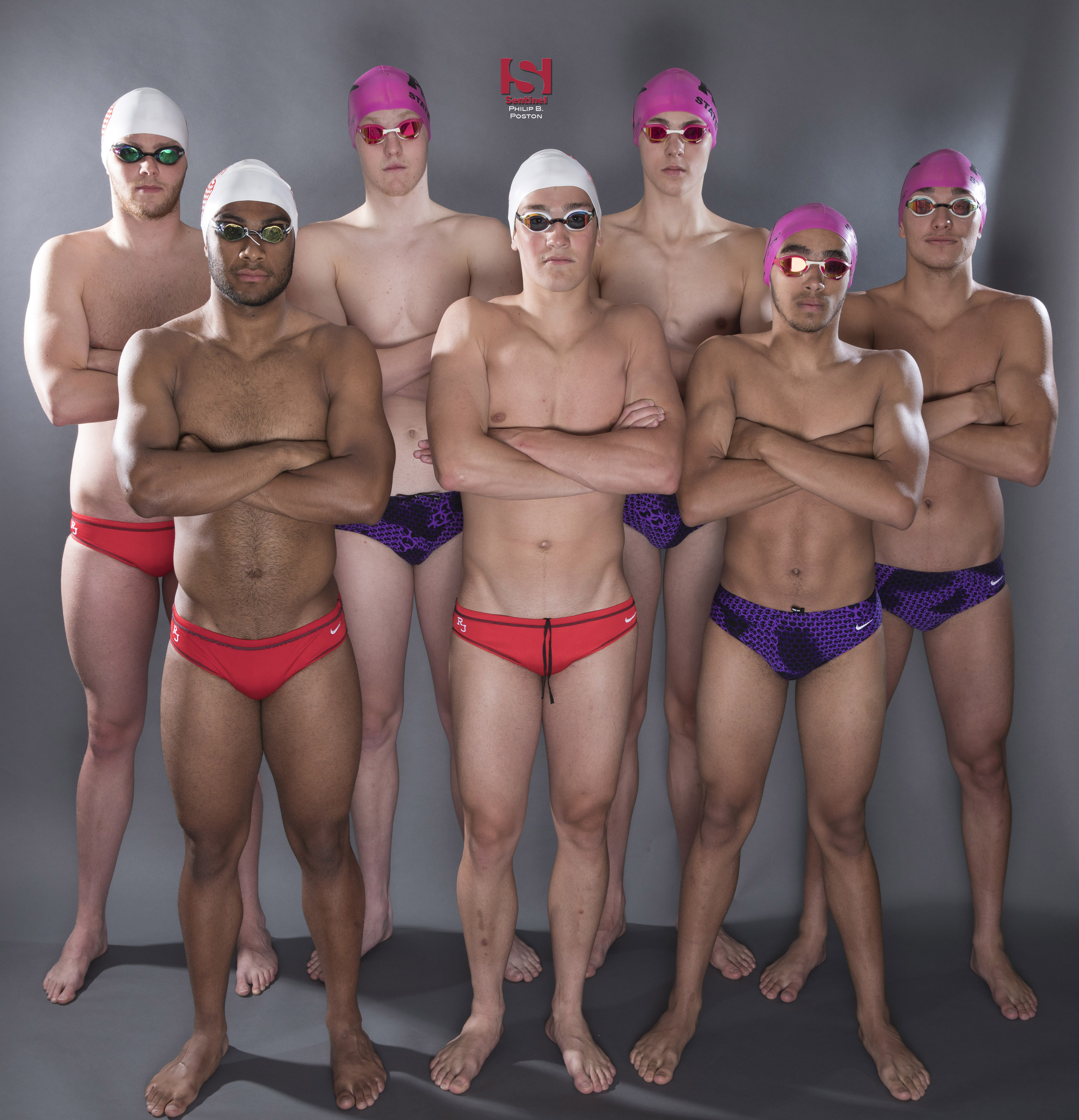 The Class 5A state championship returned to Regis Jesuit this season after a three-season hiatus, as the Raiders found a way to get past Fossil Ridge in one of the most tense and exciting state meets in quite some time.
A season after finishing more than 100 points behind the SaberCats and failing to win a single event, Regis Jesuit won four times on its way to the title.
Coach Nick Frasersmith's Raiders appear heavily on the 2018 Sentinel All-Aurora Boys Swim Team, which is based primarily on results from the state meet at the Veterans' Memorial Aquatic Center.
Senior Elijah Warren, an Arizona State signee, capped a fantastic prep swimming career with wins in all four of his events in his final state meet.
Individually, Warren won the second 100 yard breaststroke championship of his career and also added the 50 freestyle title. Warren's most memorable race came in the 400 freestyle relay, the meet-ending event in which he held off friend and Fossil Ridge star Danny Kovac to the final wall.
That finish made state champions of Warren, fellow seniors Ty Coen and Elliot Steinberg and junior Will Goodwin. Warren, Steinberg and Goodwin, along with sophomore Jackson Gurley, opened the meet with a Colorado state and meet record-setting performance in the 200 medley relay, which provided the perfect springboard of momentum for the rest of the meet.
Coen — who broke his hand midway through the season in practice — was cleared to swim just three days before prelims of the state meet and more than did his part to help the Raiders get over the top.
In addition to his relay work, Coen (an Arizona signee) collected his best career individual finish with his runner-up performance in the 100 butterfly, while he also emerged as the city's top backstroker as well.
Goodwin finished second in his two individual events, the 200 individual medley (where he was the All-Aurora performer) and the 100 breaststroke, in which he finished behind Warren.
Steinberg (a Xavier University recruit) tied with Grandview junior Cobi Wood for Aurora's top honors in the 200 freestyle, as they finished in a deadlock for 11th place.
Freshman diver Quinn Henninger had an outstanding debut season for Regis Jesuit and finished as the runner-up to Bear Creek's Octavio Lucero, who graduates with three state championships to his credit. Henninger scored a season-high 564.60 points at the state meet.
Wood gained All-Aurora honors in the 500 freestyle, same as his twin sister Lyssa did in the girls season in the winter.
The Centennial "A" League champion finished in 10th place overall (in addition to his 11th-place showing in the 200 freestyle) to give coach Ashley Lewis' Wolves their only non-diving individual placer.
The best-ever season for coach Beth Himes' Hinkley co-op team— which finished eighth — was made possible in large part because of scoring relays and the Penguins got big points from seniors David Griffith (Gateway), Nathan Leigh (Vista PEAK) and Matthew Johnson (Rangeview) and junior Will Hawley in two of them.
The foursome relished the 200 medley relay all season, but got edged from the finals at state by just 0.01 of a second. The Penguins took out their frustrations on the 200 freestyle relay and earned the All-Aurora spot with their fourth-place finish.
Griffith — a Grand Canyon University signee — finished a city-best fifth in the 100 freestyle as well.
While he wasn't one the top local finisher in any event at the state meet, senior Tylen Phillips — an Eaglecrest student who swam with coach Scott Cohen's Smoky Hill team — deserved a spot on the All-Aurora team for his outstanding season.
For starters, Phillips was chosen by coaches as winner of the prestigious Hoyt Brawner Award as the state's top senior swimmer/scholar/citizen, then went on to win Centennial "A" League Championships in the 200 individual medley and 100 butterfly. His time of 50.55 seconds in the butterfly broke the league record held since 1980 by former Littleton star and Olympic Team qualifier Bobby Patten.
Phillips signed with Lindenwood University.
Courtney Oakes is Sentinel Sports Editor. Reach him at 303-750-7555 or [email protected] Twitter: @aurorasports. FB: Sentinel Prep Sports
2018 SENTINEL ALL-AURORA BOYS SWIM TEAM

200 yard medley relay — Regis Jesuit (Ty Coen, Elijah Warren, Jackson Gurley, Will Goodwin); 200 yard freestyle — Elliot Steinberg, Regis Jesuit & Cobi Wood, Grandview; 200 yard indiv. medley — Will Goodwin, jr. (Regis Jesuit); 50 yard freestyle — Elijah Warren, sr. (Regis Jesuit); 1-meter diving — Quinn Henninger, fr. (Regis Jesuit); 100 yard butterfly — Ty Coen, sr. (Regis Jesuit); 100 yard freestyle — David Griffith, sr. (Hinkley); 500 yard freestyle — Cobi Wood, jr. (Grandview); 200 yard freestyle relay — Hinkley (Nathan Leigh, Will Hawley, Matthew Johnson, David Griffith); 100 yard backstroke — Ty Coen, sr. (Regis Jesuit); 100 yard breaststroke — Elijah Warren, sr. (Regis Jesuit); 400 yard freestyle relay — Regis Jesuit (Ty Coen, Elliot Steinberg, Will Goodwin, Elijah Warren); Utility — Tylen Phillips, sr. (Smoky Hill)
HONORABLE MENTION: Noah Bishop, Grandview, jr. (1-meter diving); Isaiah Cheeks, Hinkley, sr. (1-meter diving); Will Goodwin, Regis Jesuit, jr. (100 breaststroke); David Griffith, Hinkley, sr. (50 freestyle); Jackson Gurley, Regis Jesuit, soph. (100 butterfly); Brooks Hauge, Regis Jesuit, sr. (50 freestyle); Sawyer Inglis, Regis Jesuit, fr. (200 individual medley); Sam Jones, Regis Jesuit, sr. (200 freestyle); Will Kerscher, Regis Jesuit, soph. (200 individual medley/100 breaststroke); Nathan Leigh, Hinkley, sr. (200 individual medley); Byron Mayo, Hinkley, sr. (1-meter diving); Elliot Steinberg, Regis Jesuit, sr. (500 freestyle); Antonio Vigil-Harrison, Grandview, jr. (1-meter diving); Relays: Hinkley 200 medley relay (Matthew Johnson, Nathan Leigh, Will Hawley, David Griffith); Regis Jesuit 200 freestyle relay (Brooks Hauge, Sam Jones, Will Kerscher, Elliot Steinberg); Smoky Hill 200 freestyle relay (Tylen Phillips, Jordan Scott, Garrett Iverson, Everett Urban) and 400 freestyle relay (Jordan Scott, Tylen Phillips, Logan Strid, Alexander Burkhardt)