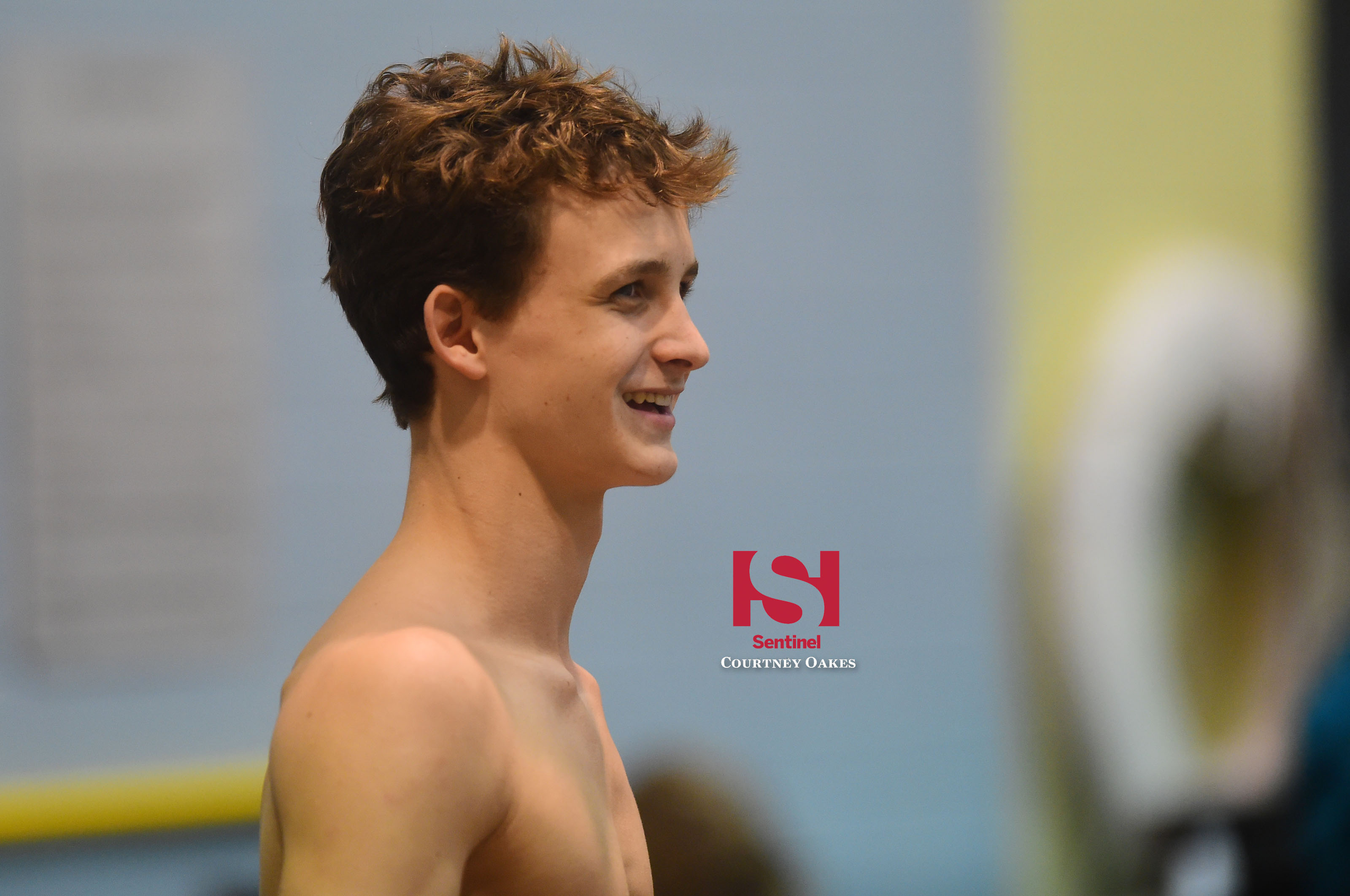 AURORA | For the first time in the 2019 season, Regis Jesuit sophomore Quinn Henninger earned a Class 5A state championship on the diving board.
But for the second time, the Raiders' star claimed All-American honors from the National Interscholastic Swim Coaches Association, which announced its national list Thursday.
Henninger and teammate Evan Mullen, who finished fourth at the recent 5A state meet, make up half of Colorado's four-diver boys continent on NISCA's list of 100 prep All-Americans from across the country.
After a runner-up state finish as a freshman, Henninger rose to the top of the medal podium with outstanding performance at the Veterans' Memorial Aquatic Center that ended with a final score of 606.5 points. That put him just over a handful off the Colorado and 5A state meet record of 611.85 set in 2015 by former Regis Jesuit star Kyle Goodwin, who was in the stands to watch the meet.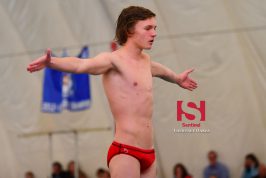 The Raiders had a whopping six qualifiers for the 5A state meet and three of them made it to the finals — which helped coach Jake Carloni become winner of 5A's Diving Coach of the Year honors — to help the program to a runner-up finish behind Cherry Creek.
While Henninger's title was anticipated, Mullen's fourth-place finish blew away even Carloni, as he racked up 485.25 points to finish only behind Henninger, Highlands Ranch's Clayton Chaplin (543.80) and Valor Christian's Casey Fellows (513.05).
Mullen had been to state on two previous occasions, but hadn't advanced out of preliminaries either time. This time, he held the sixth-place position after prelims and fourth after semifinals, then finished it off with a score that far surpassed his previous best score of the season of 438.20 from the Continental League Championships.
Colorado's boys All-American contingent is rounded out by a pair of sophomores in Chaplin and Denver South's Jack Ryan.
Just three Colorado female divers earned NISCA All-American honors in Arapahoe senior Frances Cable, the 5A state champion, and the Rampart duo of sophomore Maggie Buckley and senior Gabrielle Peltier.
NISCA's All-American swim honors typically come out in July.
Courtney Oakes is Sentinel Colorado Sports Editor. Reach him at 303-750-7555 or [email protected] Twitter: @aurorasports. IG: Sentinel Prep Sports
2018-19 COLORADO NISCA ALL-AMERICAN DIVERS
Boys: Clayton Chaplin, soph. (Highlands Ranch); QUINN HENNINGER, SOPH. (REGIS JESUIT); EVAN MULLEN, JR. (REGIS JESUIT); Jack Ryan, soph. (Denver South)
Girls: Maggie Buckley, soph. (Rampart); Frances Cable, sr. (Arapahoe); Gabrielle Peltier, sr. (Rampart)