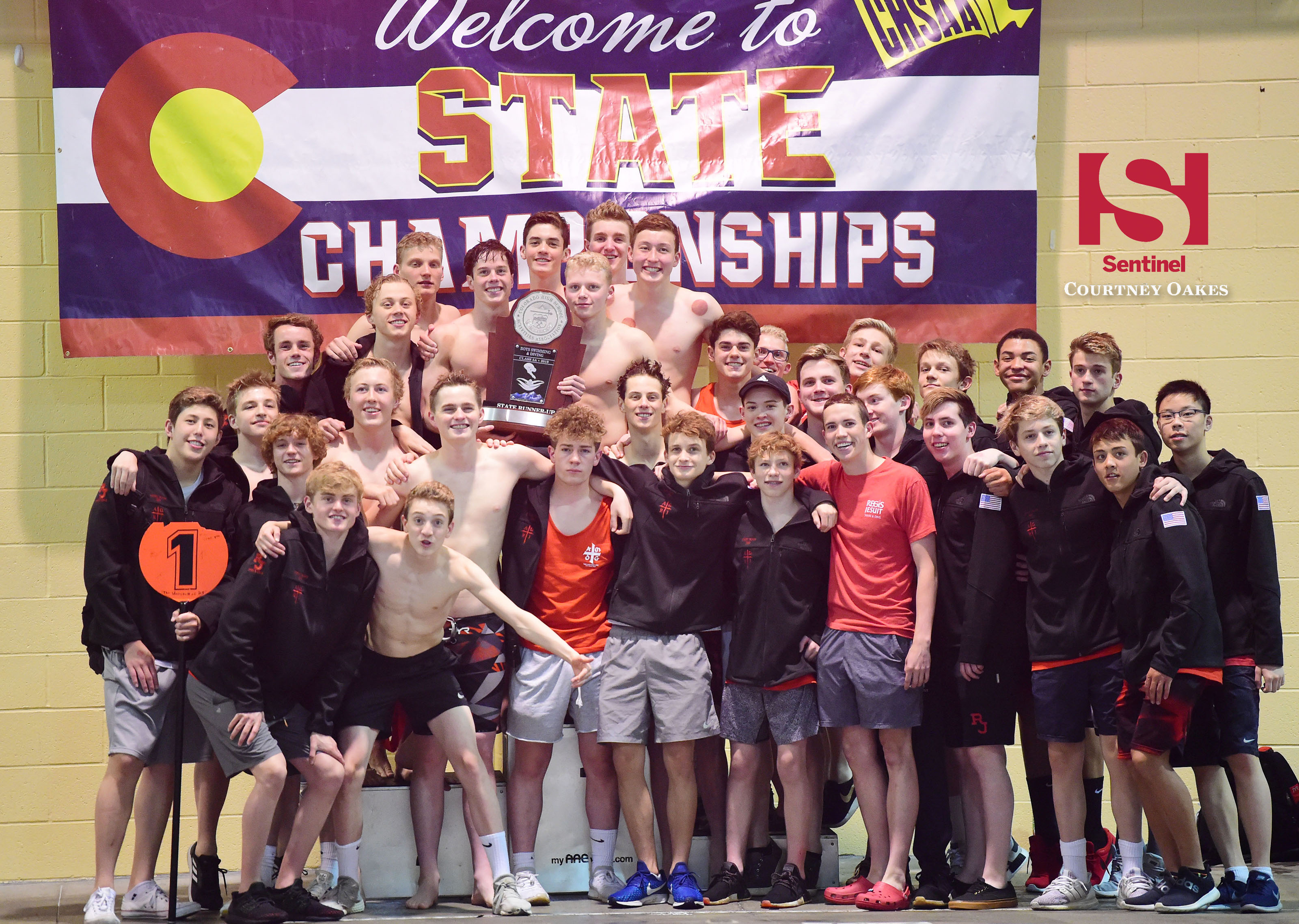 Will Goodwin had plenty to smile about in his final prep swim meet, but one thing in particular thrilled the Regis Jesuit senior May 17.
In his final prep individual race, Goodwin touched the wall of the pool at the Veterans' Memorial Aquatic Center at the end of the 100 yard breaststroke and eagerly shot a glance at the scoreboard overhead.
Goodwin knew he'd gone fast in winning his second state championship of the meet, but it turned out to be record-setting fast. By a mere 0.01 of a second, Goodwin became Colorado's fastest-ever 100 breaststroker.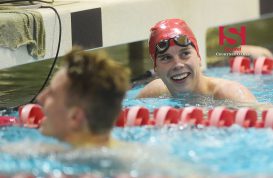 "The record was on my mind, so I was very pleased when I touched the wall, looked up and saw that I got it," said Goodwin, whose winning time of 54.67 seconds edged the 2013 mark of 54.68 of Loveland's Nick Hatanaka.
"I honestly think since I got it by so little, it feels that much better," he added.
The state record performance put a fine capper on a great state meet for Regis Jesuit, which was unable to defend last season's state title despite earning 100-plus more points than it should have had in pre-meet psyche sheets.
Coach Nick Frasersmith's Raiders got two state championships from Goodwin — he also won the 200 yard individual medley — plus a state diving crown from sophomore Quinn Henninger, but Cherry Creek won five events and used depth to win its first title in 25 years.
After an outstanding prelim performance that saw at least one swimmers or diver qualify for championship finals in 10 events, Regis Jesuit (the team of Goodwin, Sean Carr, Jack Clouatre and Will Kerscher) moved up from its pre-meet seeding of seventh to finish second and set a tone for the meet.
Henninger added the other individual state championship for Regis Jesuit and nearly did so in record fashion.
Leading a cadre of six state qualifying divers for the Raiders, three of which advanced to the finals, Henninger racked up a whopping 606.5 points to fall just short of the Colorado and 5A state meet record of 611.85 set in 2015 by Goodwin's brother, Kyle, a four-time state champion who was watching from the stands.
Clouatre, sophomore Sawyer Inglis and freshman Gio Aguirre joined Goodwin in two championship finals apiece and the Raiders finished in the top three in all three relays.
Courtney Oakes is Sentinel Colorado Sports Editor. Reach him at 303-750-7555 or [email protected] Twitter: @aurorasports. IG: Sentinel Prep Sports