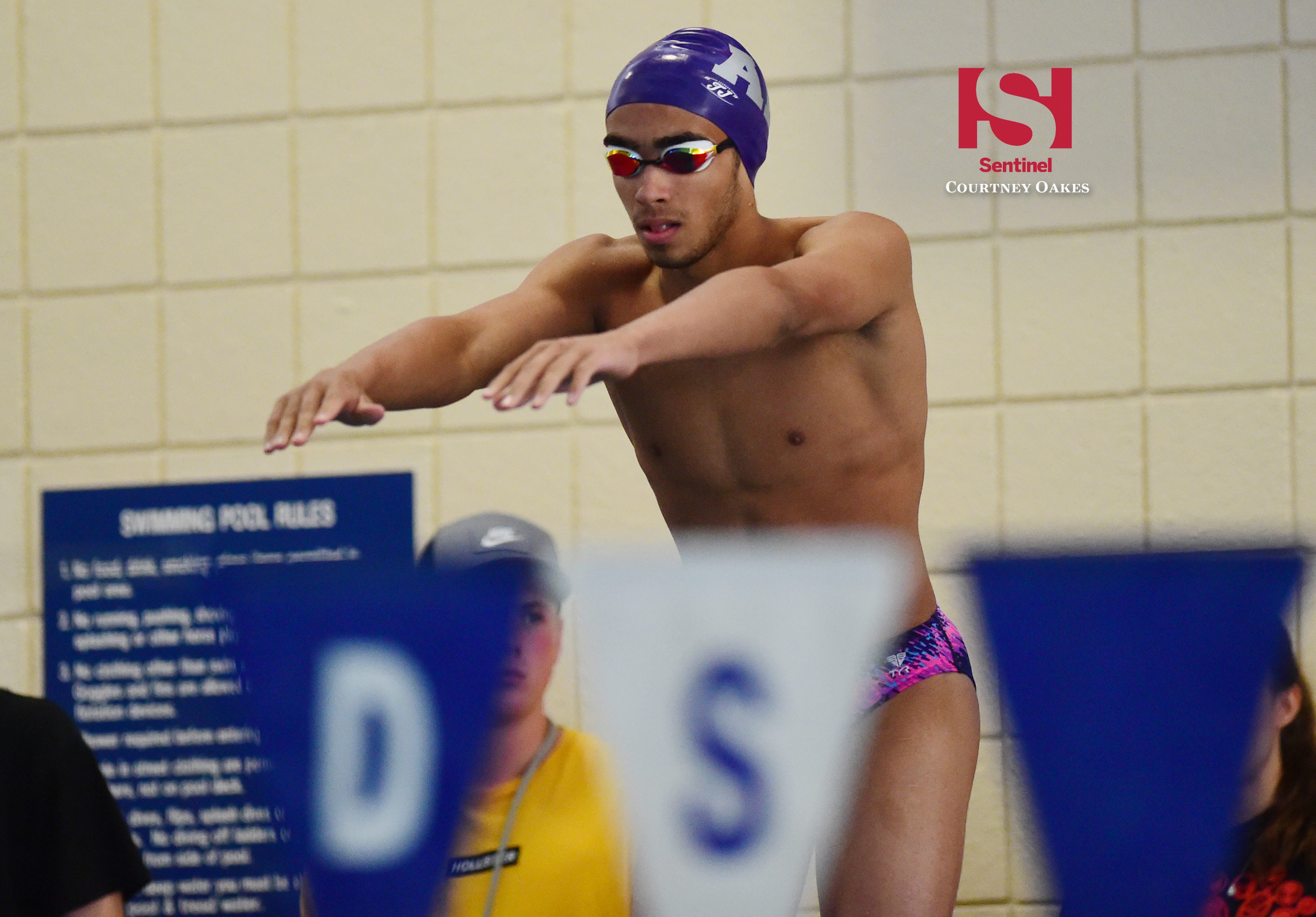 AURORA | The chance to win league hardware as well as prepare for the upcoming Class 5A boys state swim meet comes for Aurora teams with league championship meets May 10-11.
Cherokee Trail, Grandview, Overland and Smoky Hill compete in the Centennial "A" League Championships at Arapahoe, which begin with prelims at 5:30 p.m. May 10 and conclude with finals for both swimming and diving at 3 p.m. May 11.
Regis Jesuit is the lone Aurora team headed to the Continental "A" League Championship meet at Heritage, which has 5 p.m. prelims May 10 2 p.m. finals May 11. The diving portion of the meet is scheduled to begin at 8:30 a.m. May 11 at Littleton High School.
The Hinkley (APS co-op) goes to the EMAC Championship meet, which is hosted by Adams City High School. Prelims begin at 4:30 p.m. May 10, with diving prelims at 8:30 a.m. May 11 followed by finals in both swimming and diving set at 11 a.m.
Courtney Oakes is Sentinel Colorado Sports Editor. Reach him at 303-750-7555 or [email protected] Twitter: @aurorasports. IG: Sentinel Prep Sports
2019 BOYS SWIMMING LEAGUE CHAMPIONSHIP MEETS
Centennial "A" League Championships (May 10-11 at Arapahoe H.S.)
Aurora teams: Cherokee Trail, Grandview, Overland, Smoky Hill. Other teams: Arapahoe, Cherry Creek, Mullen. Schedule: Swimming prelims, 5:30 p.m. May 10; diving prelims 8:30 a.m. May 11, swimming and diving finals 3 p.m. May 11
Continental "A" League Championships (May 10-11 at Heritage H.S.)
Aurora team: Regis Jesuit. Other teams:
Schedule: Swimming prelims, 5 p.m. May 10; diving prelims and finals, 8:30 a.m. May 11 (at Littleton High School), swimming finals 2 p.m. May 11 (at Heritage)
EMAC Championships (May 10-11 at Adams City H.S.)
Aurora team: Hinkley (APS co-op). Other teams: Adams City, Brighton, Northglenn, Westminster. Schedule: Swimming prelims, 4:30 p.m. May 10; diving prelims 8:30 a.m. May 11, swimming and diving finals 11 a.m. May 11