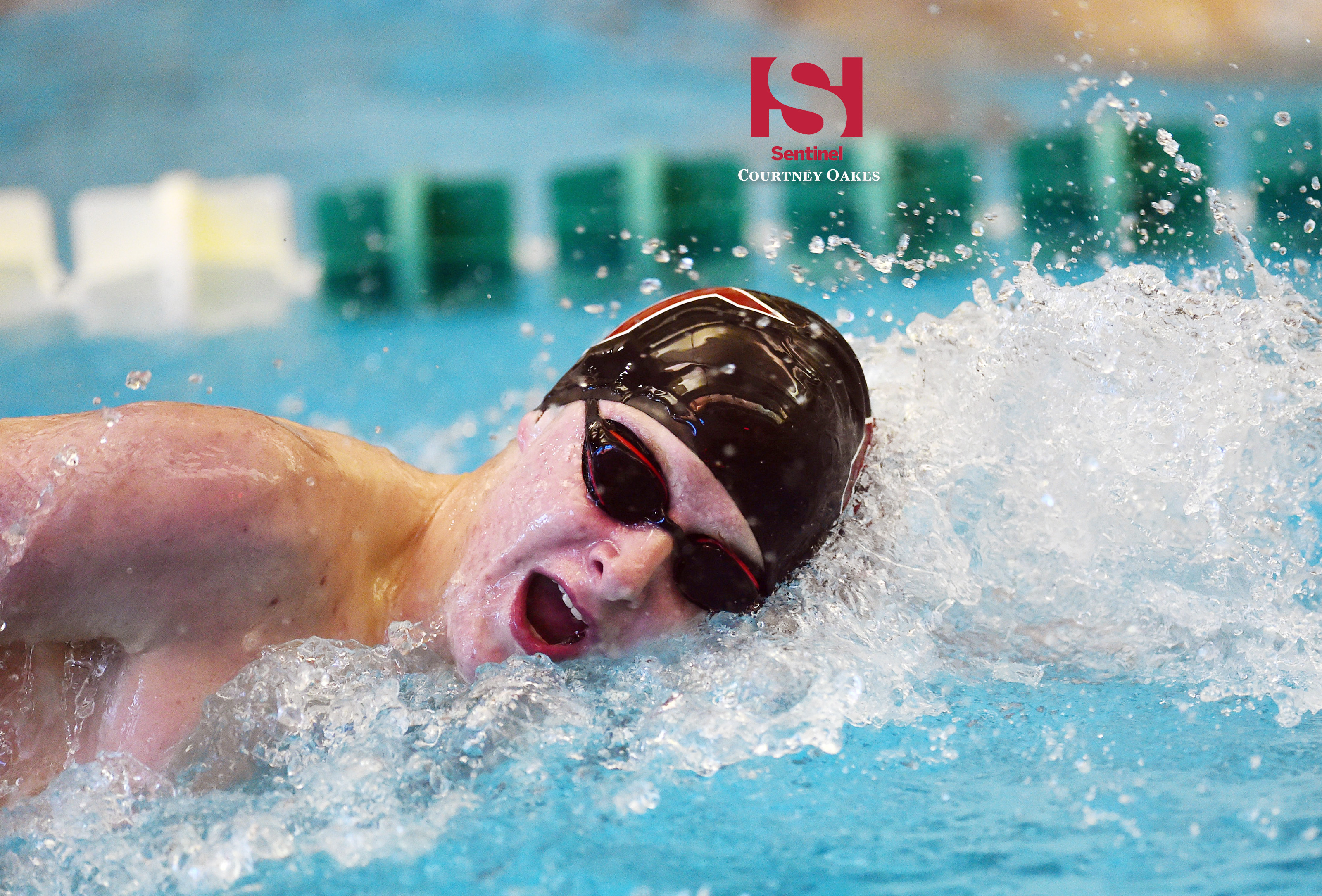 Waves create good momentum in the water and the Cherokee Trail boys swim team is riding a big on so far this season.
The disappointed Cougars failed to score even a single point at last season's Class 5A state meet, but discouragement turned into hunger for a returning group of swimmers that have brought about a remarkable chance of fortunes this season.
With eight returning state participants, improved depth and perspective, coach Kipp Meeks' Cherokee Trail team has been perhaps the state's most pleasant surprise in the water this season. The Cougars rank No. 7 in PrepSwimCo's latest Class 5A rankings, second only to perennial powerhouse and returning state champion Regis Jesuit (No. 2).
"It's uncharted territory for us, so we're just trying to ride the wave," Meeks said after the Cougars scored more than 400 points and finished an all-time best third at the annual Smoky Hill Invitational. "We're going to keeping pushing them, keep working hard and enjoy the time that we've got. …It's nice to be in the mix and have people talking about us a little bit."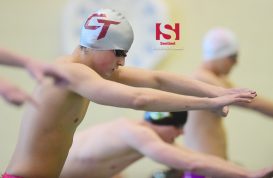 Indeed Cherokee Trail has created much more buzz than in past seasons and finished seventh among 5A teams in an impressive performance at the annual Dick Rush Coaches Invitational meet March 23 at the Veterans' Memorial Aquatic Center, site of the state meet.
The Cougars had plenty of state presence last season as eight different returning swimmers — seniors Matthew McNulla and Marcos Rivera, juniors Logan Devereaux and Jason McMechan and sophomores Keegan Chatham, Kadin Denner, Xavian Geiger and Tim Yoon — each touched the water for the prelims of at least one individual event or relay, but none of them made it back to consolation or championship finals.
That resonated with the group and pushed them in the offseason.
"Everybody came back faster than they were last year," Denner said. "Last year, it felt like more people used high school season as an excuse to chill, but this year we knew we were going to be closer to our record board, so we decided to take that out."
Boy, did they come back faster and have turned the program's all-time record board inside out, including four standards set at the Smoky Hill Invite.
While Cherokee Trail had a 200 yard medley relay team that finished just two spots out of the consolation finals, Denner came closest to making it back at state last year individually for the Cougars when he had the 19th-fastest time in the 500 yard freestyle.
It wasn't good enough then to earn him another swim (it would be this season as the scoring positions have expanded from 16 to 20), but Denner won the event at the Smoky Hill Invite in 4 minutes, 45.45 seconds, nearly 10 seconds faster than he swam at state last year. Currently that ranks him No. 2 in 5A behind only Regis Jesuit's Sawyer Inglis (4:42.73) and puts him well on track of his goal of making the championship final at state.
Chatham is more than three seconds faster in the 100 freestyle than he was last year when he finished 35th and last in the prelims of the event at state and he ranks in the top 19 of five different events so far this season.
McMechan has dropped more than three seconds in his 100 backstroke and currently ranks No. 3 in 5A, while he also owns one of the 10 fastest 200 individual medleys record this season as well.
Devereaux ranks eighth in the 50 freestyle and all three Cherokee Trail relay teams would qualify for the championship finals at state if they swam their best times at the end of the season.
"This year is really good; we have a couple of good freshmen, sophomores and juniors that got better," Chatham said. "We lost some seniors, but I think we gained more than we lost. We're looking really good. …Every year you swim, you get more experience and with that, you get faster. We're hoping to make it back in a bunch of individual events at state this year."
Meeks has been pleased to see the improvement from the returning swimmers, plus the added depth of a group that includes his son, Tucker, one of the impact freshmen on the team.
The Cougars are now more equipped to compete in the Centennial League, where they get to measure themselves against the likes of Cherry Creek and Arapahoe, which rank in 5A's top five.
"We talk about Creek and Arapahoe and we're not to that level yet, but we're getting there," Meeks said. "The guys are starting to believe they can compete and that's a whole culture change for us. We haven't instilled it in them, they just embraced it and started to do it. It's awesome."
Courtney Oakes is Sentinel Colorado Sports Editor. Reach him at 303-750-7555 or [email protected] Twitter: @aurorasports. IG: Sentinel Prep Sports