Like many kids, Tylen Phillips got into the swimming pool for the first time just to get water safe.
But unlike many kids, Phillips can now say he dominates the water.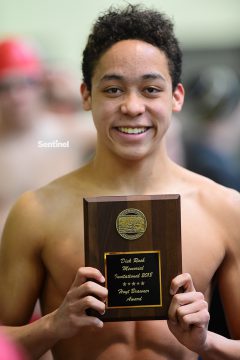 The Eaglecrest senior — who swims for Smoky Hill — has come a long from his early days and he's reached the pinnacle of Colorado prep swimming as winner of the Hoyt Brawner Award, given to the top senior swimmer/scholar/citizen.
"My mom put me in swim lessons to make sure I was water safe and they said 'this kid is kind of good,'" Phillips recalled.
"It's definitely been a long and great journey from there in swimming."
There were a few times Phillips wanted to give up on swimming — like when he was 8 years old and he begged his parents every day to quit after he struggled in club season — but there have been so many good days since he gave up basketball as a sophomore to completely devote himself to the sport.
The Dick Rush Coaches Invitational March 17 at the Veterans' Memorial Aquatic Center was one of his best days yet.
Exhausted after returning from a sectional meet in Kenosha, Wisconsin, a few days earlier with his Colorado Stars club team, Phillips won the 100 yard backstroke at the multi-classification meet and also finished second in the 100 butterfly as he helped the Buffaloes to a strong fifth-place finish.
On top of that, he got a surprise midway through the meet when he was named winner of the prestigious Hoyt Brawner Award, which annually honors the top senior in and out of the pool as voted on by coaches.
Smoky Hill swim coach Scott Cohen has seen 11 winners for the award in his tenure and believes that Phillips belonged with the program's outstanding group of past winners: Mike Koss, Shelby Clark, Kevin Ellis, Alex Kohlman on the boys side and Alaina Hollins, Jenny Coray, Jessica Johnson, Annie Perizzolo, Caroline Piehl and Lizzie Wiley on the girls side.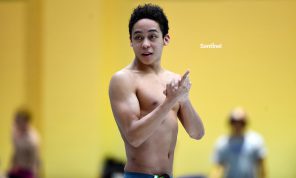 Cohen's nomination letter called Phillips one of the most "competitive and devoted athletes" he'd coached in 24 years at Smoky Hill.
"Tylen has a tremendous work ethic that is a constant example for his teammates to emulate," Cohen wrote about one of his team captains, a three-time Class 5A state qualifier and two-time team MVP.
"His accomplishments have not come easily, but from hours and hours of hard work and dedication," Cohen continued.
Besides his swimming credentials, Cohen lauded Phillips for his schoolwork — with an Advanced Placement-heavy classload — and his work coaching kids with the Wheatland Sharks, the club swim team in his Aurora neighborhood.
Phillips said his work with kids between the ages of 3 and 8 has not meant a lot to him in watching them progress, but also deepened his fundamental understanding of swimming.
"It's really important to me; without coaching over the summer, I'm not really sure how much swimming knowledge I would have to this day," Phillips said.
Phillips also remembers how humbling it can be to be a new swimmer in the high school ranks, so he imparts what he's learned to his younger teammates. He tries to connect with them in a variety of ways, whether it be watching their races and giving them pointers or chatting with them at the team's pasta parties.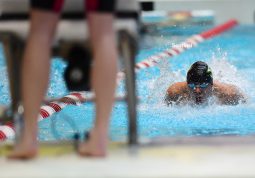 As far as his own swimming, Phillips is concentrating on qualifying for the 5A state meet in every individual event save the 100 breaststroke — which he said he can't swim for his life, ironic given it's Cohen's specialty as a coach — but he's looking at the 100 butterfly, 100 backstroke and 200 freestyle as his most likely events at state.
Phillips made the championship final of the 100 butterfly last season and placed 14th in it as a sophomore. He was a consolation finalist in the 200 freestyle a year ago and in the 100 backstroke in 2016.
Whatever he swims in his final state meet, it will be in his favorite pool in Colorado at VMAC, home to the 5A meet May 19-20.
Looking to continue that path that began in water safety, Phillips plans to swim in college. He is still looking, but is strongly considering Colorado Mesa, where former Smoky Hill star Aidan Mercer swims.
Courtney Oakes is Sentinel Sports Editor. Reach him at 303-750-7555 or [email protected] Twitter: @aurorasports. FB: Sentinel Prep Sports