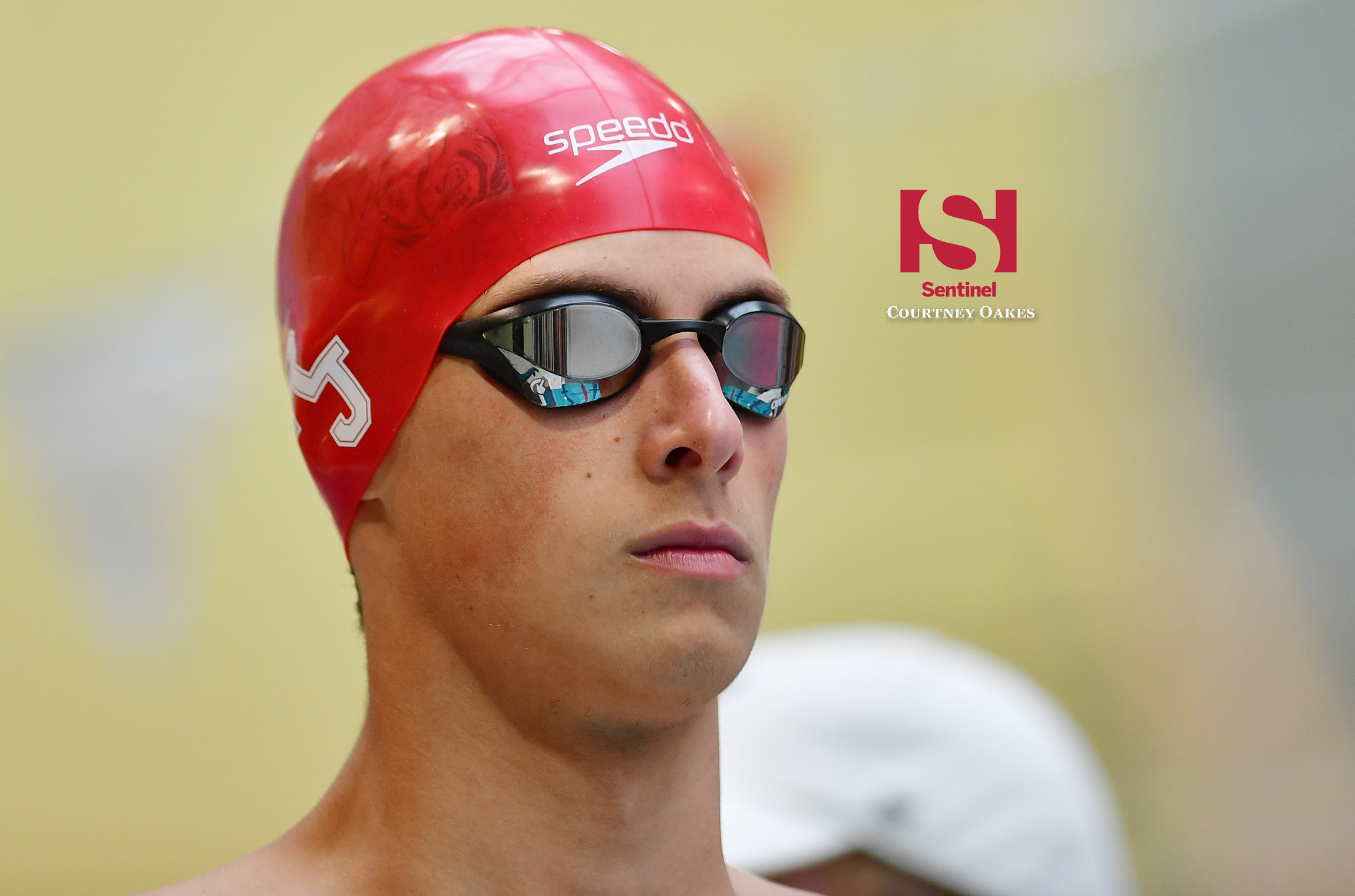 A lot changed during the two years since the last Class 5A boys state swim meet was held.
The top two teams did not, however.
Cherry Creek won the state championship and Regis Jesuit collected the runner-up trophy June 24 at the Veterans' Memorial Aquatic Center, the same order as the meet that proceeded the coronavirus pandemic. The Bruins won by nearly the same margin — 129.5 points vs. 126 in 2019 — as well.
The year hiatus didn't dampen the competition, however, as a whopping five Colorado state records were established and a packed set of stands was there to witness it. Regis Jesuit coach Nick Frasersmith relished his team's performance.
"You want to shoot for first, but we raced really hard, so we have to be pretty happy about second," Frasersmith said. "There's a lot of talent in this state for sure and it is so spread out that it makes for a very competitive meet. This was a meet to watch for sure."
The Raiders had two state champions in senior Quinn Henninger in 1-meter diving (same as in 2019) and junior Gio Aguirre in the 100 yard freestyle.
Henninger got the meet started off in record-setting fashion, as the diving competition was held in its entirety before the swim finals, instead of in the middle of it.
Competing in his final state meet just a couple of weeks after he dove in the high-pressure U.S. Olympic diving trials, Henninger piled up 642.80 points to set state and 5A meet records. He took the marks from one of his diving idols growing up, former Regis Jesuit star Kyle Goodwin, a four-time sate champion who set the previous standard of 611.85 in 2015.
"I watched Kyle dive a lot when I was super young and I always looked up to him, so this is a big accomplishment for me," said Henninger, who was most pleased in his consistency.
"It was definitely a goal of mine to get the state record and I couldn't have done it without Kyle doing what he did."
While Henninger was the favorite on the diving board, the same couldn't be said for Aguirre, who came in with just the fourth-fastest time in the 100 freestyle, the event in which he placed eighth in as a freshman in 2019.
A disappointing performance in the 200 freestyle proved to give Aguirre a needed boost.
"I was frustrated with my 200, so I was just super, super motivated and used it to push me a little more," Aguirre said. "I didn't think this would happen to be honest, but I really, really wanted to win."
Seniors Sawyer Inglis and Nick Ames, juniors Luke Dinges, Mack Dugan and Elijah Hawkins and sophomores Ronan Krauss and Harry Kerscher scored in two events apiece, while all three relay teams placed in the top four to give Regis Jesuit a further boost.
Inglis and Krauss finished 2-3 in the 500 freestyle for the Raiders' greatest show in a single event.
Cherokee Trail fell short of its goal of making it into the top 10 in the final team standings, but not by much. Coach Kipp Meeks' team finished in 12th place with 142.5 points, which was 3.5 points behind 10th-place Arapahoe.
"We keep trying to crack the top 10, but I'm so proud; our kids battled and it was a great environment," Meeks said. "I have nothing to complain about."
The Cougars were paced by senior Keegan Chatham, who finished third in the 50 yard freestyle and fifth in the 100 freestyle, while fellow senior Kadin Denner and junior Tucker Meeks scored in two events apiece as well. Both of Cherokee Trail's scoring relays made the top six in the 200 medley (5th) and 400 freestyle (6th).
Smoky Hill picked up 110 points for 13th and none of the scoring for coach Scott Cohen's Buffaloes came from seniors.
Freshman Daniel Yi had an outstanding debut state meet as he led all Aurora finishers in the 100 breaststroke with a fifth-place result and also captured ninth in the 100 freestyle.
Juniors Joshua Nieves, Brayden Pearce and Isaac Yi and freshman Jake Baker all scored in at least one event for Smoky Hill, which had two top-10 relays in the ninth-place 200 medley and 10th-place 200 freestyle.
Grandview grabbed 52 points by scoring in all three relays — led by the 13th-place 200 yard freestyle group of Kaden Jackson, Christian Charles, Camden McVicker and William Schimberg — while junior diver Patrick Duffy finished 13th for the highest individual result for coach Dan Berve.
The Aurora Public Schools co-op team garnered 20 points, all of which came from the combined efforts of junior diver Liam Ross and sophomore Gavin Harding (Vista PEAK).
Ross had the highest individual finish as he placed 11th in diving, while Harding took 13th in the 100 backstroke as well as 20th in the 100 butterfly.
Courtney Oakes is Sentinel Colorado Sports Editor. Reach him at [email protected] Twitter: @aurorasports. IG: Sentinel Prep Sports