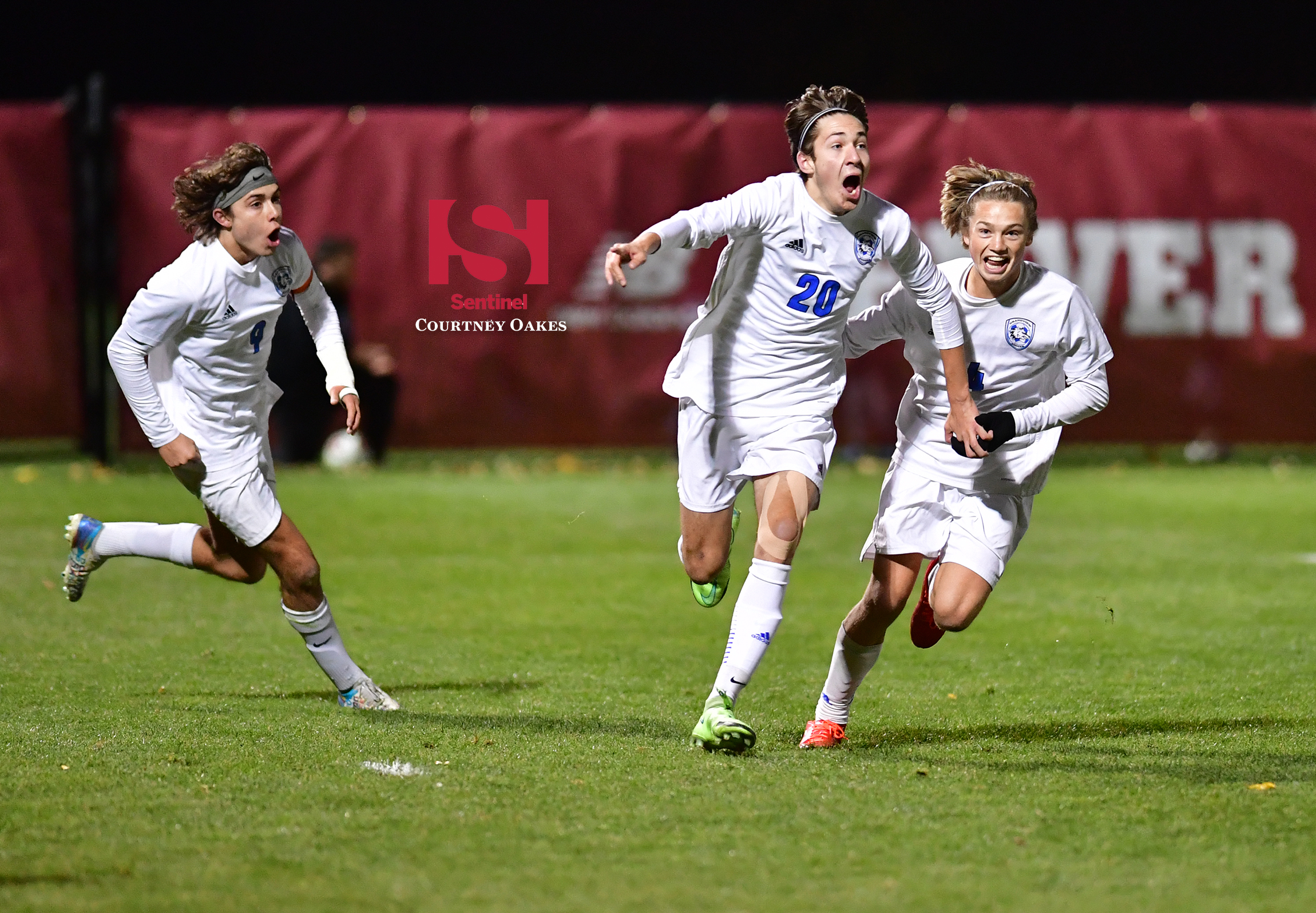 DENVER | Patience, thy name is JT Sus.
Like many of his teammates on the Grandview boys soccer team, the sophomore striker overcame frustration and kept looking for the right opportunity to score during Wednesday evening's Class 5A semifinal contest against Legacy.
It took more than 78 fruitless minutes of play at the University of Denver soccer stadium for that chance to arrive, but Sus took advantage when it did, as he ran onto a service from senior Conrad Casebolt and buried it with a header for what turned out to be the only goal of the game in 1-0 victory for the 11th-seeded Wolves over the seventh-seeded Lightning.
"It's really about patience, just keep the tempo, relax and get the goal we needed," Sus said. "We didn't stress, we played our game and we got what we wanted. …It feels amazing, sophomore year going to the final and I couldn't ask for better guys to do it with."
With the win, coach Brian Wood's Grandview team advanced to Saturday's 11:45 a.m. 5A state championship game at Weidner Field in Colorado Springs, where it will face 17th-seeded Fossil Ridge, a 2-1 overtime winner over No. 5 Castle View in the other semifinal.
Sus had the game-winning goal for the Wolves in a 2-0 quarterfinal win over Mountain Vista (story, here) and he came through again in a big moment after senior goalkeeper Ryan Nun — who made 11 saves, including two in which he tipped high shots over the crossbars — combined a steady Legacy defense had kept Grandview off the scoreboard.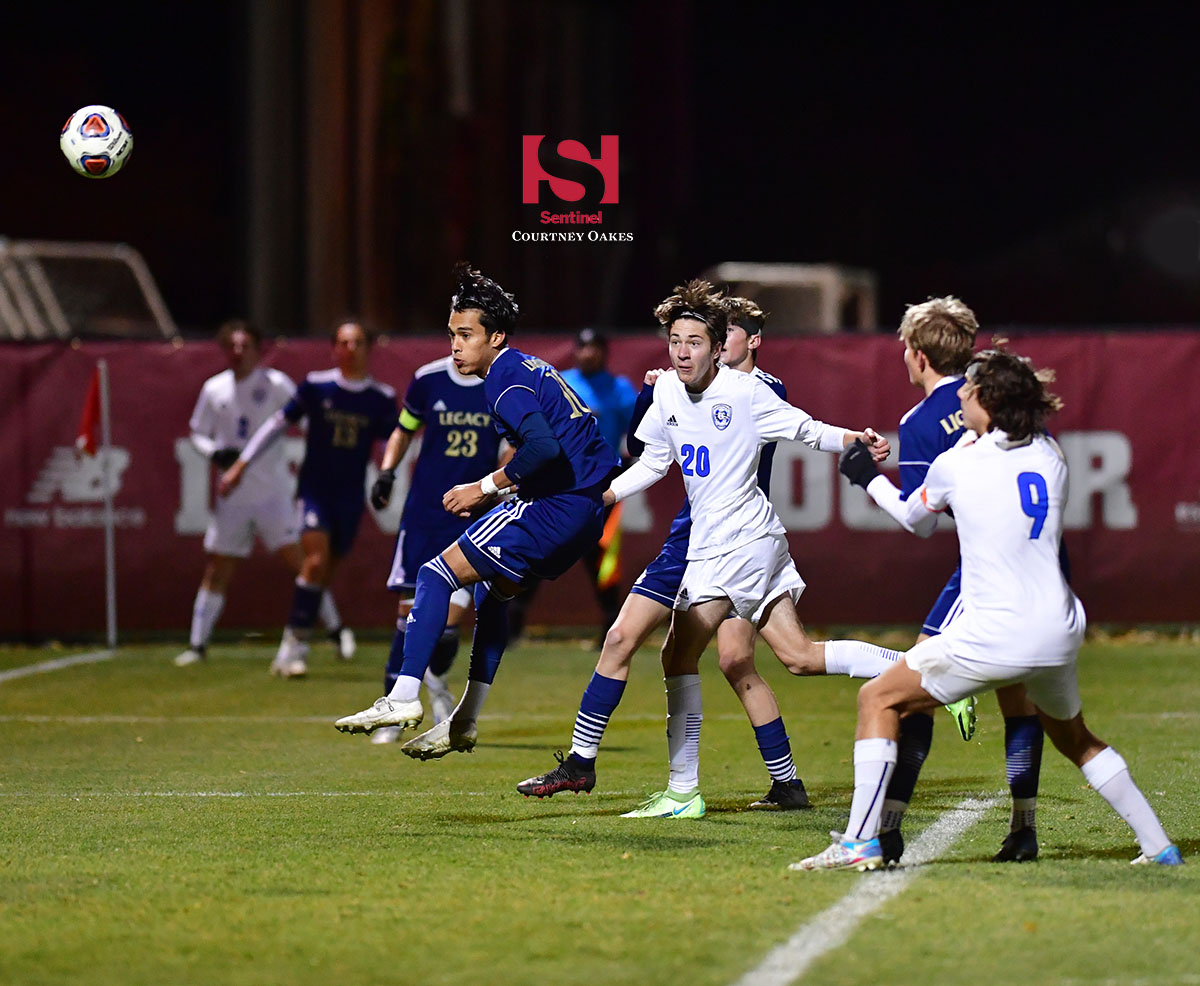 Casebolt, whose own header had been denied just high by Nun in the first half in a bid for the game's first goal, tightroped the far sideline and found a narrow opening to slice a ball in the middle, where Sus finished to reward him with his team-leading fifth assist.
Nun gave Sus and the Wolves plenty of credit for the game-winner.
"It was a beautiful header just right into the post and in," Nun told the Boulder Daily Camera. "It was amazing. It was definitely a goal I'm OK ending our season on because that was a fantastic goal for sure."
That Sus came through wasn't a surprise to senior Charlie Lucero, who helped the young player get his nerves together before the game.
"JT came up to me before the game and said 'Charlie, I'm nervous,' so I pulled him aside and told him 'look at how lucky we are and how blessed we are to be here. We earned this and I trust you 100 percent that you're going to come through and do your thing and make an impact on this game because that's what you've been doing all season,'" Lucero said.
"Especially being only a sophomore and making plays in this type of environment really shows his character and the quality of soccer player that he is."
Wood — who sweated a rocket shot from Legacy's Tristan Maurek that went just over the crossbar with less than three minutes left — was relieved to see that his team never let up and eventually found a way to get the deciding goal.
Senior Luke Williams had a chance with the goalie off his line, but a diving Nun got a hand on it to deflect his shot wide and Lucero drilled a riser that went just high as well before Casebolt and Sus connected on the biggest goal of the year so far.
"We just had to keep plugging away; it's what we've done all year, just hanging in there and finally getting one to go," Wood said. "We're not a great offensive team, but we just keep finding ways to score and we're going to try to keep doing it."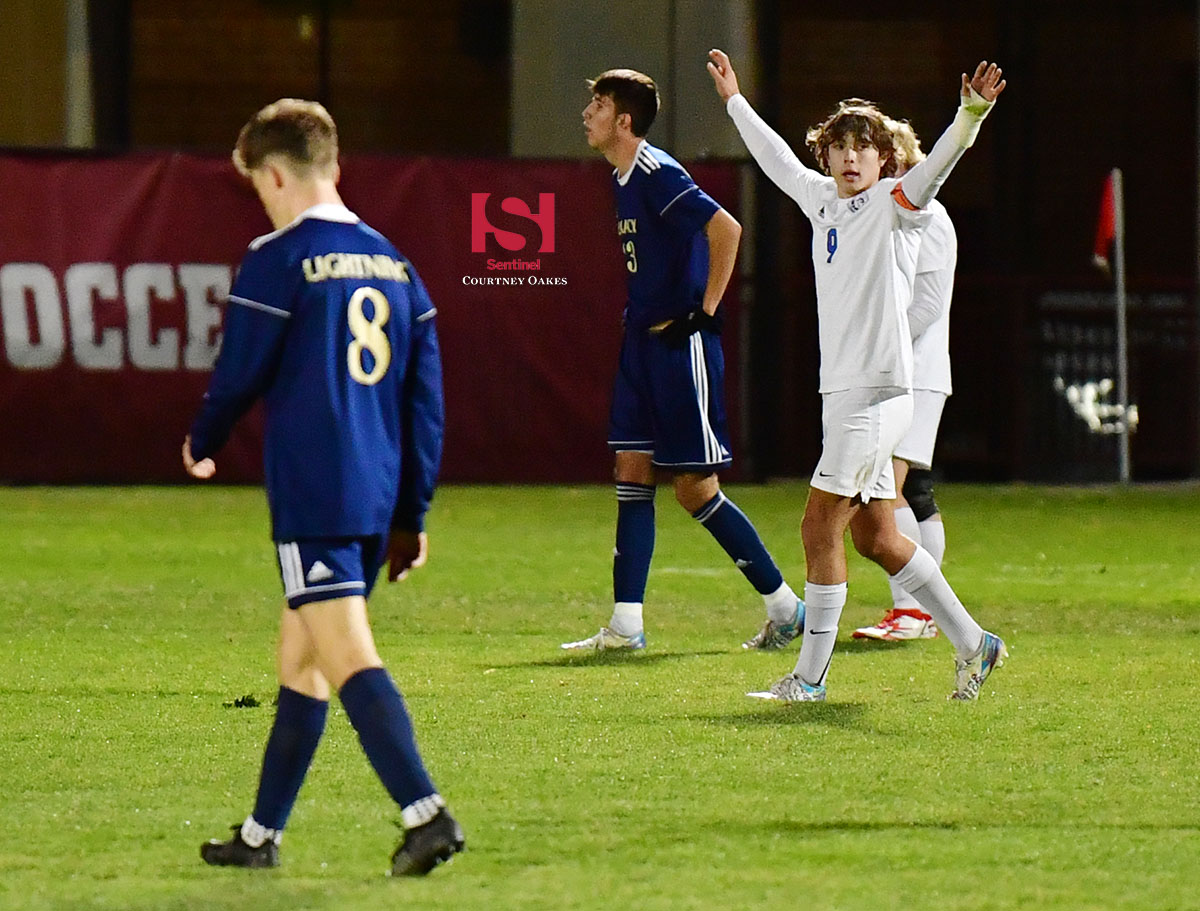 Needing just one goal to win came thanks to the efforts of Lucero, senior Ben Beckman and juniors Will Lujan, Ryan Williams and Courtney Hall along with sophomore goalkeeper Nikhil Patel, who limited the Lightning to very few good scoring chances.
Legacy's Cooper Stephens — who had 23 goals coming into the game — didn't register a single shot on goal for the contest.
With the victory, Grandview qualified for the 5A state championship game for the fourth time and first since 2018, when it lost to Arapahoe in a game played at Dick's Sporting Goods Park, home of the Colorado Rapids.
The Wolves are 0-3 in finals trips, but this one seems different to those involved.
"We want to get our first one ever," Lucero said. "It feels like this is the year, we just have to keep doing our things."
Added Sus: "We're thrilled to be playing in the final and I think we're going to win it."
Courtney Oakes is Sentinel Sports Editor. Reach him at [email protected]: @aurorasports. IG: Sentinel Prep Sports
(11) GRANDVIEW 1, (7) LEGACY 0
Score by halves:
Grandview  0  1 — 1
Legacy       0  0 — 0
SCORING
Second half
Grandview — JT Sus (Conrad Casebolt), 78th minute
Grandview saves: Nikhil Patel 2. Legacy saves: Ryan Nun 11