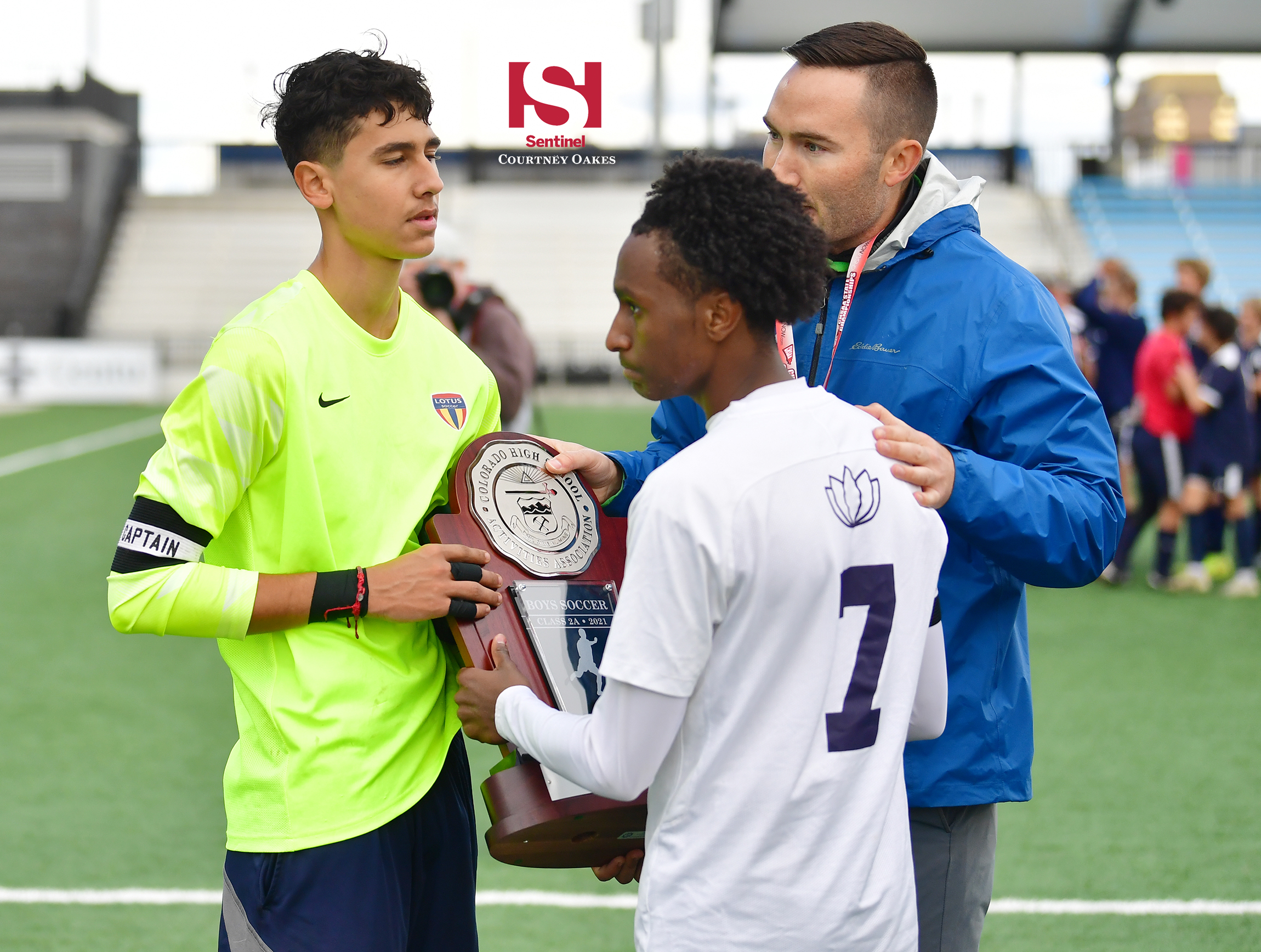 COLORADO SPRINGS | The Lotus School For Excellence's first chance to play for a boys soccer state championship was from from ideal, as the fourth-seeded Meteors were severly shorthanded in a 2-0 loss to top-seeded Crested Butte Nov. 13 at Weidner Field.
Following a semifinal victory over Fountain Valley a week earlier, coach Bennett Pang's Lotus team got in only one practice due to quarantine, while it also had to face an opponent that was in search of its third Class 2A state championship in the past four seasons.
Without three of their top players — including striker Nuradean Sado, the top goal-scorer — the Meteors fought against a stifling wind and a swarming opponent and kept things even for 66-plus minutes.
Crested Butte finally capitalized on its biggest advantage, its size in front of the goal on set pieces against Lotus' largely small defenders, and scored a pair of goals in a span of 1 minute, 40 seconds, to get enough to go on to victory.
"We were able to get one practice in with these players this whole week and we were missing five players, three seniors, three starters and our leading scorer," Pang said. "So with all of that, coming out here and being in this game the entire time, I couldn't have asked for anything more.
"Players were put in positions they aren't used to being in and to come out here against a dynasty and to perform the way they did. …love those guys. It's a tough result of course."
The Meteors were missing a key center midfielder as well and were unable to have a lot of possession, while missing Sado — who had scored 18 goals, including two in the semifinals — heavily impacted the offense.
Junior keeper Fernando Alcantar-Barajas did what he could in the goal, but the Titans eventually found a way to break through using an advantage that most opponents had during the season against Lotus.
Pang finished up his second season coaching and hopes that the momentum — which saw the team improve from three wins to 14 plus the trip to the final — can continue in the future for a program that had 25 players come out at the beginning of the season.
"This is key to our program with what we are trying to establish," Pang said.
Courtney Oakes is Sentinel Colorado Sports Editor. Reach him at [email protected] Twitter: @aurorasports. IG: Sentinel Prep Sports