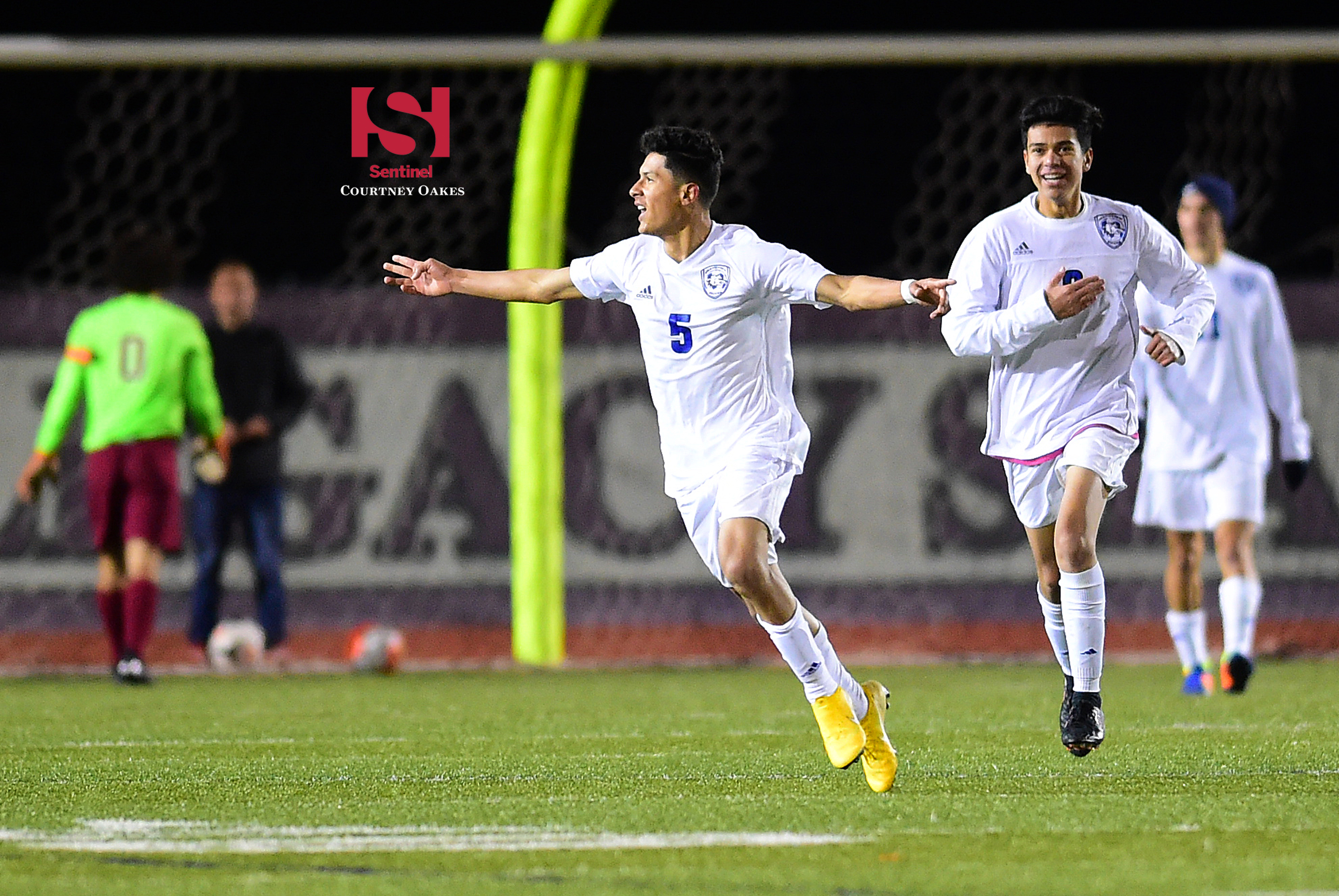 AURORA | In a high stakes game between a pair of neighborhood rivals playing to decide the Centennial League championship, the chance from drama seemed high when Grandview squared off with Cherokee Trail late Tuesday night.
Both teams came into the game with 12 wins, ranked in the top six in the Colorado High School Activities Association's RPI standings and knowing the league title would be enjoyed by the winner.
The Wolves, however, wanted nothing to do with drama as they ran a blitzkrieg on the Cougars and rang up a season-high in goals on their way to a decisive 8-2 victory at well-attended Legacy Stadium.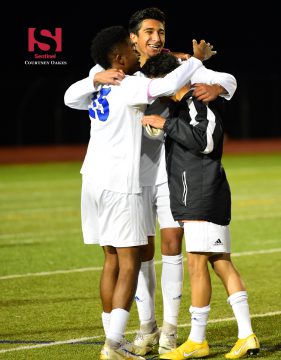 Senior Noe Ortiz Pena scored two goals and dished out two assists and six other Wolves tallied goals for coach Brian Wood's team finished in a three-way tie with Cherokee Trail and Arapahoe at 6-1 in the league standings, but take the crown with the number of points it earned in the league's NASL tiebreaker system.
Senior Zach Mercier's breakaway goal just under halfway through a six-goal opening half proved to ultimately be the game-winner for Grandview, which improved to 13-1-1 overall. Ivan Luna, Jaime Luna and Raymond Jackson each had a goal and an assist, while Ethan Corbett and Ransom Hall added goals for the Wolves.
Senior Marcello Barretto scored both goals — one on a penalty kick and the other inside the final two minutes — for Cherokee Trail, which came into the game 6-0 in league play after a rousing 3-2 road win at Arapahoe Oct. 11. The Cougars allowed four goals on two occasions during the season (to Smoky HIll and Doherty), but gave up double that as they had trouble combating Grandview's speed and finishing.
The game marked the end of the regular season for both teams, which will now await their position in the Class 5A state playoff bracket, which is due to be released by CHSAA Oct. 22.
Courtney Oakes is Sentinel Sports Editor. Reach him at 303-750-7555 or [email protected] Twitter: @aurorasports. FB: Sentinel Prep Sports
GRANDVIEW 8, CHEROKEE TRAIL 2
Score by halves:
Grandview  6  2 — 8
Cher. Trail  1  1 — 2
Grandview goals: Noe Ortiz Pena 2, Ethan Corbett, Ransom Hall, Raymond Jackson, Ivan Luna, Jaime Luna, Zach Mercier. Cherokee Trail goals: Marcello Barretto 2. Grandview assists: Pena 2, Peter Goldy, Jackson, Ivan Luna, Jaime Luna. Grandview saves: Coi Wood (4 shots on goal-3 saves), Cooper Rice (2 shots on goal-1 save)