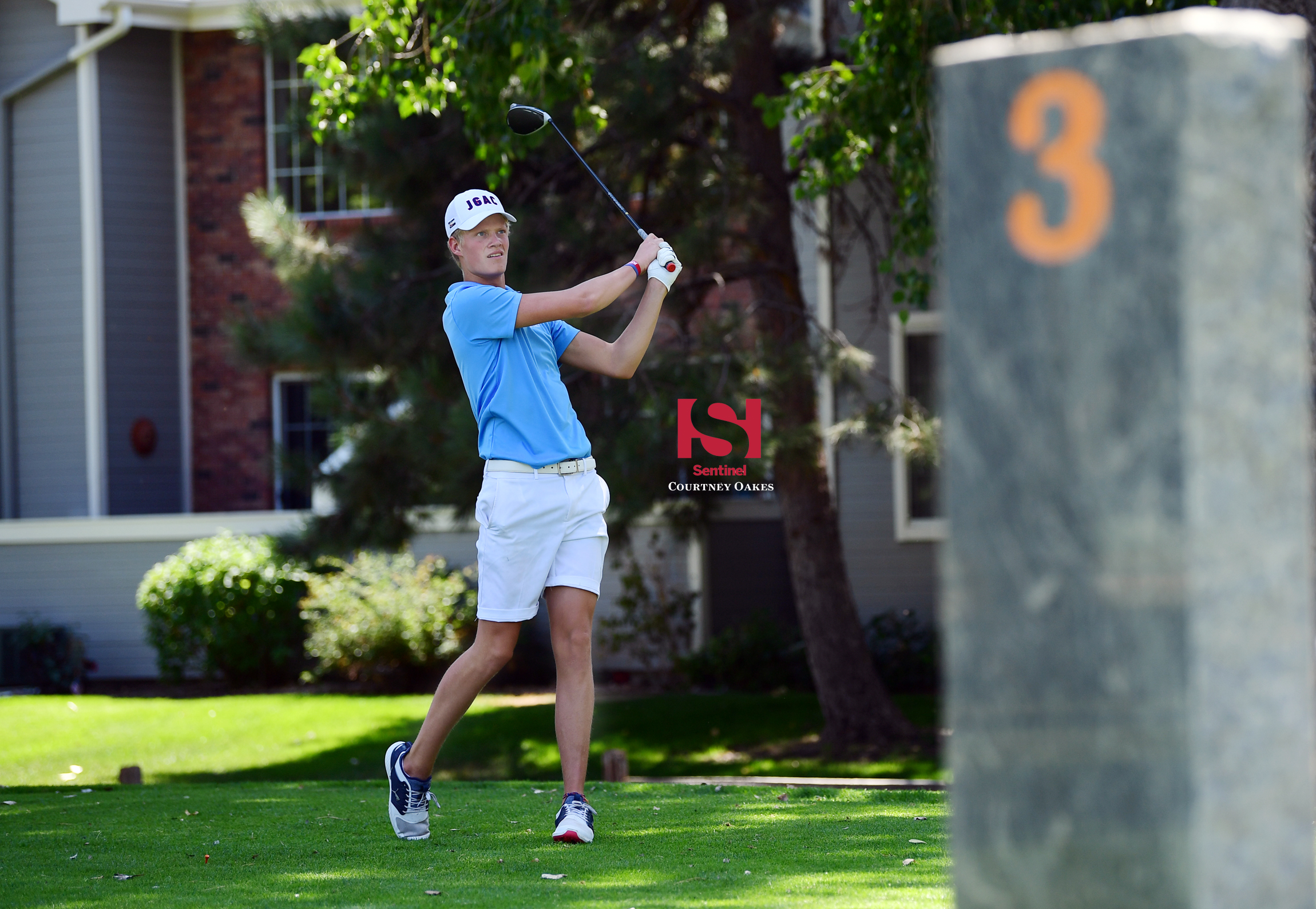 FORT MORGAN | Vista PEAK junior Dawson Thulin already owns the best finish in program history at a state tournament and earned a chance to better it.
Thulin tied for 21st place at last season's Class 4A state tournament and he punched his ticket into this year's upcoming 4A state gathering with his performance at the Region 3 tournament Tuesday at Quail Dunes G.C.
With a 5-over-par 77, Thulin finished ninth individually to secure a spot in the field for the 4A tournament Oct. 5-6 at the Country Club of Colorado in Colorado Springs.
He's the lone state representative for the Bison, which also got a 96 from Brody Severin and a 102 from Jaden Jefferson.
Courtney Oakes is Sentinel Colorado Sports Editor. Reach him at 303-750-7555 or [email protected] Twitter: @aurorasports. IG: Sentinel Prep Sports
CLASS 4A REGION 3 BOYS GOLF TOURNAMENT

Tuesday at Quail Dunes G.C.
Team scores: 1. Mullen 230; 2. Riverdale Ridge 232; 3. Silver Creek 236; 4. Windsor 237; 5. Northridge 244; 6. Frederick 246; 7. Fort Morgan 250; 8. Longmont 253; 9. Centaurus 254; 10. Skyline 258; 11. Roosevelt 261; 12. Niwot 262; 13. Mead 268; 14. VISTA PEAK ; 15. Erie 271; 16. Greeley Central 277; 17. Mountain View 278
Top 10 individuals: 1. Mario Dino (Mullen) 72; T2. Mateo Salcido (Fort Morgan) 74; T2. Ben Harding (Silver Creek) 74; T2. Will Balliet (Riverdale Ridge) 74; T5. Christopher Gunlikson (Niwot) 75; T5. Traejan Andrews (Northridge) 75; T7. Aiden Sweeney (Riverdale Ridge) 76; T7. Jake Chesler (Frederick) 76; 9. DAWSON THULIN (VISTA PEAK) 77; T10. Rhett Johnson (Mullen) 78; T10. Alex Tanner (Windsor) 78; T10. Brentyn Paiz (Windsor) 78