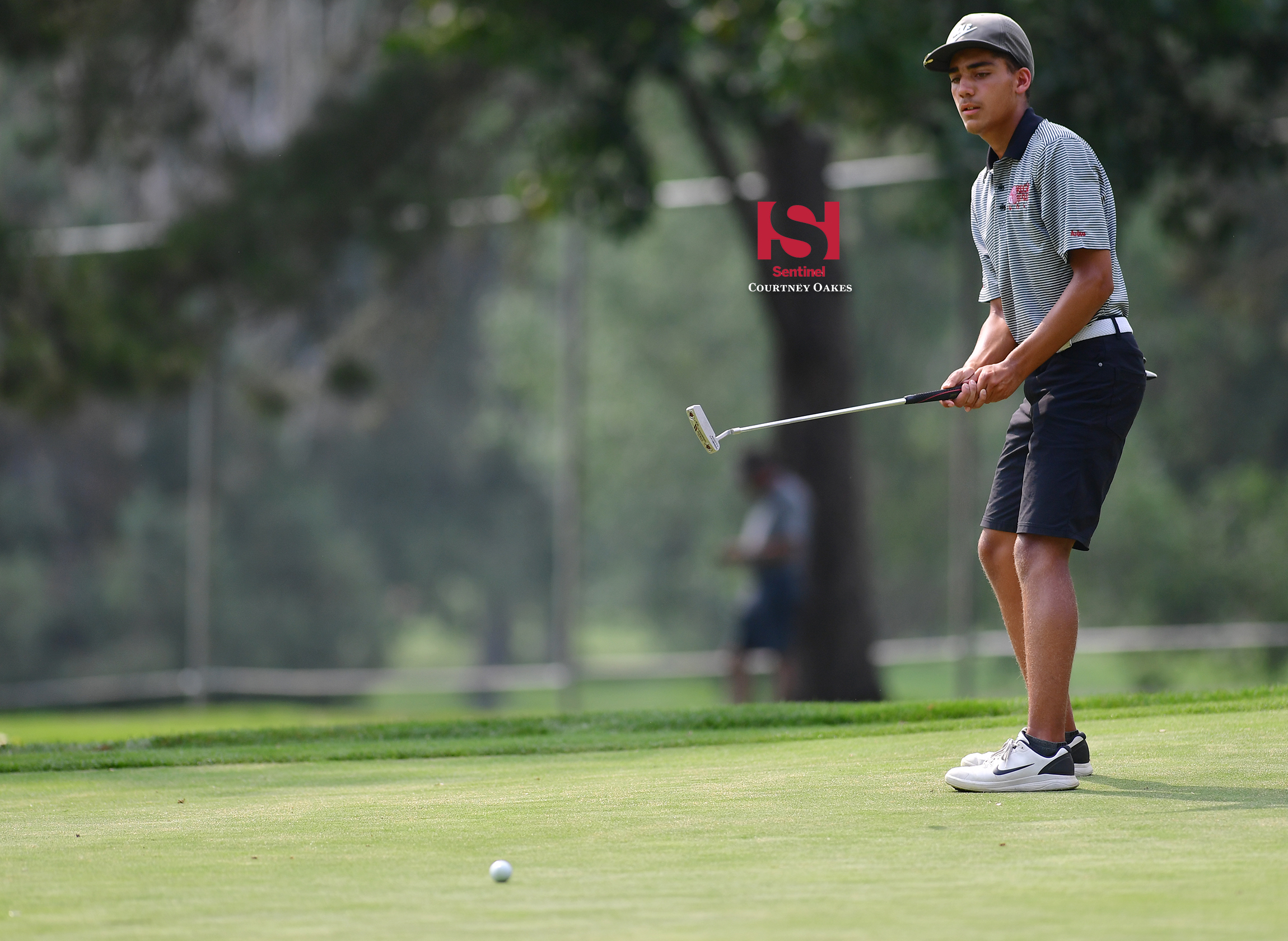 AURORA | The first Continental League boys golf tournament of the season happened later than expected, but Regis Jesuit took advantage of the first chance to test itself against league competition.
After the opening tournament of the season scheduled to be played at Broken Tee G.C. got canceled, some of coach Craig Rogers' Raiders got into the swing of the season the previous day at two tournaments, while league competition started Tuesday at Meadow Hills G.C.
Regis Jesuit's deep and talented class of freshman showed itself early as a pair of first-year players led its individual results, with Ben Sander shooting a 4-over-par 70 to finish in a tie for eighth with Roland Thornton two strokes behind that tied him for 12th place.
Juniors Cole Dewey and Eli Handler each shot 77 to tied for 14th and round out the scoring for Regis Jesuit, which recorded a team score of 304, which put it third behind Rock Canyon (294) and Highlands Ranch (300).
Courtney Oakes is Sentinel Colorado Sports Editor. Reach him at [email protected] Twitter: @aurorasports. IG: Sentinel Prep Sports
2021 CONTINENTAL LEAGUE BOYS GOLF TOURNAMENT NO. 1

Aug. 10 at Meadow Hills G.C.
Team scores: 1. Rock Canyon 294; 2. Highlands Ranch 300; 3. REGIS JESUIT 304; 4. Castle View 306; 5. ThunderRidge 316; 6. Legend 317; 7. Mountain Vista 318; 8. Heritage 334; 9. Ponderosa 344; 10. Chaparral 355; Douglas County NS
Top 15 individuals (par 70): 1. Luke Cushman (Castle View) 69; T2. Zach Lipfield (Rock Canyon) 71; T2. Kyle Schumacher (Highlands Ranch) 71; 4. Dylan Everett (ThunderRidge) 72; T5. Nathan Kim (Rock Canyon) 73; T5. Charlie Tucker (Rock Canyon) 73; T5. Ryan Peragallo (Highlands Ranch) 73; T8. BEN SANDER (REGIS JESUIT) 74; T8. Hunter Glasser (Douglas County) 74; T10. Aiden Krusoe (Highlands Ranch) 75; T10. Conner Scheich (Mountain Vista) 75; T12. ROLAND THORNTON (REGIS JESUIT) 76; T12. Talen Turnbaugh (Douglas County) 76; T14. COLE DEWEY (REGIS JESUIT) 77; T14. ELI HANDLER (REGIS JESUIT) 77; T14. Mason Conrad (Rock Canyon) 77; T14. Ryan Parker (Legend) 77