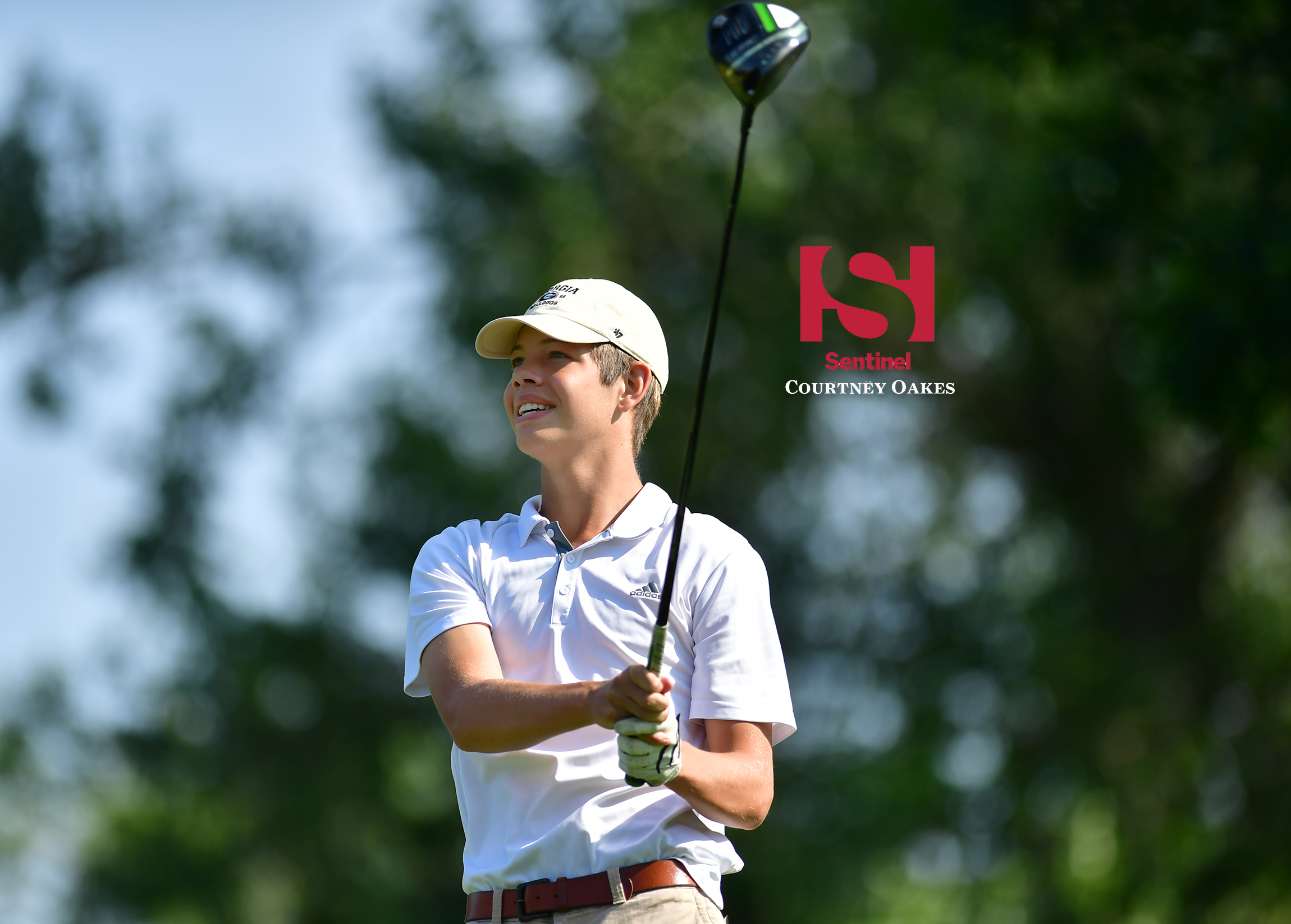 DENVER | Two teams from each Class 5A regional tournament qualify automatically for state, but three of them — including Regis Jesuit — advanced out of Tuesday's very competitive 5A Central Region tournament.
Coach Craig Rogers' team was just a shade behind the three teams battling for the top two spots as they finished in a tie for fourth, but all four Raiders who played — seniors Cole Dewey, Eli Handler and Jake Irvine and sophomore Roland Thornton — shot well enough to earn their way into the individual group headed to state.
Castle View and Cherry Creek (which won in a team playoff with Monarch) will be on the scoreboard at the Oct. 3-4 5A state tournament at Denver's City Park G.C., but so too, will be Regis Jesuit with its entire group, which includes repeat state qualifiers in Dewey, Irvine and Thornton.
Handler will go for the first time after shooting a regional round of 73 that put him in a 10th-place tie with Dewey and three others. He birdied three straight holes (Nos. 1-3) to get as low as 2-under with five holes left.
To get the same score, Dewey made four birdies in all. He returns to state after he tied for 60th last season.
Thornton (who tied for 49th at state in 2021) got himself back on course after a tough start that saw him sit at plus-4 through just five holes, but made birdies on Holes 7-8-9 to shave into that deficit and he finished with a 74 that put him 15th.
Irvine, the team's highest finisher at last season's state tournament when he finished in a tie for 16th, got another chance with a 75 that put him in a tie for 16th. He opened his round with six straight pars and had 11 of them in all along with two birdies in a three-hole stretch, while bogeys on his final two holes dropped him slightly on the leaderboard.
The Regis Jesuit players give the Aurora area a double-digit contingent headed to state as they join Eaglecrest (which qualified for as a team for the first time ever, story here) plus Cherokee Trail's Christopher O'Donnell and Brayden Forte (story here). Grandview and Rangeview play in the 5A Southern Region tournament Thursday.
Courtney Oakes is Sentinel Colorado Sports Editor. Reach him at [email protected] Twitter: @aurorasports. IG: Sentinel Prep Sports
2022 CLASS 5A CENTRAL REGION BOYS GOLF TOURNAMENT

Sept. 20 at Overland Park G.C.
Team scores (top two teams qualify for state): 1. Castle View 214; T2. Cherry Creek (won in playoff) 217; T2. Monarch 217; T4. REGIS JESUIT 220; T4. Columbine 220; 6. Fort Collins 226; 7. Denver East 227; 8. Brighton 230; 9. Chaparral 251; 10. SMOKY HILL 271; 11. Rampart 285; 12. Mountain Range 287
Top 15 individuals (par 72): 1. Matai Naquica (Columbine) 69; T2. Luke Cushman (Castle View) 70; T2. Talan Gover (Monarch) 70; T4. Alex Lest (Columbine) 72; T4. Caleb Michaels (Monarch) 72; T4. Charlie Flaxbeard (Cherry Creek) 72; T4. Gavin Amella (Castle View) 72; T4. Kade Bracken (Castle View) 72; T4. Pratham Parmar (Cherry Creek) 72; T10. COLE DEWEY (REGIS JESUIT) 73; T10. ELI HANDLER (REGIS JESUIT) 73; T10. Andre Dumonteil (Cherry Creek) 73; T10. Coby Puzio (Brighton) 73; T10. Wyatt Isgrig (Cherry Creek) 73; 15. ROLAND THORNTON (REGIS JESUIT) 74
Other Regis Jesuit result: T16. Jake Irvine 75. Smoky Hill results: 35. Charles Newton 86; 36. Hudson Roth 88; T41. Kale Sedillo 97