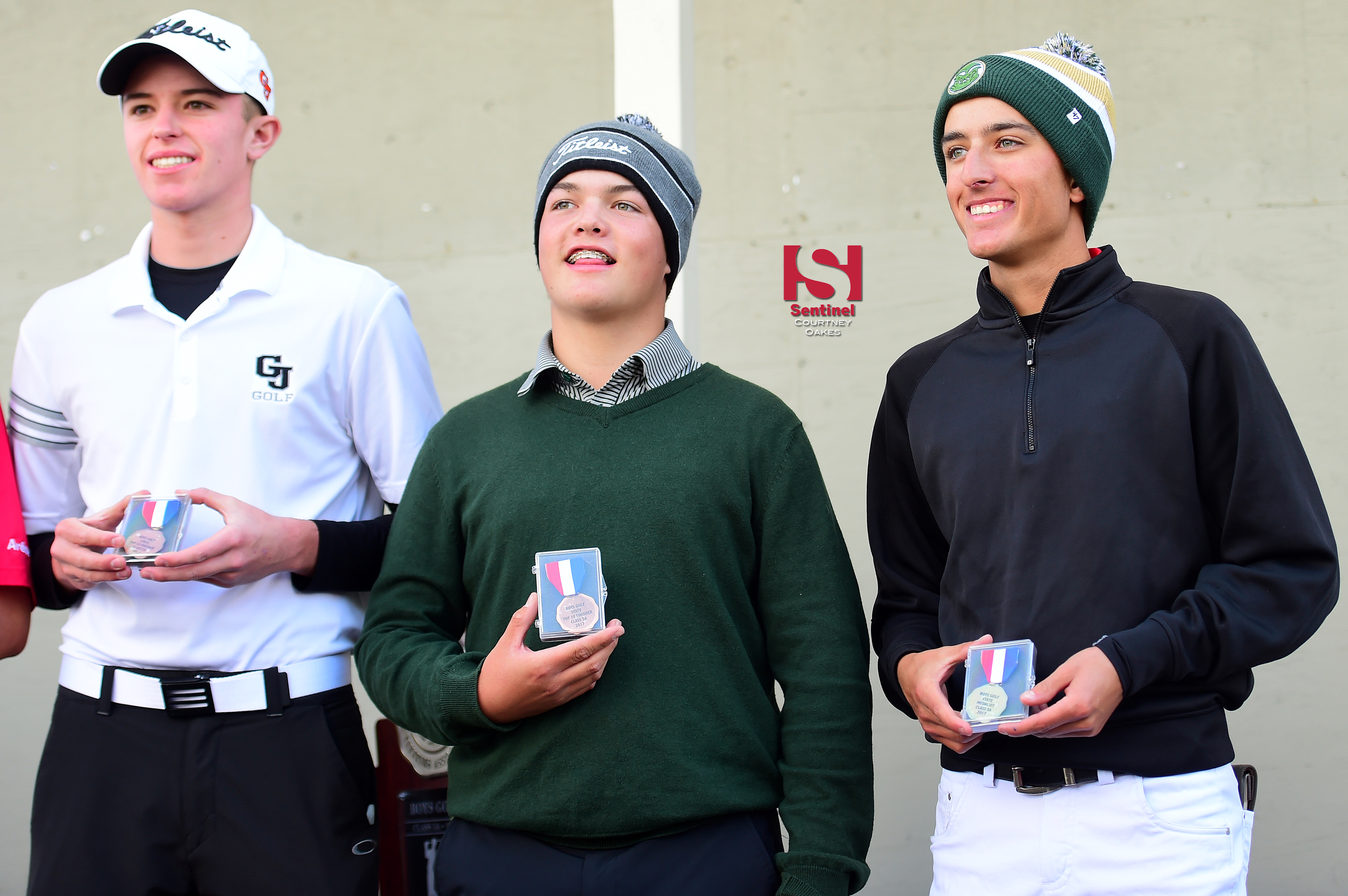 ANACONDA, MONTANA | Half of the first Colorado team to win the Junior America's Cup in its 46-year history came from local boys prep golf programs.
Eaglecrest graduate Davis Bryant and Regis Jesuit grad Cal McCoy contributed heavily as at of a foursome from Colorado that outlasted 17 other teams from 11 other states, plus Mexico and Canada, over three days of play that wrapped up Thursday at the Fairmount Hot Springs Resort Golf Course.
Virtually the same team finished fourth in the JAC tournament last season, but took a significant step forward thanks to the play of Bryant, McCoy, Broomfield's Walker Franklin and overall tournament champion Dillon Stewart of Fort Collins.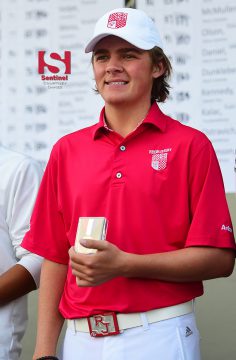 Led by Stewart's blistering 16-under-par over 54 holes, Team Colorado won the tournament by a single stroke over Mexico No. 1 and three over Utah. The Colorado group overcame a three-stroke deficit going into the final round thanks to Stewart's 68, McCoy's best round of the tournament (a 3-under 69) and Franklin's 72.
Bryant, the 2017 Class 5A state champion playing in his fourth JAC tournament and last before he heads off to Colorado State University, carded 2-under 70s in the first two rounds and finished with a 73 in the final round to tie for 17th overall. He was 49th in 2015, moved up to 21st the next year and came in ninth last season.
McCoy — part of Regis Jesuit's 5A state championship-winning team and a University of Denver signee — tied for 31st last season in his JAC debut, but made a big move this time to finish as part of a three-way tie for 14th with rounds of 71, 72 and 69.
Stewart, who finished as the 5A state runner-up to Bryant last fall and has committed to Oklahoma State, shot under par in all three of his rounds to lead the way, including a blistering 64 to help him finish two strokes in front of Mexico's Alejandro Madariaga for the individual title.
Franklin shot 73, 70 and 72 in his first JAC experience.
Courtney Oakes is Sentinel Sports Editor. Reach him at 303-750-7555 or [email protected] Twitter: @aurorasports. FB: Sentinel Prep Sports
2018 BOYS JUNIOR AMERICA'S CUP
July 24-26 at Fairmount Hot Springs Resort Golf Course
Team scores (par 216-216-216 — 648): 1. COLORADO (Dillon Stewart 64-68-68 — 200; Cal McCoy 71-72-69 — 212; Davis Bryant 70-70-73 — 213; Walker Franklin 73-70-72 — 215) 622; 2. Mexico 202-208-213 — 623; 3. Utah 207-205-213 — 625; 4. Arizona 205-213-208 — 626; T5. Southern California 213-203-216 — 632; T5. Washington 208-212-212 — 632; 7. Oregon 209-210-214 — 613; 8. Wyoming 214-207-219 — 640; 9. San Diego 212-215-215 — 642; 10. Idaho 210-222-220 — 652; 11. Mexico 2 219-216-221 — 656; 12. Montana 215-223-219 — 657; 13. Alberta 223-211-225 — 659; 14. Hawaii 223-219-222 — 664; 15. British Columbia 217-221-227 — 665; 16. Sun Country 221-221-228 — 670; 17. Northern California 224-229-221 — 674; 18. Nevada 223-223-242 — 688
Top 20 individuals (par 72-72-72 — 216): 1. DILLON STEWART (COLORADO) 64-68-68 — 200; 2. Alejandro Madariaga (Mexico 1) 68-65-69 — 202; 3. Zachary Jones (Utah) 66-63-74 — 203; 4. Nate Stember (Oregon) 67-68-71 — 206; 5. Yuki Moriyama (San Diego) 68-72-68 — 208; T6. Logan Hensley (Wyoming) 67-68-74 — 209; T6. Tommy Stephenson (Southern California) 71-68-70 — 209; T6. Tony Hendricks (Arizona) 74-70-66 — 210; T8. Tony Hendricks (Arizona) 74-70-66 — 210; T8. Gabriel Ruiz (Mexico 1) 69-70-71 — 210; T8. Drew Warford (Washington) 71-71-68 — 210; T8. Hunter Howe (Utah) 70-70-70 — 210; T8. Taehoon Song (Southern California) 69-68-73 — 210; 13. Joey Moore (Montana) 69-71-71 — 211; T14. CAL MCCOY (COLORADO) 71-72-69 — 212; T14. Blake Lorenz (Arizona) 70-74-68 — 212; T14. Oscar Maxfield (Utah) 71-72-69 — 212; T17. DAVIS BRYANT (COLORADO) 70-70-73 — 213; T17. Edwin Kuang (San Diego) 68-70-75 — 213; T17. Hayden Sayre (Arizona) 66-73-74 — 213; T17. Ben Lorenz (Arizona) 69-70-74 — 213; T17. Austin Carnese (Oregon) 70-70-73 — 213; T17. Mauricio Figueroa (Mexico 1) 65-75-73 — 213; T17. Drew Reinke (Idaho) 70-70-73 — 213
Other Colorado result: 27. Walker Franklin 73-70-72 — 215