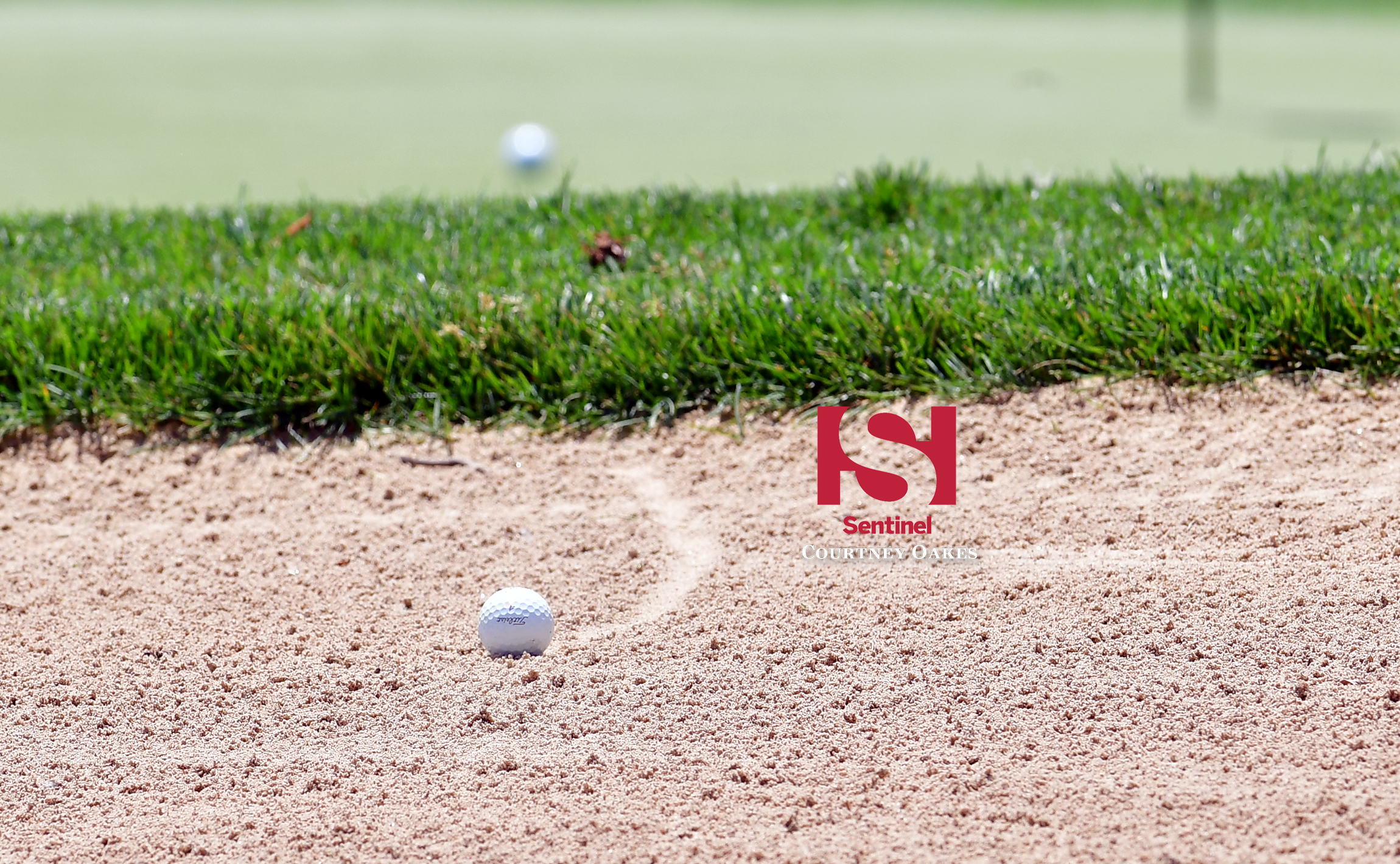 AURORA | Two Aurora boys golfers with state tournament experience posted the top scores among city competitors Thursday in the Centennial League's opening tournament.
Eaglecrest junior Andrew White — who has played in the last two Class 5A state tournaments — and Cherokee Trail senior Andrew Jang, who appeared at state as a freshman, each shot plus-5 75s at Meadow Hills Golf Course to tie for eighth place in a tournament dominated by Arapahoe.
White took a double bogey on his opening hole, but an eagle on the par-5 Hole No. 6 and added another birdie on a strong back nine to finish in a tie with Jang, who played his final 14 holes at just 1-over after going to plus-4 after just four holes.
Grandview finished with the top team result among the three Aurora teams in the competition, however, as the senior trio of Alex Chitkoksoong, Kenny VanWormer and Charles O'Donnell all made it into the top 15 for coach Kurtis Bailey's team.
Chitkoksoong and VanWormer (a three-time state qualifier) finished with 77s and O'Donnell carded a 78.
Coach Jason LeClaire's fifth-place Cherokee Trail got support for Jang from Joey Garafalo with an 83, plus 84s for Michael Grube and Hunter Peffer, while coach Stan Adams and sixth-place Eaglecrest's scoring behind White came from Preston Unrein (85), Noah Bennett (89) and Jackson Atencio (97).
Arapahoe dominated the team competition with a team score of 271 — a whopping 9-under-par — as four of the five Warriors in the field carded par or better. Junior Grant Juergens grabbed individual honors for the first league tournament with a 65.
The next Centennial League tournament is scheduled for noon Monday at South Suburban G.C.
Courtney Oakes is Sentinel Colorado Sports Editor. Reach him at [email protected] Twitter: @aurorasports. IG: Sentinel Prep Sports
2021 CENTENNIAL LEAGUE BOYS GOLF TOURNAMENT NO. 1

Aug. 12 at Meadow Hills G.C.
Team scores (par 280): 1. Arapahoe 271; 2. Cherry Creek 290; 3. Grandview 311; 4. Mullen 322; 5. Cherokee Trail 326; 6. Eaglecrest 346
Top 15 individuals (par 70): 1. Grant Juergens (Arapahoe) 65; 2. Max Zadvorny (Arapahoe) 67; 3. Charlie Flaxbeard (Cherry Creek0 68; 4. Will Kates (Arapahoe) 69; T5. Jonathan Trigg (Cherry Creek) 70; T5. Matthew Wilkinson (Arapahoe) 70; 7. Pratham Parmar (Cherry Creek) 74; T8. ANDREW JANG (CHEROKEE TRAIL) 75; T8. ANDREW WHITE (EAGLECREST) 75; T10. Ethan Karr (Mullen) 76; T10. Jackson Smith (Arapahoe) 76; T12. ALEX CHITKOKSOONG (GRANDVIEW) 77; T12. KENNY VANWORMER (GRANDVIEW) 77; T14. CHARLES O'DONNELL (GRANDVIEW) 78; T14. Joel Melun (Cherry Creek) 78; T14. Brodie Reister (Mullen) 78
Aurora team-by-team results (in order of finish)
Grandview (311): Alex Chitkoksoong 77, Kenny VanWormer 77, Charles O'Donnell 78, Lukas Beisner 79, Jordan Ulitzky 83; Cherokee Trail (326): Andrew Jang 75, Joey Garafalo 83, Michael Grube 84, Hunter Peffer 84, Christopher O'Donnell 89; Eaglecrest (346): Andrew White 75, Preston Unrein 85, Noah Bennett 89, Jackson Atencio 97, Noah Vierya 109
Other team-by-team results (in order of finish)
Arapahoe (271): Grant Juergens 65, Max Zadvorny 67, Will Kates 69, Matthew Wilkinson 70, Jackson Smith 76; Cherry Creek (290): Charlie Flaxbeard 68, Jonathan Trigg 70, Pratham Parmar 74, Joel Melun 78, Andre Dumonteil 84; Mullen (322): Ethan Karr 76, Brodie Reister 78, Ryan Brady 82, Ben Hawes 86, John Yoder 93