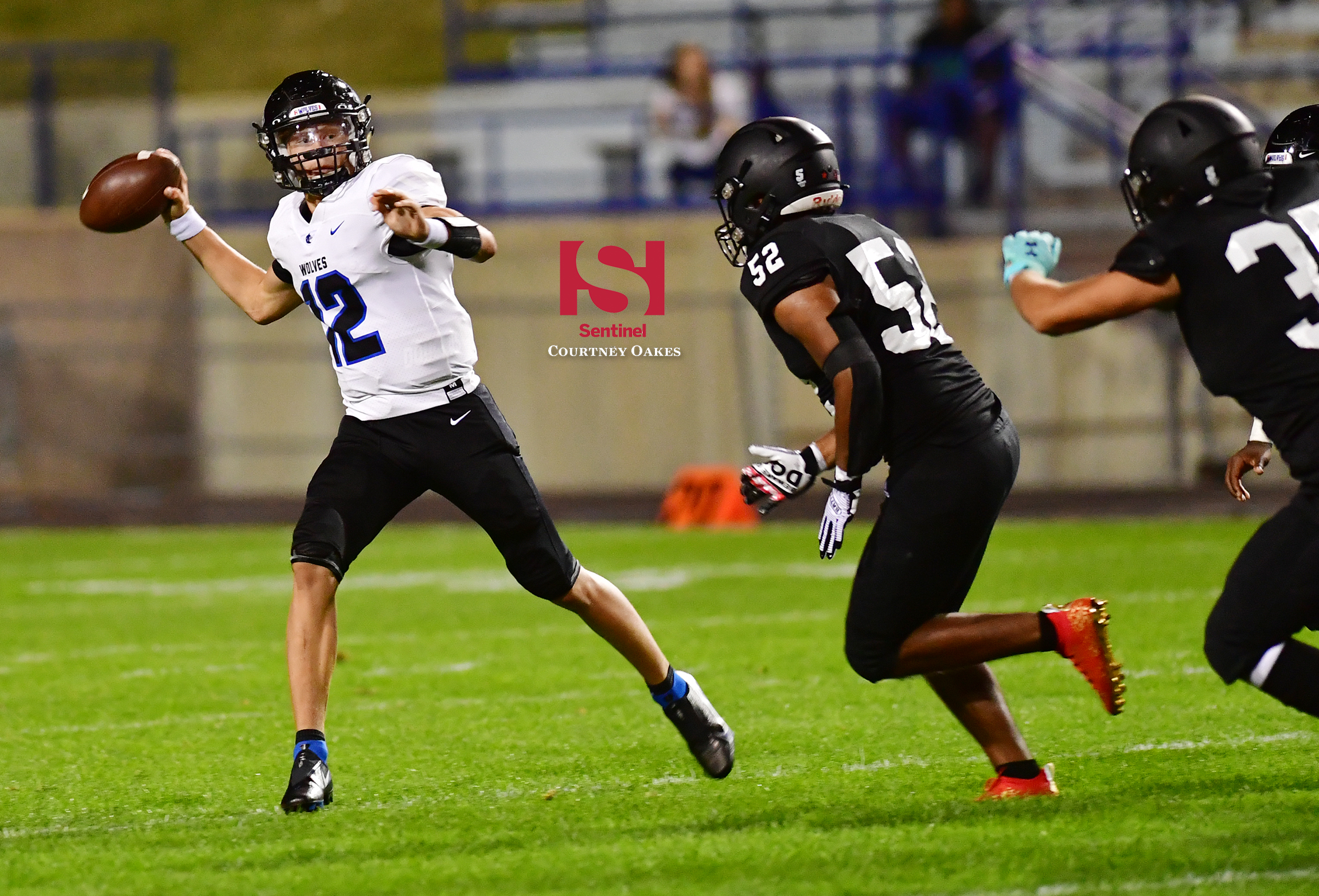 GOLDEN | Sophomore Liam Szarka rose to the occasion in his first start at quarterback for the Grandview football team, as his late sneak into the end zone provided the winning points in a wild 30-29 win over Pomona at the North Area Athletic Complex.
Szarka threw touchdown passes to Charlie Dick and Simon Kibbee — one in each half — and also used his legs to score twice, including on the Wolves' final drive when he was stacked up at the goal line, but rode the backs of his offense linemen and got a push from behind for the go-ahead score.
Senior Ben Beckman contributed a 45-yard field goal late in the first half to made it a three-point deficit at halftime and set up a wild finish that gave Tom Doherty a victory in his debut as Grandview head coach. Doherty — the former defensive coordinator at Cherry Creek — took over for John Schultz, who retired after 17 seasons with the Wolves.
Senior Malique Singleton had a clinching interception for the Grandview on the final offensive series for the Panthers.
Pomona came into the game ranked No. 7 in Class 5A in CHSAANow.com's preseason coaches poll, while Grandview held the No. 9 spot.
The Wolves next head to Shea Stadium at 7 p.m. Sept. 3 to take on Mountain Vista.
Courtney Oakes is Sentinel Colorado Sports Editor. Reach him at [email protected]: @aurorasports. IG: Sentinel Prep Sports
GRANDVIEW 30, POMONA 29
Score by quarters:
Grandview  7  10  7  6 — 30
Pomona      6  14  3  6 — 29
SCORING
First quarter
Pomona — Marcus Talbert 14 yard run (kick failed)
Grandview — Liam Szarka 16 yard run (Ben Beckman kick)
Second quarter
Pomona — Deion Maes 1 yard run (Maes kick)
Pomona — Chase Muller 32 yard pass from Alex Trujo (Maes kick)
Grandview — Simon Kibbee 5 yard pass from Szarka (Beckman kick)
Grandview — Beckman 45 yard field goal
Third quarter
Grandview — Charlie Dick 69 yard pass from Szarka (Beckman kick)
Pomona — Maes 25 yard field goal
Fourth quarter
Pomona — CJ Kaylor 1 yard run (conversion failed)
Grandview — Szarka 1 yard run (conversion failed)