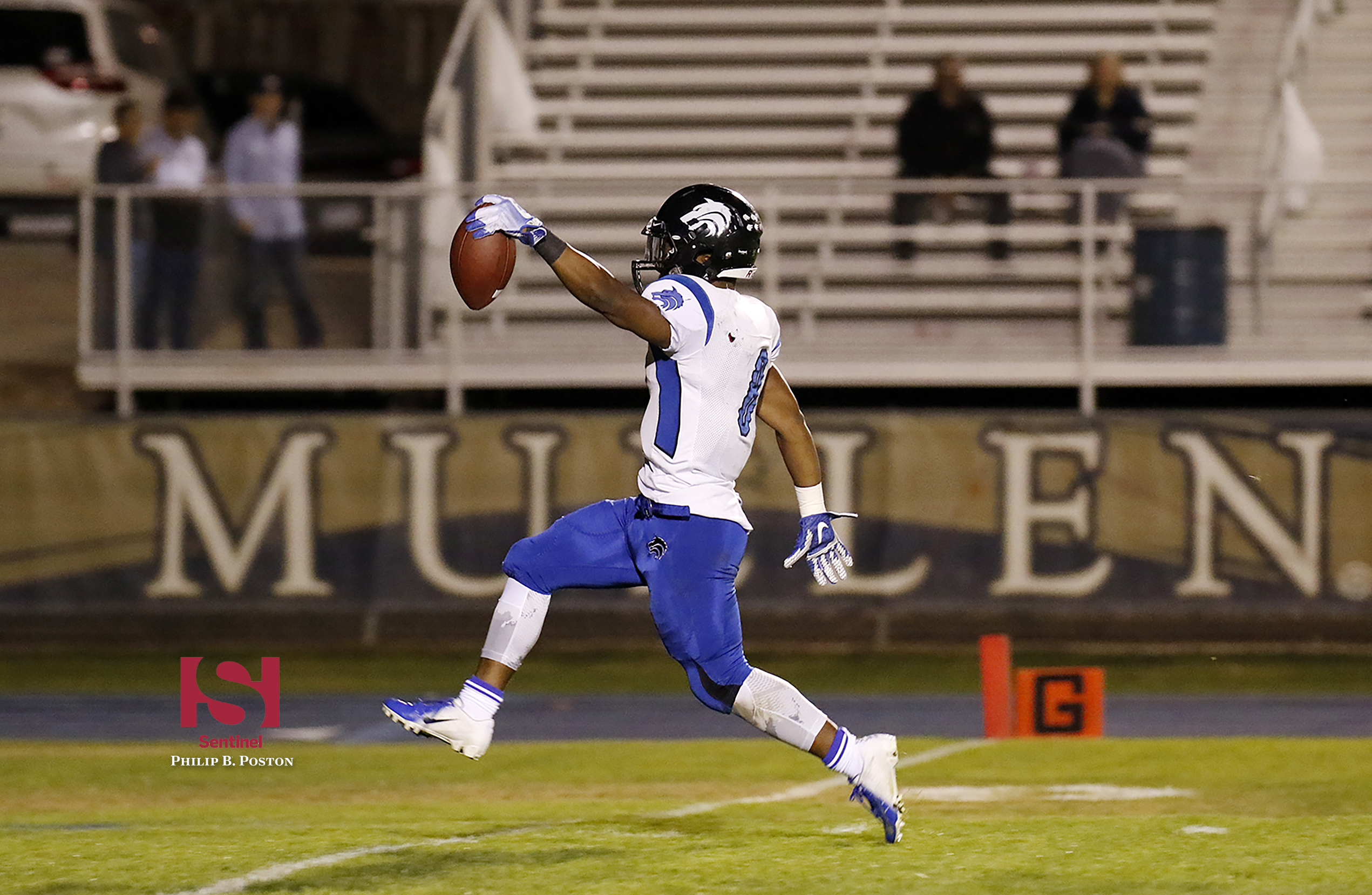 AURORA | All six Aurora football teams that went into Week 5 of the season remained that way when it was over, with the start of league play ahead.
Cherokee Trail, Eaglecrest, Grandview, Hinkley, Smoky Hill and Vista PEAK all won in a variety of manners to extend their perfect starts with a variety of big matchups between each other on the horizon.
Full Aurora Week 5 football scoreboard, here.
Courtney Oakes is Sentinel Sports Editor. Reach him at 303-750-7555 or [email protected] Twitter: @aurorasports. FB: Sentinel Prep Sports
AURORA'S WEEK 5 FOOTBALL ROUNDUP
AURORA CENTRAL: The Trojans (1-3) drew first blood against Vista PEAK on a Troy Smith touchdown run and remained within two points after three quarters before falling to the Bison 30-14 Sept. 21 at APS Stadium.
CHEROKEE TRAIL: Senior running back Malik Sparrow racked up 224 yards and five touchdowns and senior quarterback Grant Ciccarone tossed touchdown passes to Sean Roberts and Jeordon Holmes as the Cougars moved to 5-0 with a 49-28 win over Lakewood Sept. 22 at Legacy Stadium.
EAGLECREST: The Raptors finished a third straight unbeaten non-league schedule, as they improved to 5-0 with a 50-14 Homecoming win over previously unbeaten Arvada West Sept. 21 at Legacy Stadium, a victory fueled by three rushing touchdowns from Dylan James and two from Isaiah Emecheta. Eaglecrest has now won 26 straight regular season games dating back to the end of the 2015 season.
GATEWAY: The Olys (0-4) had their bye week with a Sept. 27 home contest against Monarch up next.
GRANDVIEW: The Wolves steamrolled former Centennial League rival Mullen 56-3 on the road Sept. 21 to get to 5-0, as they scored twice defensively (on interception returns from Jack Rogers and Ty Hussey) and got a combined 223 yards and four touchdowns rushing from Noah Schmidt and Jordan Billingsley.
HINKLEY: The Thunderbirds rushed their way to 4-0 as they picked up 411 yards and three touchdowns on the ground — 105 and two scores from quarterback J.J. Lee and 146 more from Leon Parham — in a 30-14 victory at Sand Creek Sept. 21.
OVERLAND: The Trailblazers (1-4) were denied a Homecoming win Sept. 21 at Stutler Bowl by visiting Fountain-Fort Carson, which won 58-18 despite a touchdown pass and rush for Jawan Lacour and another TD tossed by Mark Thrower.
RANGEVIEW: The Raiders picked up their first win of the season with a 35-14 victory over Adams City Sept. 20 at APS Stadium, as Trey Rogers and Ethan Fray each scored twice and Osvaldo Caloca tallied defensively.
REGIS JESUIT: The Raiders (1-4) ceded a touchdown on fourth-and-goal from the 1 yard-line in the 4th quarter to visiting Horizon and couldn't catch up in a 26-22 loss Sept. 21 at Lou Kellogg Stadium, despite freshman quarterback Nicco Marchiol's rushing touchdown and passing touchdown, three interceptions from Bryce Parsons and 19 total tackles from Geno Macias.
SMOKY HILL: In the most memorable game of the week, the Buffaloes moved to 5-0 Sept. 22 with a 35-34 overtime win against the Far Northeast Warriors at Stutler Bowl, with the winning score and two-point conversion coming from junior Obie Sanni (275 yards, 4 toucdowns) following a 20-minute blackout at the stadium. Recap & box score
VISTA PEAK: The Bison weathered a challenge from Aurora Central Sept. 21 at APS Stadium, but fourth-quarter touchdowns by Gene Sledge and Ja'Derris Carr (on a pass from Victor Owens) secured a 30-14 win and the Bison's first-ever 4-0 start.