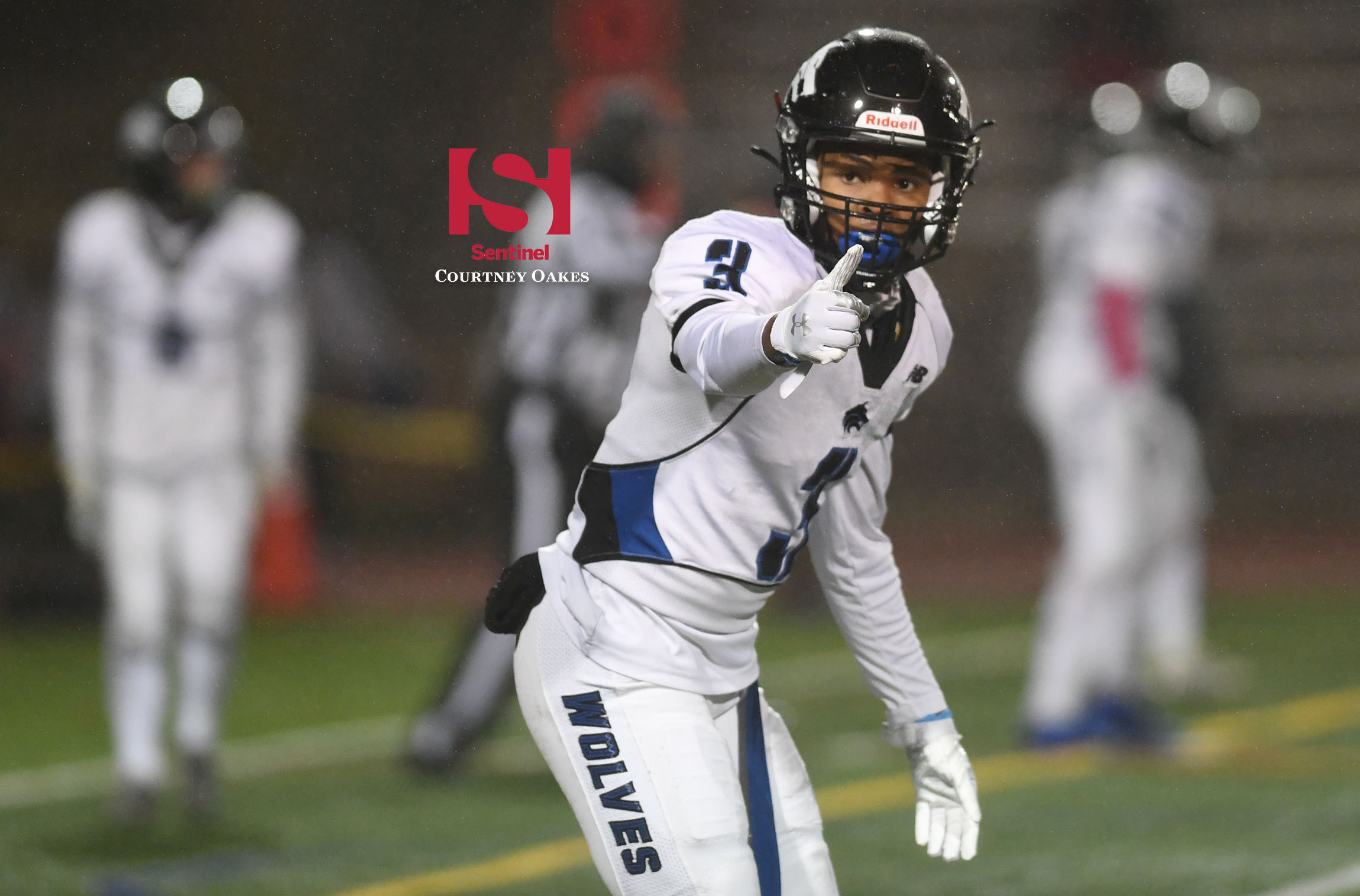 AURORA | A primer for the four football games involving Aurora teams scheduled to be played on Friday, Oct. 30, 2020:
Courtney Oakes is Sentinel Colorado Sports Editor. Reach him at 303-750-7555 or [email protected] Twitter: @aurorasports. IG: Sentinel Prep Sports
REGIS JESUIT (2-1) VS. DOUGLAS COUNTY (1-0)
6 p.m., Douglas County Stadium
Regis Jesuit suffered a very rare loss to a league opponent last week (a 31-7 defeat at the hands of Legend), but gets a chance to get back on track in South League play with a road matchup against Douglas County, which has played just one game this season. Coach Danny Filleman's Raiders committed four turnovers (three of them fumbles) in the loss to the Titans, though they generated three takeaways of their own (interceptions by senior Charlie Doubet and junior Dallas Macias and a fumble recovery by junior Zavier Carroll). Senior running back David Dody's short touchdown run — his fifth of the season — provided the only points of the game for Regis Jesuit, which had averaged 38 points in its first two games. The Raiders have rushed for eight touchdowns and scored three in the air, two thrown by sophomore quarterback Exander Carroll. Douglas County missed a game because of its own COVID-19 quarantine and another when an opponent had to go into quarantine, but made its debut with a 27-24 road win against Doherty in Week 3. Junior running back Tyler Stonebraker accounted for all three touchdowns (plus 195 yards rushing) for the Huskies, while senior placekicker Connor Mantelli finished 2-for-3 in field goals. Stream link, here
OVERLAND (0-3) VS. CHERRY CREEK (3-0)
7 p.m., Stutler Bowl
Coach Kyle Reese — still looking for his first win after taking over at Overland — has a tough task to try to get one in a Centennial League matchup with an undefeated Cherry Creek team with which he won a Class 5A state championship last season as an assistant coach. What has worked so far for the Trailblazers is the connection between senior quarterback Kai Ilela and exciting sophomore wide receiver Ismael Cisse, as the trio has hooked up for a touchdown pass in all three games so far. Christopher Linzy's 71-yard touchdown run on the final play of regulation in a 55-13 Week 3 loss to Eaglecrest was the first rushing score of the season for Overland, which has averaged just over 11 points per game. Cherry Creek, meanwhile, has scored at least 35 points in each of its three games and allowed just 21 points in 12 quarters of play. Senior quarterback Julian Hammond has 13 touchdown passes, including five apiece to seniors Gunner Helm and Chase Penry. Stream link, here.
EAGLECREST (3-0) VS. ARAPAHOE (2-1)
7 p.m., Littleton Public Schools Stadium
Eaglecrest, the lone remaining Aurora-area team that is still undefeated, comes into its Centennial League road matchup with Arapahoe as the highest-scoring team in 5A with 160 points distributed among victories against Cherokee Trail, Grandview and Overland. Coach Shawn Marsh's team has managed to overcome some struggles on special teams, turnovers and some opening half difficulties defensively with simply an overwhelming amount of firepower. Senior running back JP Luketu has picked up just a shade under 400 yards in three games thus far and scored a whopping 10 touchdowns to lead local players, while senior quarterback Khalil Howard has made use of his weapons (the senior trio of Langston Williams, Seyi Oladipo and Ty Robinson each have more than 151 yards receiving and all have caught at least one touchdown pass, led by Robinson with three). The Raptors' defense has been better in the second half of all three contests and scored twice last week on a fumble return by Mohammed Zurigat and a Williams pick-six. Arapahoe has won two straight after an opening loss to Grandview, topping Overland and Horizon in non-league play. Ezekiel Pierce rushed for two touchdowns for the Warriors in Week 3. Stream link, here
SMOKY HILL (1-2) VS. GRANDVIEW (1-2)
7 p.m., Legacy Stadium
Both Smoky Hill and Grandview are in need of victories in Centennial League play, as both coming into the game off defeats in games played at Stutler Bowl – the Buffaloes to Cherokee Trail (35-21) and the Wolves (37-0) to Cherry Creek. Coach Tom Thenell's Smoky Hill team didn't drop a regular season game in the previous two seasons, but now have two as it has fallen to Cherokee Trail as well as Cherry Creek in Week 1, while coach John Schultz's Grandview team is also in an unusual position at 1-2 for the first time since 2012. Senior quarterback Leslie Richardson III has thrown at least two touchdown passes in all three games for Smoky Hill — highlighted by a six-TD effort in Week 2 against Poudre — and senior Alec Pinkowski and junior Anthony Harris Jr. (who missed last week) have four touchdown receptions apiece. Defensively, senior Kamari Lewis-Stallworth has two interceptions and returned a fumble for a touchdown, while the return of senior safety Micah Williams — who missed last season — has been a boost to the Buffaloes. Grandview suffered through its first shutout in a span of 80 games against Cherry Creek and its outstanding defense, which limited the Wolves to just 78 yards of total offense and forced four turnovers. Junior running back Moosah Alsaffar gained a season-low 40 yards rushing against the Bruins, but has 270 for the season with three touchdowns, while senior quarterback Jacob Burr will try to improve on a 2 touchdown to 4 interception ratio. Defensively, junior Kahden Rullo has four interceptions and junior Malique Singleton has two — each had one in the red zone a week ago — and Grandview has 12 takeaways. Stream link, here