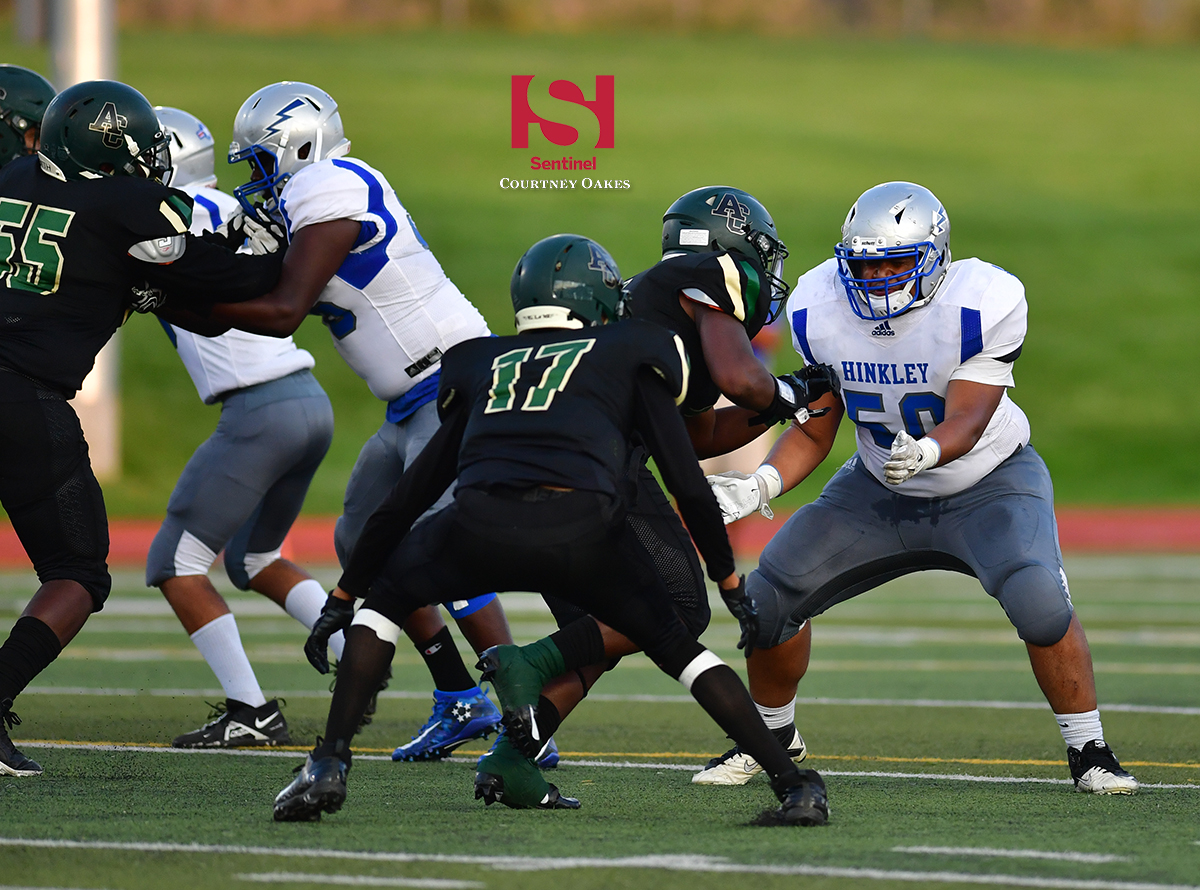 AURORA | A breakdown of the 2022 season schedule for the Hinkley football team:
Courtney Oakes is Sentinel Colorado Sports Editor. Reach him at [email protected] Twitter: @aurorasports. IG: Sentinel Prep Sports
HINKLEY: With the tragic death of T.C. Newland just before the new year (story, here), Hinkley seeks to gain traction with a new head coach in Dennis York, a veteran assistant who has made many stops around Aurora. The Thunderbirds almost an entirely new group of opponents with the exception a Week 2 matchup with Aurora Public Schools rival Aurora Central in a game scheduled for Sept. 1 at APS Stadium. Hinkley has two other district opponents on the slate with back-to-back games against Gateway (Oct. 14) and Vista PEAK (Oct. 20) in a pair of non-league contests. The Thunderbirds enter play in the new 4A League 8 and face their first league foe on Sept. 17 when they play host to Centaurus. Last season: Hinkley's 2022 opponents combined for a 40-60 record in 2021.
Hinkley schedule — Home games all caps (played at Aurora Public Schools Stadium unless otherwise noted): Thursday, Aug. 25 — vs. George Washington at All-City Stadium, TBA; Thursday, Sept. 1 — AURORA CENTRAL, 6:30 p.m.; Friday, Sept. 9 — ADAMS CITY, 6:30 p.m.; Saturday, Sept. 17 — CENTAURUS, 6:30 p.m.; Saturday, Sept. 24 — at Liberty, 1 p.m.; Friday, Sept. 30 — THORNTON, 6:30 p.m.; Friday, Oct. 7 — at Widefield, 7 p.m.; Friday, Oct. 14 — GATEWAY, 6:30 p.m.; Thursday, Oct. 20 — vs. Vista PEAK at APS Stadium, 6:30 p.m.; Friday, Oct. 28 — vs. Palmer at Garry Berry Stadium, 3:30 p.m.