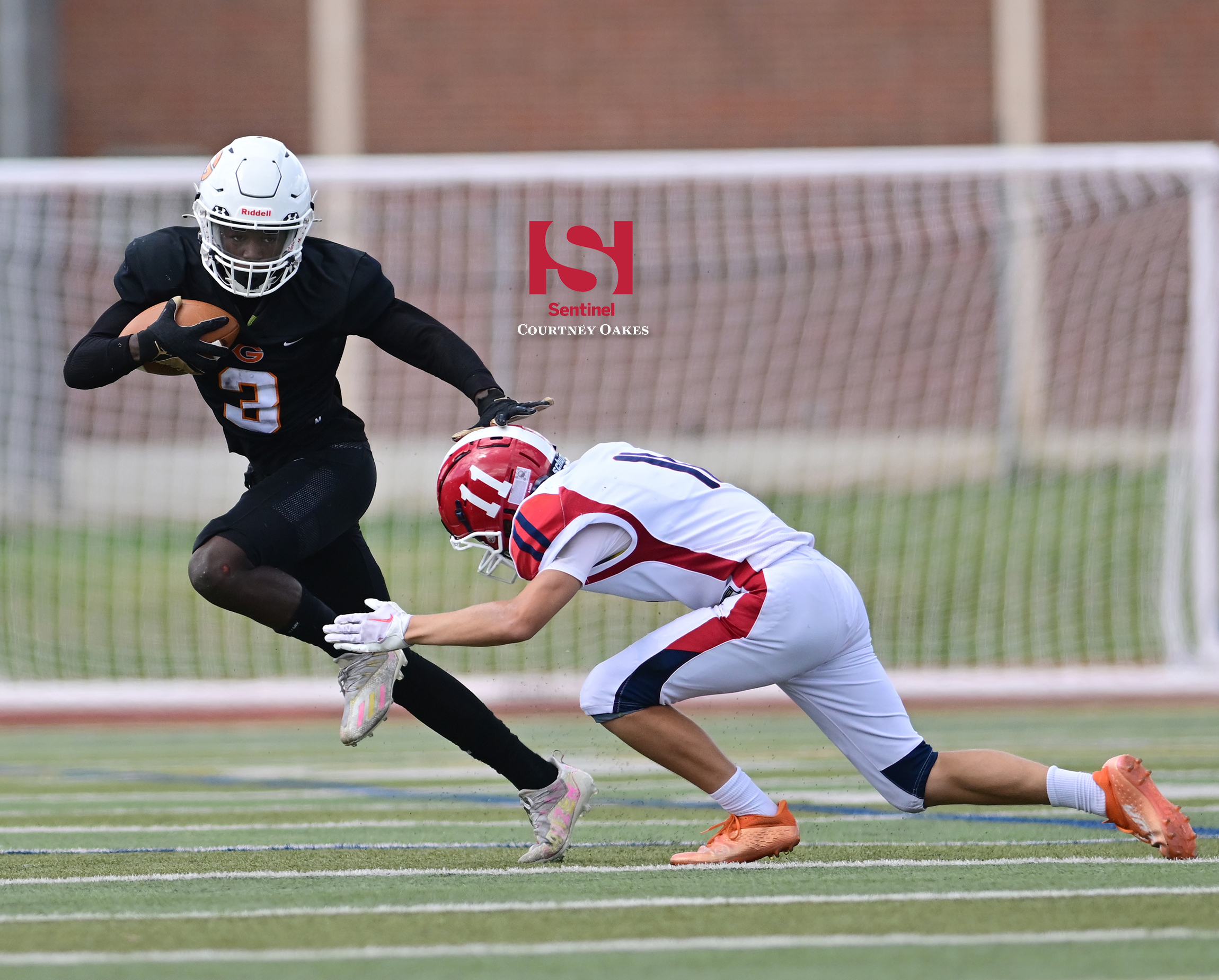 Eaglecrest — which won just one game last season — extended its winning streak to four games to open the new season as it continued to better its city-best record in Week 4 of the prep football season.
Aurora teams finished 4-5 (with the Aurora Central-Rangeview game not completed as it was suspended in the fourth quarter) and one of those victories again went to the Raptors, who played their first road game of the season and won it, 21-3 over Rocky Mountain, Sept. 16.
Staples of Eaglecrest success this season continued as Diego Cearns rushed for a touchdown and Peyton Taylor took a punt back for a score, while Tyson Clark connected with Xavier Waldron on a double pass for the other score for coach Mike Schmitt's Raptors.
Grandview started the week's winning ways in thrilling fashion Sept. 15 as it outlasted Fruita Monument 38-37 in an overtime slugfest at Stocker Stadium in Grand Junction. The Wolves and Wildcats traded leads for much of the game, but went into overtime after Fruita made a short field goal in the final minute of regulation.
Both teams scored touchdowns on their possessions (Donavon Vernon scored his second of the game for the Wolves), but Grandview (3-1) won it when coach Tom Doherty decided not to settle for the tying extra point. Quarterback Liam Szarka — who threw three touchdown passes earlier in the contest — ran in a two-point conversion to win it.
Cherokee Trail evened its record at 2-2 as it scored 21 straight points in the second half to finally pull away from Fort Collins for a 27-13 victory.
Back-to-back touchdowns by Noah Collins and Peyton Sommers in less than a minute span in the third quarter opened the game up and Kalib Davis sealed it with an interception return score. Eliot Ming threw touchdown passes to Noah Greer and Sommers for coach Justin Jajczyk's Cougars.
Gateway earned its way into the win column for the first time since the coronavirus precipitated spring of 2021, when it advanced to the Class 4A state championship game.
The Olys (1-2) snapped an 11-game winless skid and gave first-year coach Rico McCoy his first victory with a 41-0 defeat of Liberty Sept. 17 at APS Stadium in a game that opened play in 4A League 8.
Knyle Serrell rushed for two touchdowns — including one when he got a bad snap on a punt — and caught one and Andre Romain threw for two scores for Gateway, which also got defensive touchdowns from Ethan Brennanholtz and Brian Godinez.
Regis Jesuit saw victory slip from its grasp against resilient Ralston Valley Sept. 15, as the Mustangs scored the final 19 points of the game to erase a large Raiders lead in a 29-28 victory.
Exander Carroll hit D'Andre Barnes with a long touchdown strike and rushed for two touchdowns — the last of which gave coach Danny Filleman's Regis Jesuit team a 28-10 lead — but a bad snap on a punt, a controversial ruling of a touchdown on a pass that may have hit the ground and a failed fourth down conversion allowed Ralston Valley to rally.
Jaylen Glosson threw two touchdown passes for Vista PEAK, but coach DaVaughn Thornton Sr.'s Bison (1-3) couldn't dig out of an early hole in a 35-22 loss to Skyline Sept. 16, the same day that Jamahll Humphrey and Kai Washington had touchdowns, but it wasn't enough for coach Brandon Alconcel's Smoky Hill squad sits at 1-3 after 44-16 loss to 4A powerhouse Palmer Ridge.
Overland fell to Heritage 48-6 (putting coach Kyle Reese's team at 1-3) on Sept. 15 and Hinkley dropped a 54-0 contest to Centaurus Sept. 17. Coach Dennis York's Thunderbirds are 0-4.
Courtney Oakes is Sentinel Colorado Sports Editor. Reach him at [email protected] Twitter: @aurorasports. IG: Sentinel Prep Sports