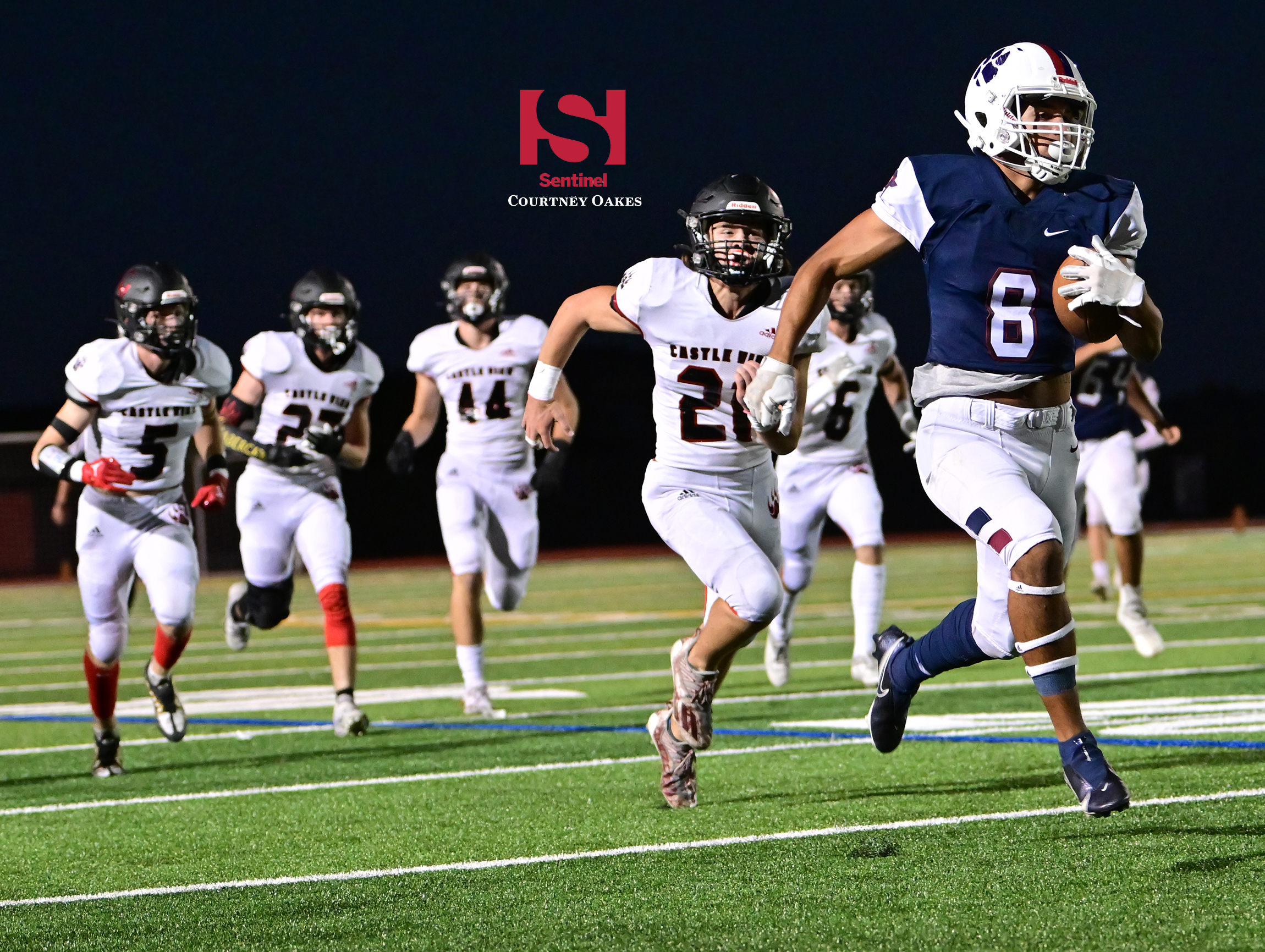 The majority of Aurora football teams completed the non-league portion of their schedules in Week 5, during which city programs finished with a combined 5-6 mark.
Eaglecrest — which earned one victory in 2021 — added a fifth win to its column in as many tries this season in the return of Mike Schmitt as head coach with a 47-14 triumph over Lakewood Sept. 22 at Jeffco Stadium. Jacob Schmitt threw three touchdown passes and Diego Cearns rushed for three touchdowns for the Raptors.
Next up for Eaglecrest is a matchup with rival Grandview, which completed a 4-1 non-league run with a 42-14 victory over Pomona Sept. 22 at Legacy Stadium. Hard-running Donavon Vernon piled up 148 yards rushing and scored three times on the ground to pace coach Tom Doherty's Wolves, while Liam Szarka connected with Xay Neto and Davion Henderson on touchdown passes.
Full results and highlights for Aurora teams in Week 5, here
Cherokee Trail upped its record to 3-2 and made a happy Homecoming for the school with a 21-14 win over Castle View Sept. 23 at Legacy Stadium. All three of the touchdowns for coach Justin Jajczyk's Cougars came via the air, as Eliot Ming toss two touchdown passes to Noah Greer and another to Peyton Sommers, while Cherokee Trail's defense held up on several occasions in the victory.
Gateway has already dipped into 4A League 8 play and is off to a 2-0 start in its new conference after a 20-0 road win at Thornton Sept. 23. Andre Romain, Amarion Lacour and De'Avante Meadows all rushed for touchdowns for coach Rico McCoy's Olys, who also had a second consecutive shutout as they evened their record at 2-2.
Overland (2-3) had a late kickoff on the Western Slope Sept. 23, but came away from a matchup with Grand Junction at Stocker Stadium with a 20-13 victory. Andre Veasley and Talil Seals-Fisher connected on two scoring passes, while Curtis Bunton IV also caught one for coach Kyle Reese's squad.
Regis Jesuit's stacked non-league schedule concluded with a matchup against top-ranked and three-time defending Class 5A state champion Cherry Creek at Stutler Bowl Sept. 22.
D'Andre Barnes returned a kickoff for a touchdown and also caught a scoring pass from Exander Carroll, but coach Danny Filleman's Raiders (2-3) couldn't slow the Bruins' offense in a 42-14 loss.
Rangeview picked up Northridge as an opponent in the middle of the week after a scheduling error almost left it with an open week. Coach Chris Dixon's Raiders traveled north Sept. 24 and dropped a 56-0 contest to the undefeated Grizzlies to drop to 2-2 overall.
In front of a large Homecoming crowd, Smoky Hill battled with Highlands Ranch Sept. 23 at Stutler Bowl, but dropped to 1-4 with a 17-8 defeat. Tyliq Bowers' touchdown run and a two-point conversion helped coach Brandon Alconcel's Buffaloes get within two points by halftime, but they were unable to score in the second half.
Coach Chris Kelly's Aurora Central team is 2-2 after a 35-23 loss to George Washington at All-City Stadium Sept. 24, the same day coach Dennis York and Hinkley (0-5) dropped a 51-0 road contest to Liberty in 4A League 8 play. Vista PEAK (1-4) scored the first 13 points in a road game at Vista Ridge Sept. 23, but coach DaVaughn Thornton Sr.'s team eventually went down 50-19.
Courtney Oakes is Sentinel Colorado Sports Editor. Reach him at [email protected] Twitter: @aurorasports. IG: Sentinel Prep Sports