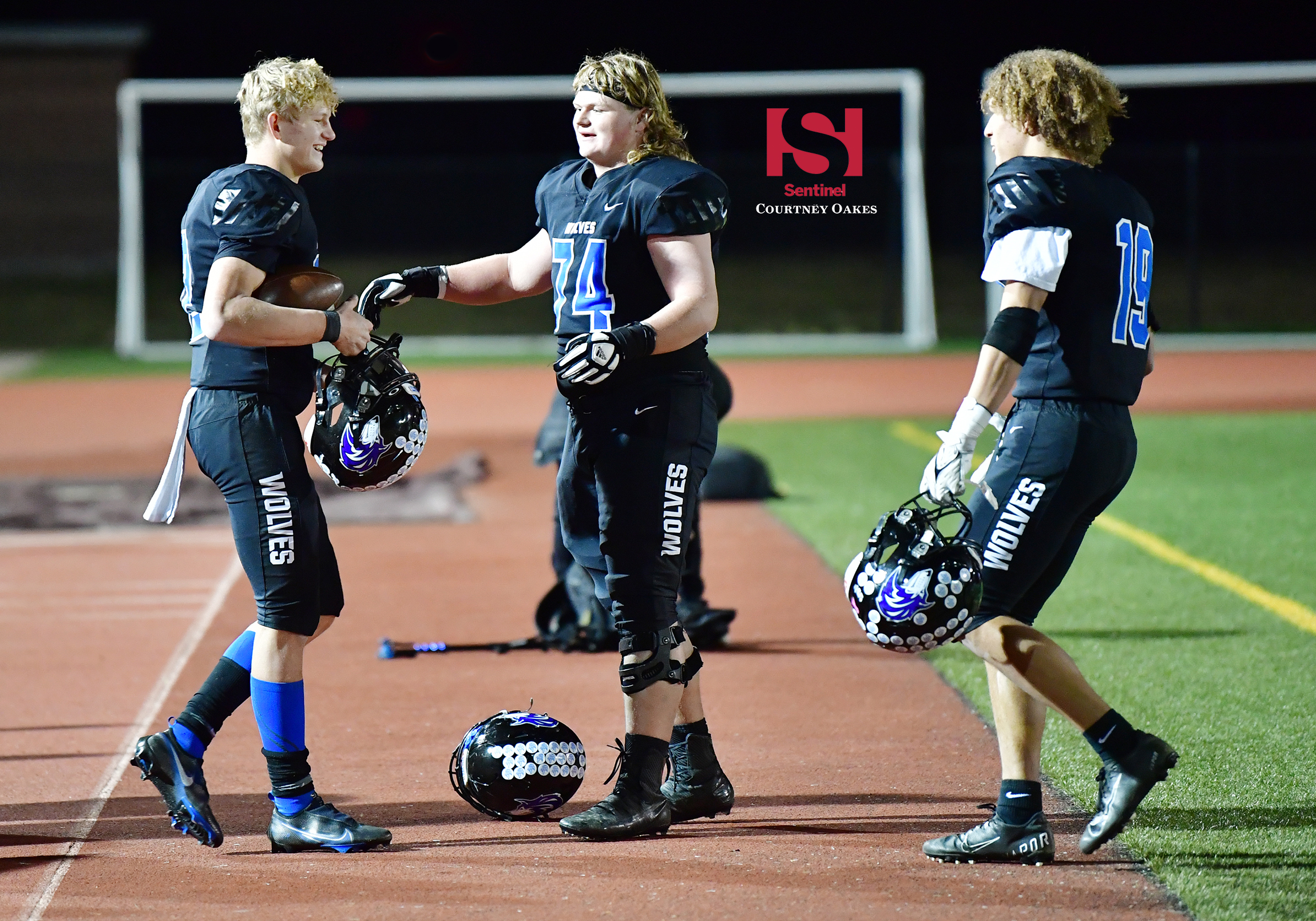 On Turkey Day, Tom Doherty doesn't watch football, he coaches it.
He did so almost every year for the past decade as defensive coordinator at Cherry Creek, where the Bruins would always use Thanksgiving as a day of preparation for a Class 5A state semifinal playoff game.
This year, Doherty gets to oversee a practice as a head coach and he gets to introduce a new group of players to the coveted tradition as his Grandview team earned the right to do it with a dramatic quarterfinal win Nov. 19 at Legacy Stadium.
"I've been fortunate enough to be around a lot of Thanksgiving practices, but it feels like this one is a little extra special," Doherty said with a grin after the Wolves' scored in the final minute and held on for a 20-16 victory over No. 5 Ralston Valley.
"It's hard to explain to people how special it is to practice on Thanksgiving," he added. "But we'll be doing it."
While most would prefer stuffing themselves with food and then finding a comfortable couch to sink into on Thanksgiving, those in prep football treat the holiday with a different type of reverence.
Practicing on Thanksgiving — at least in any time other than when the coronavirus pandemic affected the calendar — means that months of hard work and sacrifice have paid off and state championship dreams not only remain alive, but are just within reach.
The top four seeds in this year's playoffs — No. 1 Valor Christian, No. 2 Cherry Creek, No. 3 Legend and fourth-seeded Grandview — all get to bask in that.
"That's the best part, I cannot wait for it," Wolves' senior running back Moosah Alsaffar said. "To be able to practice on Thanksgiving as part of the final four is going to be so fun.
"I can't really fathom what is going on right now, but I know Thanksgiving practice is going to be great. We're so ready."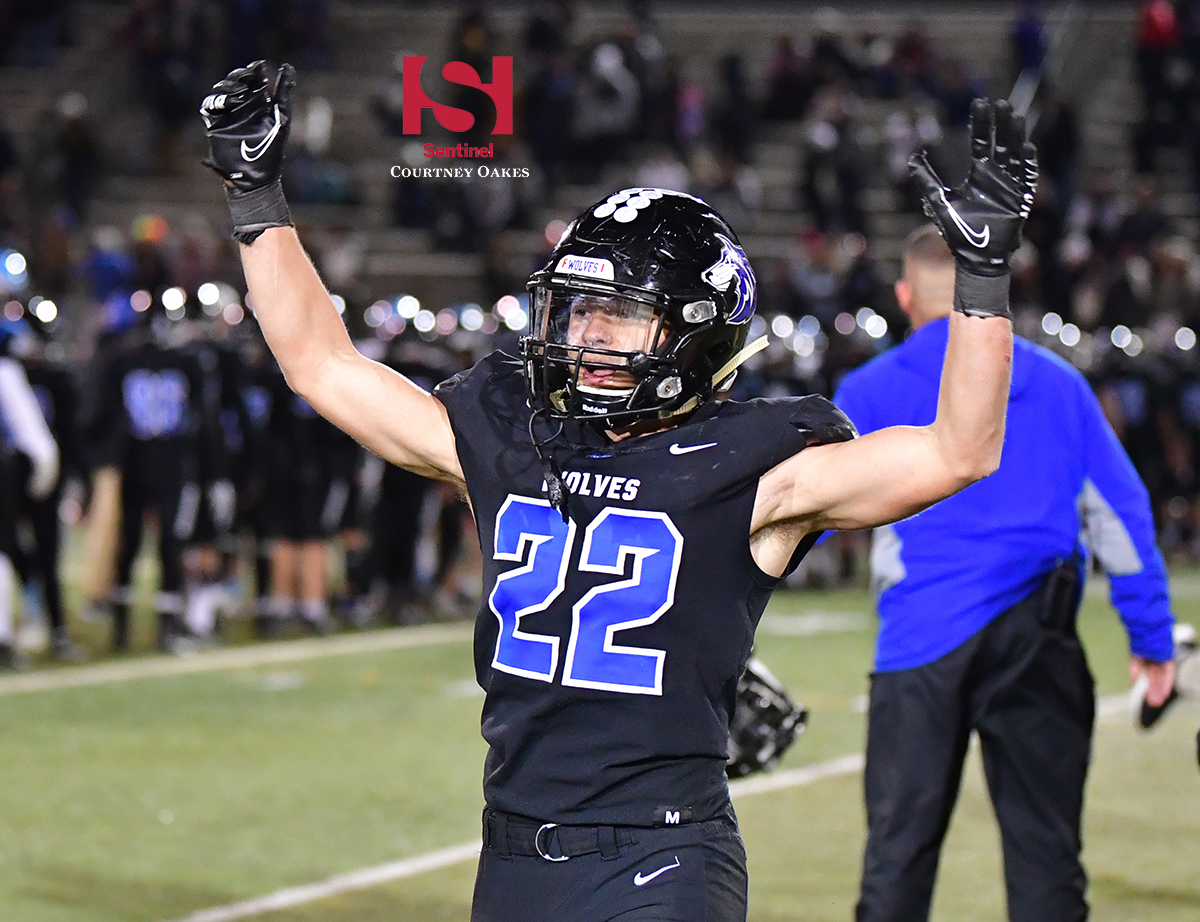 Added sophomore quarterback Liam Szarka, who was instrumental in the quarterfinal win that made the semifinals possible: "It was definitely one of our goals this year (to practice on Thanksgiving) and we're really happy to have it. It takes a team to get there."
It hasn't been that long since Grandview has been part of 5A's Final Four as former coach John Schultz led them there in 2017 and 2018, plus five other times before, including 2007, when the program won its only state championship.
The semifinal round has been difficult for the Wolves before with the only win in those previous seven tries coming in the title-winning year.
This year's task is no easier as Grandview will be preparing for a road game against undefeated Valor Christian at 1 p.m. Nov. 27, but the Wolves have something every other team would want: a chance to make it to Empower Field at Mile High to play for the state title Dec. 4.
"After this game, we're feeling pretty confident," said senior wide receiver Charlie Dick, whose touchdown stood up as the winning points in the quarterfinal win.
"This was a big win and it's making us feel like we can do anything now," he added.
Grandview has pulled off a big upset at Valor Christian before, winning 26-17 in the Eagles' home field in the quarterfinals in 2017. The Wolves have a 1-3 postseason record against Valor Christian in four meetings dating back to 2014.
To get to the semifinals, Grandview had to get past a Ralston Valley team that it lost to by 11 points in a regular season meeting.
Things didn't start well for the Wolves in the rematch, as they found themselves down 10-0 at halftime after a mistake-filled opening half that included a "bucket" of penalties as well as three turnovers, including two interceptions thrown by Szarka, who had only been intercepted five times in the previous 11 games combined.
But Szarka, the Wolves' precocious signal caller, put the difficult start behind him and rallied the team before the pivotal second half.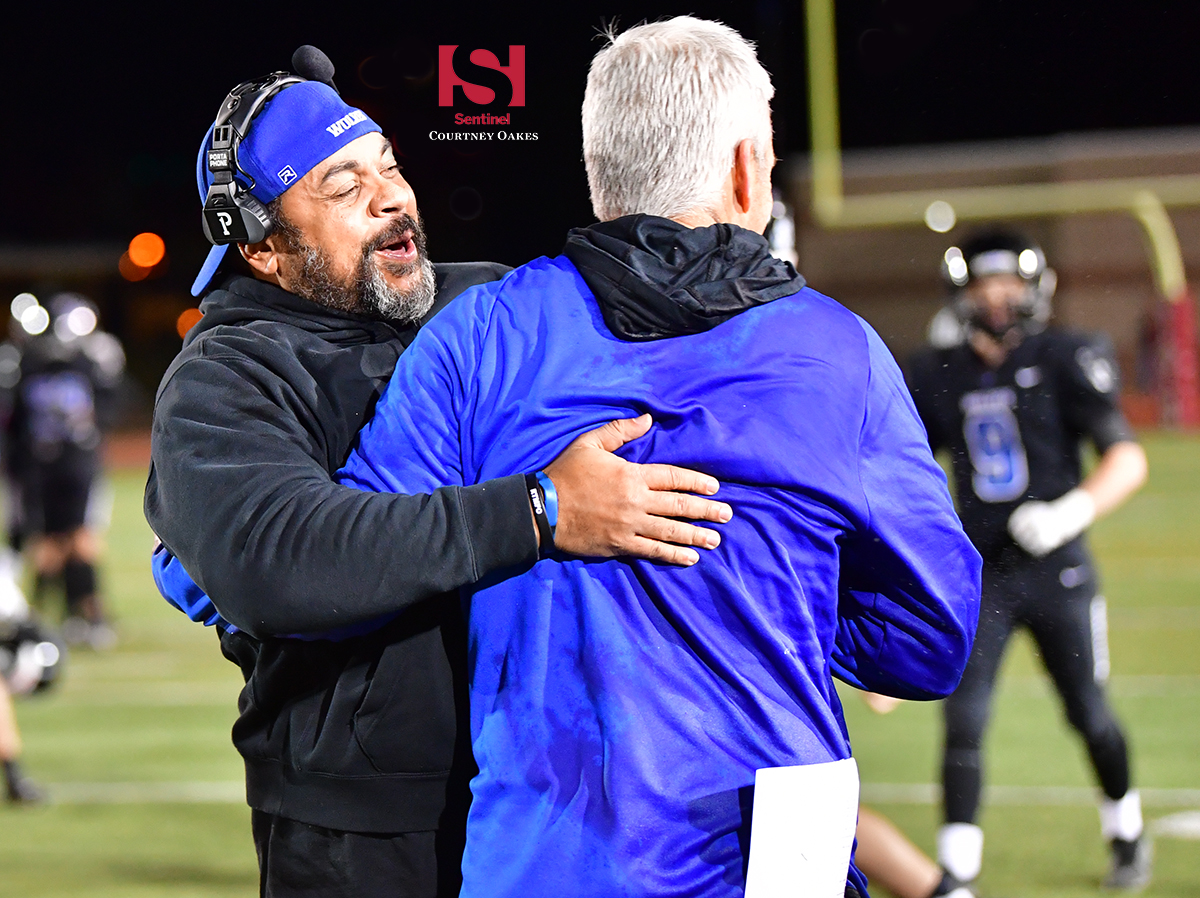 "I still can't fathom that he's a sophomore, to be honest," Alsaffar said. "You see glimpses of the sophomore in there with the two picks, but the great part about it is that he goes into halftime, he's not pouting, he's keeping his composure and picking the team up.
"He's a leader as a sophomore and you don't hear that very often. I knew he'd pull through for us because he's pulled through all season and puts the team on his back when we need it."
In the final two quarters of the biggest game of the year so far for Grandview, Szarka played mistake-free football and engineered three touchdown drives, which each culminated in passes to his potent trio of playmaking senior wide receivers in Dick, Evan Johnson and Tristan Burrus.
"In hard games, difficult things are going to happen," Szarka said matter-of-factly. "You have to pick yourself up and keep going. You can't focus on it too much."
Szarka got more chances to go to the air with the Mustangs showing a concerted effort to try to stiffle Alsaffar (who still managed to rack up 93 yards on 18 carries) and the Grandview running game.
Johnson got the Wolves on the scoreboard midway through the third quarter when he hauled in a bomb from Szarka for a 49-yard touchdown. Grandview's ensuing drive also ended in the end zone when Szarka zipped a ball in to Burrus from 19 yards out as the Wolves ended the quarter with a 13-10 lead.
Ralston Valley struck right back with what turned out to be its only scoring drive of the second half and one that was extended thanks to a roughing the passer penalty.
Marquel Collins' second touchdown of the night had the Mustangs back in the lead, though Grandview senior Malique Singleton crashed through the line and blocked the extra point to keep it a three-point game.
But without the big leg of senior place kicker Ben Beckman, the Wolves were going after seven to win, not three to tie. And they totally believed they would get it from the time they took over the ball at their own 41 with 4:34 remaining.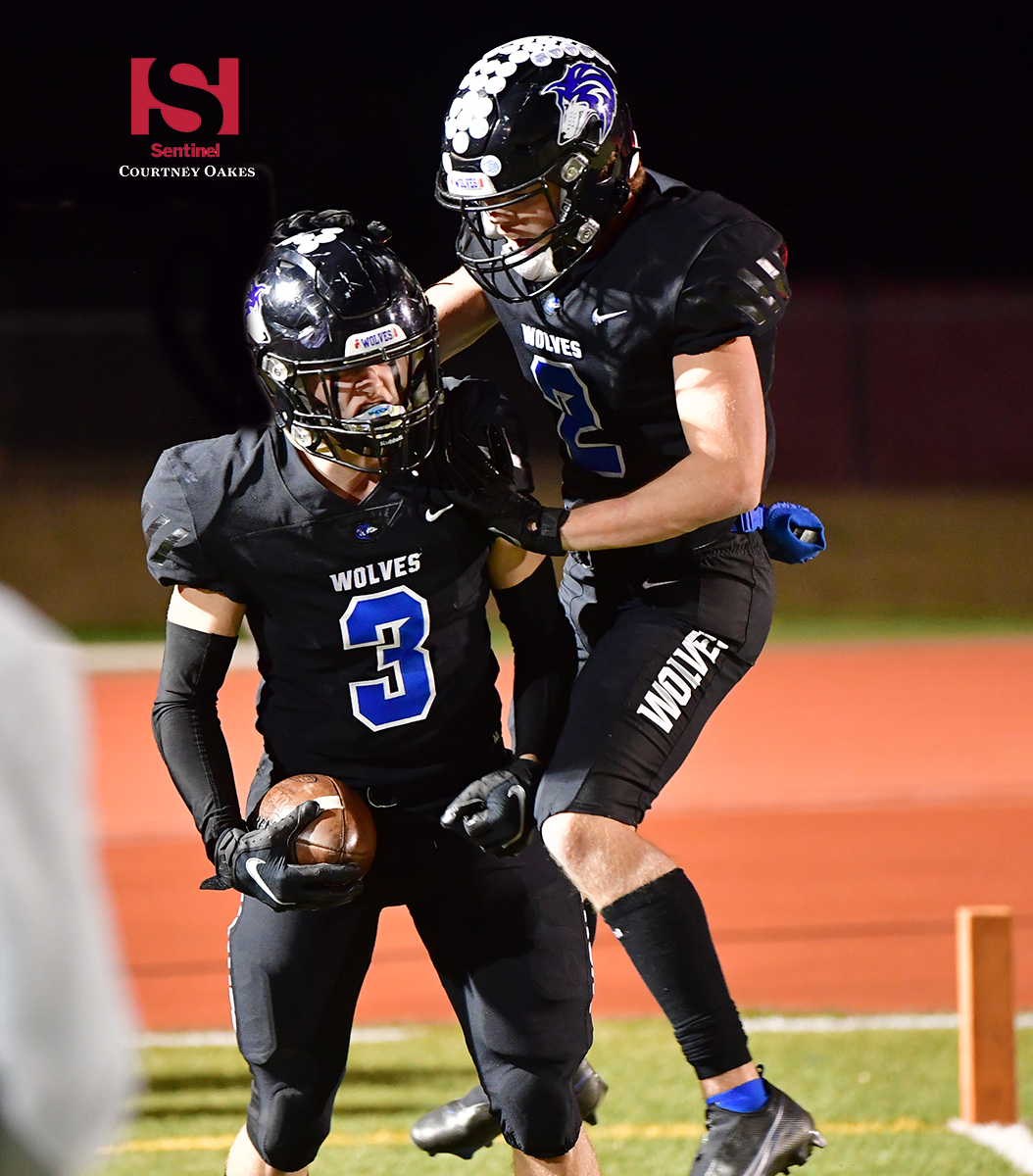 Nine plays later after a mix of runs by Alsaffar and a scramble by Szarka to pick up a first down and then some after he was hit late out of bounds, Dick ducked across the goal line after Szarka faked a give to Alsaffar, did a reverse spin away from Ralston Valley's pass rush and found him near the sideline.
"I didn't see anything else except for the end zone and I had to get there," Dick said. "I knew we were going to score on that last drive, 100%. They can't stop that."
Doherty had complete confidence as well and took great pleasure watching Szarka and the Grandview offense execute its way down the field to the score.
"I know there are great quarterbacks, but there's not a quarterback in the state I would want to have with the ball in his hand in that situation more than Liam," Doherty said. "He's savvy, he's cool and he's obviously a great player. …I'm glad he's on our side."
Szarka's 229 passing yards pushed him over 1,800 for the season and past Reece Weber (who threw for 1,786 in the 2012 season) for the most yards by a Grandview quarterback in the past decade.
Chavez made the extra point to ensure the Mustangs — who earlier got a 46-yard field goal from Steele Fredricks — would have to score a touchdown to win.
Grandview's defense held on four plays, allowing the Wolves to close it out in victory formation and set up Doherty for a celebratory ice bath.
Courtney Oakes is Sentinel Colorado Sports Editor. Reach him at [email protected] Twitter: @aurorasports. IG: Sentinel Prep Sports
GRANDVIEW FOOTBALL IN CLASS 5A SEMIFINALS
2021: vs. Valor Christian, TBD
2018: Valor Christian 31, Grandview 29
2017: Pomona 42, Grandview 20
2014: Valor Christian 14, Grandview 7
2011: Columbine 35, Grandview 7
2010: Mullen 41, Grandview 7
2007: Grandview 42, Bear Creek 14
2005: Douglas County 38, Grandview 12