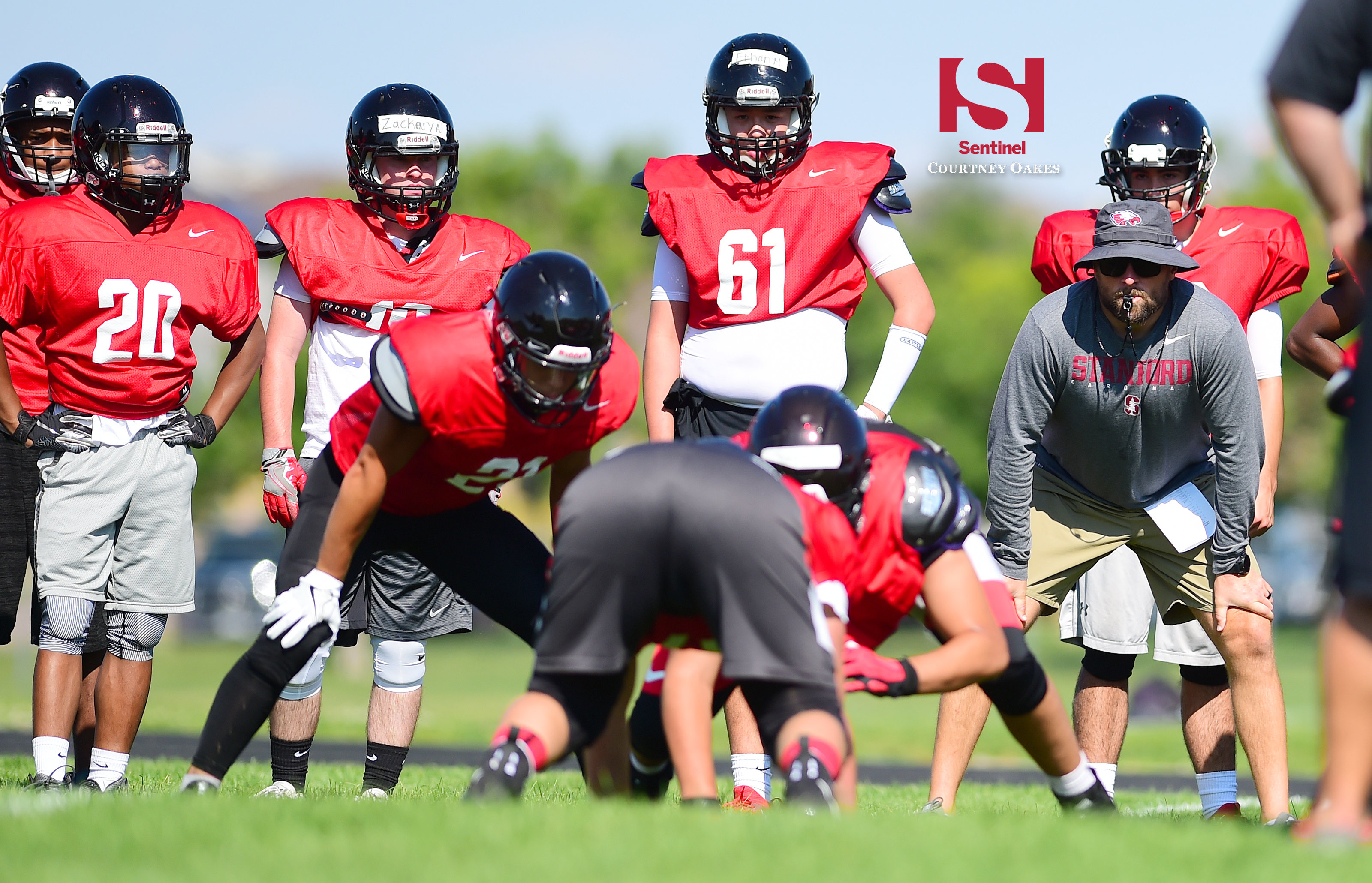 AURORA | Dustin Delaney has resigned as Eaglecrest head football coach one game into the 2018 season, a move confirmed by athletic director Vince Orlando.
Orlando told The Sentinel that the resignation came from Delaney Wednesday morning and is effective immediately. He could not elaborate on the resignation further as it is a personnel matter within the Cherry Creek School District.
Offensive coordinator Garrett Looney will assume the interim head coaching duties for the remainder of the season. The Raptors opened the year with a 49-35 victory over Highlands Ranch Aug. 24 and will be in action at 7 p.m. Friday at Fountain-Fort Carson in Week 2.
"Garrett Looney is our acting head coach moving forward," Orlando told The Sentinel. "We are excited for the direction this program will take the rest of the season. The success that we expect is still right in front of us."
Delaney came to Eaglecrest from Kansas, where he was hired to replace former coach Mike Schmitt, who moved to Pennsylvania with his family in the offseason after he guided the Raptors to last season Class 5A state championship game.
Since Delaney got the job in May, Eaglecrest had been adapting to the triple option — also known as the "flexbone offense — and used it to scored six rushing touchdowns in its victory over Highlands Ranch. The victory was the 22nd consecutive in the regular season for the Raptors, who haven't dropped a non-playoff game since Oct. 30, 2015.
Wednesday evening, Delaney took to Twitter to offer his reason for his resignation. His statement included a laundry list of problems he believes exist with the Eaglecrest practice field and lockerrooms among other things.
Delaney wrapped up his Twitter statement saying "I can no longer coach these fine young men because it is not healthy for me, for my family or for the team. I spend all day fighting things for the benefit of kids and can no longer do it. I am exhausted."
Read Delaney's full statement, here.
Previously, Delaney resigned as head football coach at Shawnee Mission East in Kansas in November of last year because of "mounting frustrations with administration of the athletic programs in the Shawnee Mission School District," according to the Shawnee Mission Post.
Courtney Oakes is Sentinel Sports Editor. Reach him at 303-750-7555 or [email protected] Twitter: @aurorasports. FB: Sentinel Prep Sports