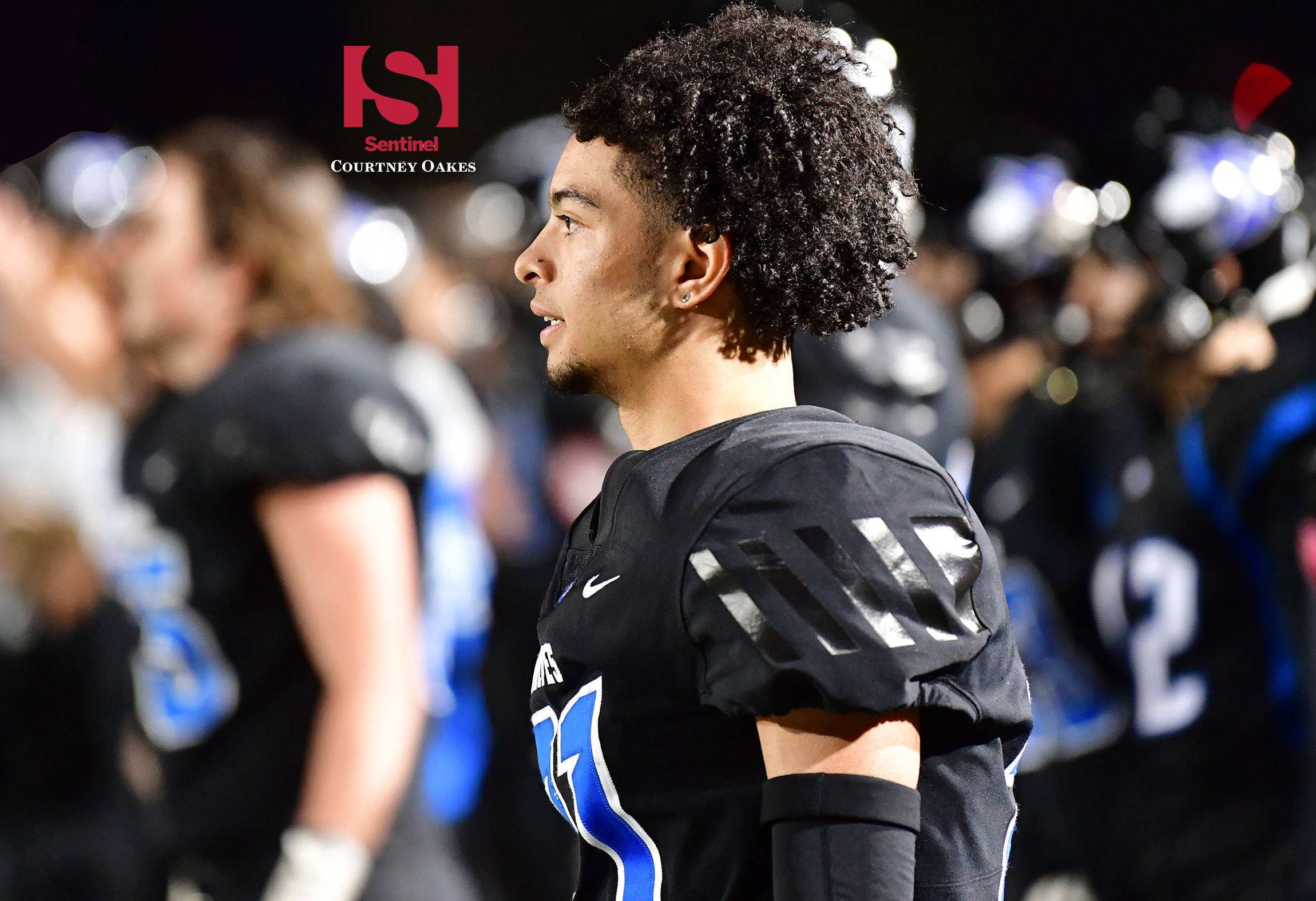 AURORA | A capsule preview of the 2021 Class 5A state football semifinal playoff contest between Grandview and Valor Christian scheduled for Nov. 27, 2021:
Courtney Oakes is Sentinel Colorado Sports Editor. Reach him at [email protected]: @aurorasports. IG: Sentinel Prep Sports
2021 CLASS 5A SEMIFINAL STATE FOOTBALL PLAYOFF GAME
No. 4 Grandview (10-2) vs. No. 1 Valor Christian (12-0)

Nov. 27, 1 p.m. at Valor Christian H.S.

BREAKDOWN: Grandview and Valor Christian have become very acquainted with each other in Class 5A postseason play in recent years, as the two power programs will meet in the playoffs for the fifth time and fourth occasion in the past six years. This will be the second time the teams meet in the semifinals, while there have been three quarterfinal matchups. The Eagles own a 3-1 advantage in the postseason series with semifinal wins in 2014 (14-7) and 2018 (31-29) as well as a 66-35 quarterfinal victory in 2016. The Wolves' lone win was a memorable one with a 28-16 road win in the 2017 quarterfinals. …Grandview's streak of qualifying for the state playoffs got snapped at 15 seasons after it missed out on last season's postseason, which was limited to just eight teams due to the coronavirus pandemic. The Wolves hadn't had a postseason victory since the quarterfinals of the 2018 playoffs until posting a first round win against Mullen this season, which they followed by defeated Ralston Valley. …Valor Christian moved up to 5A a decade ago and has made it to the state championship game seven of the previous nine seasons with five of the finals trips resulting in victories. The Eagles' last semifinal loss came in 2019 to Columbine.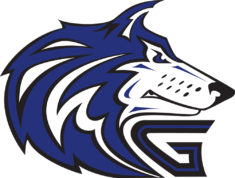 GRANDVIEW: Coach Tom Doherty took over from coaching legend John Schultz prior to the season and proceeded to lead the Wolves to an 8-2 regular season record (with the two losses coming to top-five seeds in No. 2 Cherry Creek and No. 5 Ralston Valley), followed by a first round bye in the playoffs. Grandview topped 13th-seeded Mullen in the second round and followed that up with a 20-16 quarterfinal victory over fifth-seeded Ralston Valley in a game that saw sophomore QB Liam Szarka engineer three touchdown drives in the second half, the last of which resulted in a go-ahead score from senior WR Charlie Dick with less than a minute remaining. In his first two postseason starts, Szarka has thrown for 543 yards and five touchdowns against two interceptions, while he also has a rushing touchdown. Senior WR Tristan Burrus has 222 yards and has a TD catch in both playoffs games, as has senior WR Evan Johnson, who is averaging 80-plus yards per postseason game. Senior RB Moosah Alsaffar has picked up 194 yards and two touchdowns between the team games …For the season, Grandview has averaged 15.5 points against with Doherty, Cherry Creek's former defensive coordinator, in command. Junior LB Max Kibbee is the team's tackle leader as he has cracked triple digits with 102, while senior S Malique Singleton has 94 stops in addition to his team-leading six interceptions and has a fumble recovery as well, making him accountable for nearly half of the defense's 15 forced turnovers. Singleton also blocked an extra point in the quarterfinal win over Ralston Valley. Sophomore LB Preston Emken is just off the pace with 93. Sophomore DE Nkongolo Wa-Kalonji had two sacks coming into the postseason, but has racked up three in the postseason to rank only behind brother and junior DE Mulumba Wa-Kalonji, who has taken down the quarterback eight times. Senior DL James Margerum has made 66 stops (and is tied for most tackles for losses with eight) along with three sacks. …Even as the games have tightened up in the postseason, Grandview remains averaging 30 points scored per game and has done so with great balance. Szarka has thrown for the most yards for a Grandview quarterback in the past decade, as he has thrown for 1,808 yards and 14 touchdowns against seven interceptions. Eleven of those TD passes have gone to the senior trio of WRs Johnson (who has 583 yards receiving and five touchdowns), Burrus (537, 3) and Dick (325, 3). Alsaffar missed the first three games of the season, but has racked up 949 yards through nine games and scored nine times. …Grandview has had one of the most dangerous special teams units in the state in the return game as Johnson has three punt returns for touchdowns and Burrus has also taken one back to the end zone. Senior PK Ben Beckman has made 41 of his 45 PATs and connected on 4-of-5 field goal attempts with a long of 46 yards, though he didn't kick in the quarterfinal contest.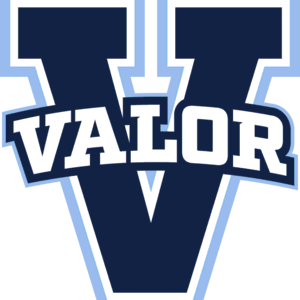 VALOR CHRISTIAN: Coach Donnie Yantis' Eagles finished 10-0 in the regular season and won the Douglas County League, which saw five of its six teams qualify for the state playoffs. The non-league portion of Valor Christian's schedule include a pair of non-league opponents in Oaks Christian (Westlake Village, Calif.) and Eastside Catholic (Sammamish, Wash.), which they defeated by a combined score of 71-7. Following a first round bye, the Eagles downed No. 16 Fort Collins 52-2 in the second round and followed that up with a gritty 17-7 win over ninth-seeded Columbine in the quarterfinals. Valor Christian scored its fewest points of the season in the win over the Rebels, but got enough to win with a heavy dose of senior RB Gavin Sawchuck, who got 40 touches and finished with 233 yards of total offense and a touchdown, while senior QB Colton Allen threw for 112 yards a touchdown. The Eagles defense limited Columbine's usually potent offense to just 157 yards and a single touchdown. …Valor Christian has piled up an average of 40 points per game and thrived on a ground game led by Sawchuk, a University of Oklahoma commitment who recently broke the school's career rushing record previously held by current NFL star Christian McCaffrey. Sawchuck has rushed for 1,750 yards on the season and is near 5,500 for his career, while he has scored 25 touchdowns. His brother, sophomore RB Gabe Sawchuck, has 724 yards rushing and 12 touchdowns as the Eagles have gained close to 3,000 yards on the ground. Allen has thrown for 1,910 yards and 20 touchdowns against just three interceptions. Senior WR Grant Simmons has been the most frequent target on a team with eight players with 117 or more receiving yards and he has seven touchdowns, while senior WR Keenan Proctor has 273 yards receiving. …Defensively, Valor Christian has yielded just 8.9 points per game and only four of its 12 opponents have scored in double figures, with ThunderRidge and Columbine (in the regular season meeting) netting a high of 21. Senior S Andrew Hale is the Eagles' leading tackler with 83 stops and is followed by senior LB Cayden Hawkins, who has 10 tackles for loss among 73 total stops. Senior DE Luke Meyer has a team-high five of Valor Christian's 18 sacks, while senior DB Mitchell Bigelow has four interceptions, which represents a quarter of the team's 16 takeaways. …On special teams, Simmons has been impactful in the return game, while junior PK Jeremy Claycamp has been a significant weapon in the kicking game as he is perfect on field goal attempts (5-for-5 with a long of 33) as well as 47-for-47 in extra points attempts.
WINNER GETS: The Grandview-Valor Christian winner advances to the 5A statechampionship game Dec. 4 at Empower Field at Mile High, where it will face the winner of the semifinal between No. 2 Cherry Creek and No. 3 Legend. The Wolves lost to the Bruins during the regular season