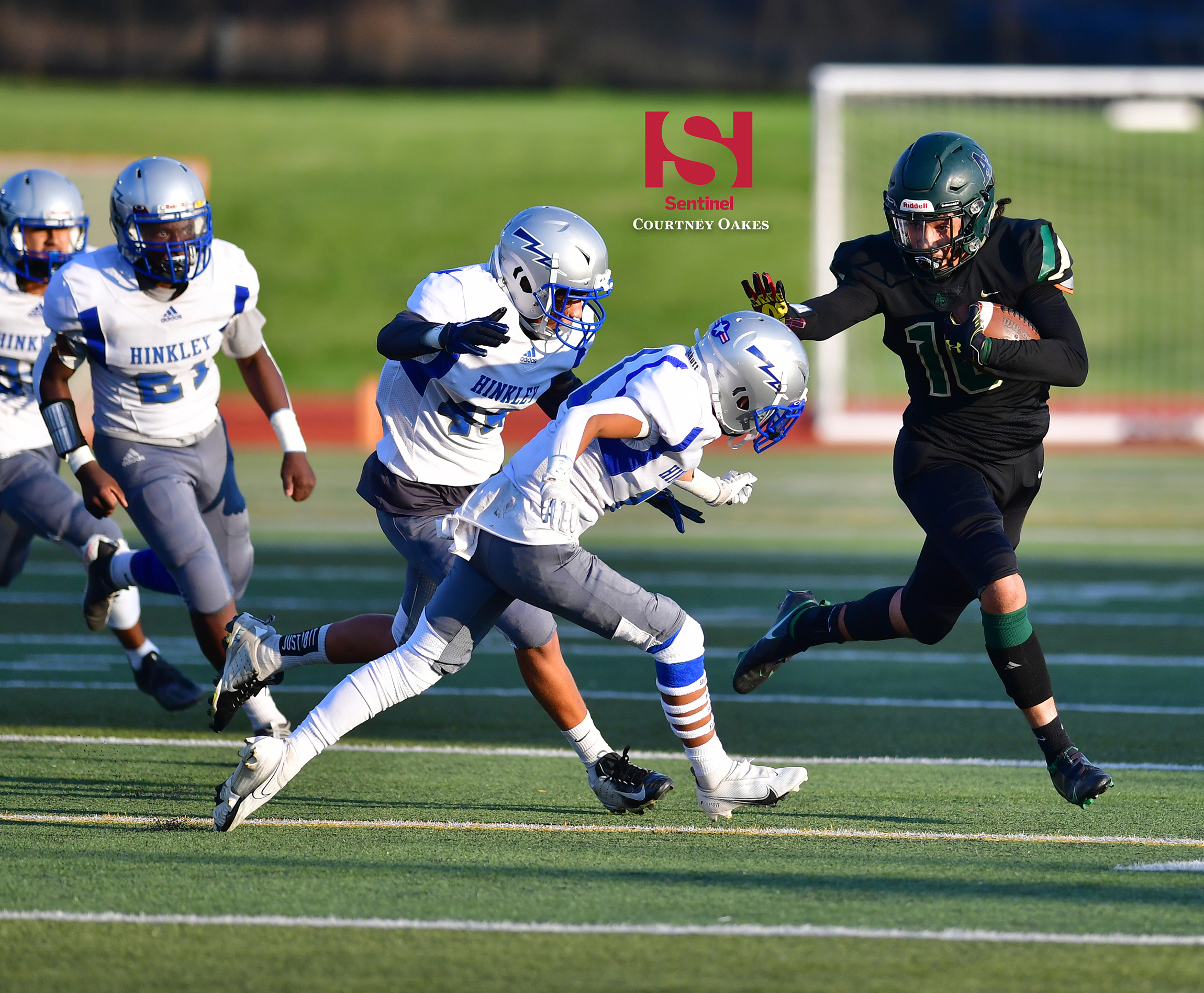 AURORA | A breakdown of the 2022 season schedule for the Aurora Central football team:
Courtney Oakes is Sentinel Colorado Sports Editor. Reach him at [email protected] Twitter: @aurorasports. IG: Sentinel Prep Sports
AURORA CENTRAL: Coach Chris Kelly's Trojans finished 8-3 last season and qualified for the Class 4A state playoffs. Only three of Aurora Central's opponents from last season appear on this season's schedule (Falcon, Hinkley and Adams City) and it went 2-1 against that trio with wins over Hinkley and Adams City and a loss to Falcon. The Trojans will be among the last teams to play on the opening weekend with a 2 p.m. Week 1 game on Saturday, Aug. 27, against Northfield, a six-win team last season. Aurora Central meets rival Hinkley in Week 2 and gets a chance to avenge a close loss with a visit to Falcon in Week 3. Rangeview in Week 3 (Aurora Central's Homecoming) and George Washington in Week 5 round out the non-league schedule before the Trojans delve into their new league (4A League 7), which begins with a road game at Adams City on Sept. 30. Three of the remaining league games will be at home (vs. Broomfield, Heritage and Thornton) sandwiched around a Week 8 trek to the Western Slope to play Fruita Monument. Last season: Aurora Central's opponents went a combined 45-56 in 2021.

Aurora Central schedule — Home games all caps (played at Aurora Public Schools Stadium unless otherwise noted): Saturday, Aug. 27 — NORTHFIELD, 2 p.m.; Thursday, Sept. 1 — vs. Hinkley at APS Stadium, 6:30 p.m.; Friday, Sept. 9 — at Falcon, 7 p.m.; Thursday, Sept. 15 — RANGEVIEW, 6:30 p.m.; Saturday, Sept. 24 — at George Washington, 2 p.m.; Friday, Sept. 30 — at Adams City, 7 p.m.; Thursday, Oct. 6 — BROOMFIELD, 6:30 p.m.; Thursday, Oct. 13 — at Fruita Monument, TBD; Friday, Oct. 21 — HERITAGE, 6:30 p.m.; Thursday, Oct. 27 — THORNTON, 6:30 p.m.