AURORA | The 2018 Vista PEAK football team at a glance:
Courtney Oakes is Sentinel Sports Editor. Reach him at 303-750-7555 or [email protected]: @aurorasports. FB: Sentinel Prep Sports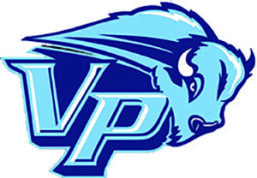 VISTA PEAK
Mascot: Bison
Coach: John Sullivan
Last year: 4-6 overall (2-3 in East Metro League), missed 3A state playoffs
Players to watch: Jeremiah Blackwood, 6-foot-3, 205 pounds, DE, sr.; Malek Jackson, 5-11, 195, LB/TE, sr.; Ja'Derris Carr, 5-10, 165, RB/DB, soph.; Braylen Nelson, 6-6, 240, OL/DL, soph.; Kai Bocalbos, 5-10, 170, WR/DB, jr.; Montral Hamrick, 6-1, 205, FB/DE, soph.; Troy Davis, 5-10, 185, LB/FB, sr.
2018 outlook: Vista PEAK has left its Class 3A days behind as it continues to grow, so 4A and the newly-formed Pioneer League will offer a chance to take another step forward. Coach John Sullivan's Bison have never qualified for the postseason, so the season would be historic if they are able to make it this time. Vista PEAK has new coordinators on both sides of the football, though the defense will likely be the catalyst in the early going as it features eight returning starters, including four seniors. Senior defensive end Jeremiah Blackwood, a first team All-East Metro League pick a year ago,is a passrushing terror who commands a lot of attention, leaving senior linebackers Troy Davis and Malek Jackson and sophomore defensive end Montral Hamrick room to operate. Sophomore Ja'Derris Carr is a key figure in the defensive backfield for Vista PEAK, which allowed 26.4 points per game while playing a schedule with some big time offenses such as Erie, Mead and Palmer Ridge. While the Bison will look familiar on defense, that won't be so on offense, where longtime quarterback Derrick Smashum and a large receiving crew has departed via graduation or transfer. Carr is the leading returning rusher who got some spot action last season, so a lot of varsity newcomers will need to rise to the occasion to make the offense run smoothly. Second team all-league place kicker Noah Karwacki should help the team out with scoring potential and field position.
Schedule breakdown: With a new classification (4A) and a new conference (Pioneer League), Vista PEAK has virtually an entirely different regular season schedule for 2018. The Bison's lone holdover from last season's slate is Gateway — which dealt them a 31-13 loss — while the remaining nine teams include two qualifiers from last season's 4A state playoffs in Standley Lake and Fruita Monument. Vista PEAK plays three of the four other Aurora Public Schools programs in a four-week span, starting with Gateway Sept. 15, followed by Aurora Central on Sept. 21 and Hinkley on Oct. 5, while the Gators and Wildcats await in the final three weeks of the campaign.
VISTA PEAK SCHEDULE
Home games in all caps (played at Aurora Public Schools Stadium: Thursday, Aug. 30 — MESA RIDGE, 6:30 p.m.; Saturday, Sept. 8 — vs. Palmer at Garry Berry Stadium, 10 a.m.; Saturday, Sept. 15 — vs. Gateway at APS Stadium, 1 p.m.; Friday, Sept. 21 — AURORA CENTRAL, 6:30 p.m.; Friday, Sept. 28 — vs. Dakota Ridge at Jeffco Stadium, 7:30 p.m.; Friday, Oct. 5 — at Hinkley, 6:30 p.m.; Friday, Oct. 12 — CENTAURUS, 7:30 p.m.; Friday, Oct. 19 — vs. Standley Lake at NAAC, 7 p.m.; Thursday, Oct. 25 — at Thornton, 7 p.m.; Saturday, Nov. 3 — FRUITA MONUMENT, 1 p.m.