AURORA | The 2018 Smoky Hill football team at a glance:
Courtney Oakes is Sentinel Sports Editor. Reach him at 303-750-7555 or [email protected]: @aurorasports. FB: Sentinel Prep Sports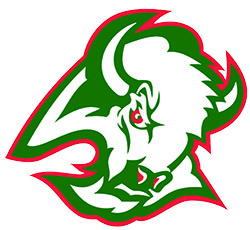 SMOKY HILL
Mascot: Buffaloes
Coach: Tom Thenell
Last year: 1-9 overall (0-5 in Mount Massive League), missed 5A state playoffs
Players to watch: Obasanjo "Obie" Sanni, 5-foot-10, 185 pounds, RB, jr.; Chase Lyons, 6-3, 200, LB/WR, jr.; David Hoage, 6-3, 220, LB/RB, sr.; Jaedon Warner, 6-0, 250, OL; Vincent King, 5-11, 180, LB/DB, jr.; Khari Upshaw, 6-1, 200, DE, jr.; Travon Holmes, 5-10, 185, LB/DB/RB, jr.; Tyson Lewis, 5-11, 180, DB, jr.; Alec Pinkowski, 6-3, 175, WR, soph.; Jesse Gomez, 6-0, 245, OL, jr.
2018 outlook: The optimism that permeates the Smoky Hill football program coming into this season is noticeable, as the arrival of a veteran, proven winning head coach in Colorado — Tom Thenell, who had successful runs at both Bear Creek and Mullen — and his staff has made the Buffs believe that great things could be ahead. A program that hasn't had a winning season since 1990 has a chance to change that with a schedule that has plenty of winnable games and the possibility to pick up some momentum. Thenell's teams have long been known for offensive prowess and Smoky Hill needed an injection on that side of the football, as it scored just a total of 62 points last season. The Buffaloes will start with a strong backfield keyed by junior Obasanjo "Obie" Sanni, a very athletic tailback who led the team in rushing last season, along with senior David Hoage, a multi-sport athlete who has verbally committed to the University of Northern Colorado. Juniors Jaedon Warner and Jesse Gomez will be expected to stand strong on the offensive line. Junior wide receiver Chase Lyons is another weapon and is coming off a 2017 season in which he made the All-Mount Massive League second team. Hoage is a major key to the defense from his linebacker spot, while junior defensive end Khari Upshaw should be able to generate pressure on opposing quarterbacks. Juniors Tyson Lewis and Vincent King, who each saw varsity action last season, also should help defensively.
Schedule breakdown: With its placement in the new Metro 10 conference, Smoky Hill has a 2018 regular season schedule that is 80 percent different than a year ago. The Buffaloes will get the chance to pay back two losses from last season — to Overland and Boulder — while they will get a look at a fresh set of teams, none of which qualified for the postseason last year. Smoky Hill faces two Aurora foes right out of the gate in Overland (Aug. 24, with the Wagon Wheel traveling trophy going to the victor) — its only non-conference game — followed by the Metro 10 opener against Rangeview Aug. 31.
SMOKY HILL SCHEDULE
Home games in all caps (played at Stutler Bowl): Friday, Aug. 24 — vs. Overland at Stutler Bowl, 7 p.m.; Friday, Aug. 31 — vs. Rangeview at Aurora Public Schools Stadium, 6:30 p.m.; Friday, Sept. 7 — vs. Northglenn at 5-Star Stadium, 7 p.m.; Friday, Sept. 14 — PRAIRIE VIEW, 7 p.m.; Saturday, Sept. 22 — FAR NORTHEAST WARRIORS, 7 p.m.; Saturday, Sept. 29 — BOULDER, 1 p.m.; Friday, Oct. 5 — vs. Denver East at All-City Stadium, 4 p.m.; Thursday, Oct. 11 — ADAMS CITY, 7 p.m.; Friday, Oct. 19 — vs. Mountain Range at North Stadium, 7 p.m.; Friday, Oct. 26 — WESTMINSTER, 7 p.m.