AURORA | The 2018 Regis Jesuit football team at a glance:
Courtney Oakes is Sentinel Sports Editor. Reach him at 303-750-7555 or [email protected]: @aurorasports. FB: Sentinel Prep Sports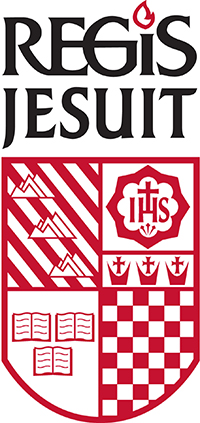 REGIS JESUIT
Mascot: Raiders
Coach: Danny Filleman
Last year: 10-2 overall (5-0 in Mount Antero League)
Players to watch: Kiahn Martinez, 5-foot-9, 190 pounds, RB, sr.; Geno Macias, 6-1, 195, LB, sr.; Jackson Connelly, 6-2, 175, WR, jr.; Ty McGuire, 5-8, 165, WR, jr.; Luke Keefe, 6-3, 210, DE, sr.; Nick Warta, 6-0, 180, S, sr.
2018 outlook: The Regis Jesuit football program has won nine games or more in five straight seasons, so the track record is definitely there for the winning ways to continue. Fourth-year head coach Danny Filleman has overseen a lot of winning in his tenure with the Raiders and he may do so again, though it will be in a different way. Filleman has had experienced squads previously, but this unit features just two returning starters on offense and two on defense. Senior running back Kiahn Martinez isn't just any returning starter, however, as he piled up 1,477 yards and 20 rushing touchdowns last season and will try to match or better those numbers, though he'll have a different quarterback under center and a different line in front of him. Jackson Connelly (a sprint standout during the track season) and fellow junior Ty McGuire aim to fill big roles as wide receivers to compliment the ground game. Defensively, Regis Jesuit also has back an elite level talent in instinctive senior linebacker Geno Macias, a multi-sport athlete who played at a first team all-conference level a year ago. Senior defensive end Luke Keefe and senior safety Nick Warta will be counted on to assume large roles on a defense that lost four triple-digit tacklers from last season. Filleman expects his team to be significantly better in the second half of the season after getting a lot of live action.
Schedule breakdown: Regis Jesuit's 2018 regular season schedule begins with a road game — a real road game, all the way down in Naples, Florida, against Barron Collier — while the remaining nine games include four against Class 5A state playoff teams from last season in Chaparral, Highlands Ranch, Fountain-Fort Carson and parochial school rival Mullen. The Raiders have a largely new schedule with the exception of rematches from last season with Mullen, Highlands Ranch and Douglas County. Regis Jesuit's only game against another Aurora team this season comes with Overland's Aug. 31 visit to Lou Kellogg Stadium.
REGIS JESUIT SCHEDULE
Home games in all caps (played at Lou Kellogg Stadium): Friday, Aug. 24 — BARRON COLLIER (FLA.), 6 p.m.; Friday, Aug. 31 — OVERLAND, 7 p.m.; Friday, Sept. 7 — HIGHLANDS RANCH; Friday, Sept. 14 — at Mullen, 7 p.m.; Friday, Sept. 21 — HORIZON, 7 p.m.; Friday, Sept. 28 — vs. Chaparral at EchoPark Stadium, 7 p.m.; Friday, Oct. 5 — LEGEND; Saturday, Oct. 13 — vs. Doherty at Garry Berry Stadium, 1 p.m.; Thursday, Oct. 18 — at Fountain-Fort Carson, 6 p.m.; Friday, Oct. 26 — DOUGLAS COUNTY, 7 p.m.