AURORA | The 2018 Rangeview football team at a glance:
Courtney Oakes is Sentinel Sports Editor. Reach him at 303-750-7555 or [email protected]: @aurorasports. FB: Sentinel Prep Sports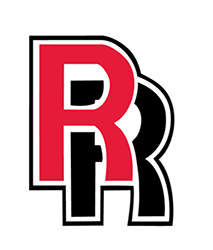 RANGEVIEW
Mascot: Raiders
Coach: Brandon Alconcel
Last year: 3-7 overall (2-3 in Mount Wilson League), missed 5A state playoffs
Players to watch: Ethan Fray, 5-foot-10, 170 pounds, WR/DB, sr.; Adam Walker, 6-0, 170, WR/DB, sr.; Jesus Bahena, 6-0, 270, OL/DL, sr.; Rowan Neal, 6-1, 190, QB, sr.; Jacqui Lee-Ricks, 5-10, 165, WR/DB, jr.; Anthony Thomas-Morales, 6-0, 230, OL/DL, jr.; Osvaldo Caloca, 6-1, 220, OL/DL, jr.; Davon Desmond, 5-9, 160, WR/RB/DB, jr.; Siaosi Vakafuhu, 6-2, 245, OL/DL, jr.; Reece Berkey, 6-0, 180, QB/DB, soph.
2018 outlook: If ever there was a time for the Rangeview football team to build for the future, this is it, as the Raiders graduated 24 players in the wake of back-to-back three-win seasons. Rangeview's home in the new Metro 10 conference — comprised of 10 programs that have finished at the bottom of the Class 5A standings over the past two seasons — gives coach Brandon Alconcel the ability to develop players and a system with the chance to win games at the same time. The Raiders' foundation is comprised of mostly juniors and sophomores, with upwards of 90 players in the program. Rangeview's play in the trenches will be one of the strengths, as the team's linemen — including senior Jesus Bahena and juniors Anthony Thomas-Morales, Osvaldo Caloca and Siaosi Vakafuhu — combined to deliver the championship in the annual Hog Wars strength and teamwork competition. The look of the Raiders' skill positions will be quite different with the exception of senior Ethan Fray, a speedy wide receiver who doubles as a defensive back that earned second team All-Mount Wilson League accolades last year. Besides that, nobody who caught a pass or had a rushing or passing attempt last season returns. Senior Rowan Neal gets the chance to take over at quarterback. Rangeview has a new defensive coordinator who will hope to shore up the run defense that got exploited by several opponents last season. Alconcel hopes to make it through this season with an emphasis on winning the penalty and turnover game each time out.
Schedule breakdown: Rangeview's schedule is 100 percent different than it was last season, as the program's move into the Metro 10 conference gives it nine conference games and just one in non-league play. Because of that, the Raiders lost the chance to play rival Gateway in the annual Anvil contest and will instead play ThunderRidge in their season for their only non-conference contest. None of the Metro 10 teams made the playoffs last season, so Rangeview may have a chance to get into the win column regularly. The Raiders face Smoky Hill on Aug. 31 in a Metro 10 matchup of Aurora programs.
RANGEVIEW SCHEDULE
Home games in all caps (played at Aurora Public Schools Stadium: Friday, Aug. 24 — vs. ThunderRidge at Shea Stadium, 7 p.m.; Friday, Aug. 31 — SMOKY HILL, 6:30 p.m.; Saturday, Sept. 8 — vs. Far Northeast Warriors at Evie Garrett Dennis E-12 Campus, 1 p.m.; Thursday, Sept. 13 — MOUNTAIN RANGE, 6:30 p.m.; Thursday, Sept. 20 — ADAMS CITY, 6:30 p.m.; Friday, Sept. 28 — at Prairie View, 7 p.m.; Friday, Oct. 5 — vs. Northglenn at 5-Star Stadium, 7 p.m.; Thursday, Oct. 11 — BOULDER, 6:30 p.m.; Friday, Oct. 19 — WESTMINSTER, 6:30 p.m.; Saturday, Oct. 27 — vs. Denver East at All-City Stadium, 1 p.m.