AURORA | The 2018 Overland football team at a glance:
Courtney Oakes is Sentinel Sports Editor. Reach him at 303-750-7555 or [email protected]: @aurorasports. FB: Sentinel Prep Sports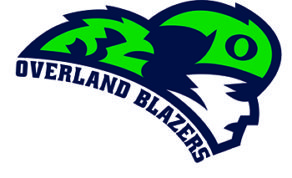 OVERLAND
Mascot: Trailblazers
Coach: Steve Sewell
Last year: 5-5 overall (2-3 in Mount Massive League), missed 5A state playoffs
Players to watch: Da'Zhuan Reid, 5-foot-10, 219 pounds, LB/FB, sr.; Jalon'e Rice, 6-1, 200, WR/DB, sr.; Jermaine Davis, WR/FS, 5-foot-8, 160 pounds, sr.; Luis Ruiz, 6-0, 160, QB, sr.; Delano Dickerson, 6-1, 165, DB/WR, sr.; Wendell Cole, 5-10, 147, DB/WR, sr.
2018 outlook: Overland finds itself back in the same league with its Centennial League rivals this season, a place coach Steve Sewell relishes from a competitive standpoint. The Trailblazers definitely have some development to do before they are ready to the league portion of the season, however, as graduation did take its toll in key places. Three of its biggest building blocks from last season departed in Cameron Murray, Jaion Colbert and Donavan Carver, but the losses that may be felt most deeply come along the offensive and defensive lines. The Trailblazers had good size in the trenches on the offensive line last season, but saw four starters graduate, putting pressure on a new unit to keep the heat off senior quarterback Luis Ruiz. Ruiz has played plenty of snaps over the past two seasons and can be an effective distributor if he has time to get the ball to his skill position players, which includes talented senior wide receiver Jalon'e Rice (a first team All-Mount Massive League performer last season) and versatile senior Jermaine Davis. Depth is also a concern for Overland as a lot of players will see action on both sides of the football, including key seniors Delano Dickerson and Wendell Cole, who will man the defensive backfield as well as play wide receiver. Senior linebacker Da'Zhuan Reid is the defensive leader and looks to follow up an all-league second team campaign in 2017.
Schedule breakdown: Overland faces a 2018 schedule that includes four teams it saw last season — against which it went 2-2 — plus six new ones. Half of the Trailblazers' opponents appeared in the Class 5A state playoffs last season and they will face three of them in consecutive weeks in Fountain-Fort Carson (Sept. 21), Cherry Creek (Sept. 28) and Eaglecrest (Oct. 4). The games against the Bruins and Raptors open a schedule of play in the Metro East League (the reconstituted Centennial League) that also includes a matchup against Grandview Oct. 19.
OVERLAND SCHEDULE
Home games in all caps (played at Stutler Bowl): Friday, Aug. 24 — SMOKY HILL, 7 p.m.; Friday, Aug. 31 — at Regis Jesuit, 7 p.m.; Thursday, Sept. 6 — vs. Aurora Central at Aurora Public Schools Stadium, 6:30 p.m.; Friday, Sept. 14 — vs. Fossil Ridge at Rocky Mountain H.S., 7 p.m.; Friday, Sept. 21 — FOUNTAIN-FORT CARSON, 7 p.m.; Friday, Sept. 28 — at Cherry Creek, 7 p.m.; Thursday, Oct. 4 — EAGLECREST, 7 p.m.; Friday, Oct. 12 — CHEROKEE TRAIL, 7 p.m.; Friday, Oct. 19 — vs. Grandview at Legacy Stadium, 7 p.m.; Thursday, Oct. 25 — ARAPAHOE, 7 p.m.