AURORA | The 2018 Hinkley football team at a glance:
Courtney Oakes is Sentinel Sports Editor. Reach him at 303-750-7555 or [email protected]: @aurorasports. FB: Sentinel Prep Sports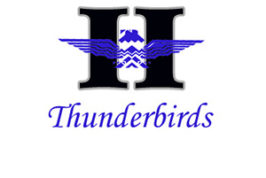 HINKLEY
Mascot: Thunderbirds
Coach: Michael Farda
Last year: 1-9 overall (0-5 in Mount Evans League), missed 5A state playoffs
Players to watch: J.J. Lee, 5-foot-9, 154 pounds, QB/DB, jr.; Dorian Fox, 5-7, 152, RB/DB, jr.; Gabe Velasquez, 6-5, 290, OL/DL, jr.; Jerry Taylor, 6-3, 196, TE/OLB, jr.; Leon Parham, 5-9, 150, RB/DB, jr.; Omar Perez, 5-10, 196, OL/DL, jr.; Richard Taylor, 5-8, 152, RB/OLB, jr.; Tevita Fifita, 5-9, 240, OL/DL, jr.; Aaron Coats, 5-9, 186, OL/LB, sr.; Harlan Potts, 6-0, 192, TE/LB, sr.; Marquez Clopton, 6-3, 321, NG, jr.; Xavier Starks, 5-10, 162, QB/DB, jr.; Keenan Starks, 6-2, 164, Athlete/OLB, fr.; George West, WR, 5-10, 141, WR/DB, soph.
2018 outlook: Michael Farda enters his third season as head coach at Hinkley and things are set up in a good way for 2018. The Thunderbirds no longer share a conference with the likes of Class 5A state state champion Pomona as they did the last two seasons in the Mount Evans League and they've dropped to 4A, where they should have more opportunities to succeed. Experience is also on Hinkley's side, as only a handful of starters graduated, though talents such as running back Calvin Pope will be hard to replace. Junior J.J. Lee returns to provide some consistency at the quarterback position, while junior Richard Taylor (who picked up 200-plus yards rushing last season) and others should see plenty of work in the backfield. The Thunderbirds have sporadic size along both sides of the line (especially in junior Marquez Clopton, a 321-pound noseguard and 290-pound junior Gabe Velasquez) and plenty of returning defensive players, including second team all-league performers in senior linebacker Harlan Potts and junior defensive lineman Leon Parham.
Schedule breakdown: Hinkley had an extremely difficult schedule in 2017, so it will be a relief to face nine new teams in its 10-game regular season schedule. The Thunderbirds' lone game against a team from last season is their regular season finale Nov. 2 against Thornton, against which they picked up their only win. Hinkley has just two games against postseason qualifiers from last season in back-to-back contests against 4A qualifiers Standley Lake (Oct. 11) and Fruita Monument (Oct. 20) consecutively. The Thunderbirds meet fellow Aurora Public Schools teams Gateway on Sept. 7 and Vista PEAK on Oct. 5.
HINKLEY SCHEDULE
Home games in all caps (played at Aurora Public Schools Stadium: Saturday, Sept. 1 — NORTHRIDGE, 1 p.m.; Friday, Sept. 7 — vs. Gateway at APS Stadium, 6:30 p.m.; Friday, Sept. 14 — KENNEDY, 6:30 p.m.; Friday, Sept. 21 — at Sand Creek, 7 p.m.; Saturday, Sept. 29 — at George Washington, 11 a.m.; Friday, Oct. 5 — VISTA PEAK, 6:30 p.m.; Thursday, Oct. 11 — vs. Standley Lake at NAAC, 4 p.m.; Saturday, Oct. 20 — FRUITA MONUMENT, 1 p.m.; Friday, Oct. 26 — at Centaurus, 7 p.m.; Friday, Nov. 2 — THORNTON, 6:30 p.m.