AURORA | The 2018 Gateway football team at a glance:
Courtney Oakes is Sentinel Sports Editor. Reach him at 303-750-7555 or [email protected]: @aurorasports. FB: Sentinel Prep Sports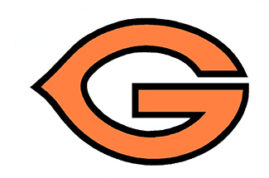 GATEWAY
Mascot: Olympians
Coach: Taylor Calvert
Last year: 3-7 overall (1-4 in Plains League), missed Class 4A state playoffs
Players to watch: Elijah Williams, 5-foot-11, 165 pounds, WR/DB, sr.; Tyvonne Phipps, 5-10, 180, RB/LB, sr.; Marvon Odunoye, 5-10, 170, RB/LB, sr.; Isaiah Abbey, 5-11, 225, OL/DL, jr.; Isaac Valdez, 5-10, 200, OL/DL, jr.; Antwuan Smith, 5-10, 180, QB/LB, soph.; Lanier DeRuso, 5-11, 180, DB, jr.; Raymond Webster, 5-10, 175, LB/RB, jr.; Taylor Coe, 6-1, 200, DE/TE, soph.; Erick Covington, 6-0, 175, QB, soph.
2018 outlook: Gateway continues to try to build up in the second season under coach Taylor Calvert, who guided the Olys to a 3-7 mark last season, which was a win improvement over the previous season. Gateway also had a large number of players sign to play at the next level with programs of various sizes, boosting the incentive for current players. The Olys did graduate 23 players, however, which will open some opportunities for some new and hungry players. Senior speedster Elijah Williams — one of Colorado's most talented sprinters on the track — is likely to be used in a variety of ways, while senior running back Marvin Odunoye got a good number of carries under his belt last season. The graduation of quarterback Xavier Delk and running back Kevin Traylor Jr. will make things more challenging for Gateway this season as Odunoye will try to pick up some of the slack on the ground and sophomore Antwuan Smith transitions under center from the backfield. The Olys' linemen were competitive at Hog Wars over the summer with juniors Isaiah Abbey and Isaac Valdez leading the way. Gateway hopes to have a few transfers to bolster its ranks this season, however it had to wait on rulings for when they would be eligible to play.
Schedule breakdown: Gateway faces just three teams it played in 2017, while four of the teams on the 2018 slate made the postseason a year ago in Ponderosa, Chatfield, Monarch and Montrose. The Olys get to travel for the first time in quite some time — if not the first time ever — when they head out to play at Las Vegas High School on Aug. 31. Because of rival Rangeview's new league that requires the Raiders to play nine of their 10 games in league play, Gateway won't get to face its fierce rival this season, however it will go against the three other Aurora Public Schools teams in Hinkley (Sept. 7), Vista PEAK (Sept. 15) and Aurora Central (Oct. 4). Playoff teams Ponderosa and Montrose await back-to-back Oct. 11 and Oct. 19.
GATEWAY SCHEDULE
Home games in all caps (played at Aurora Public Schools Stadium: Saturday, Aug. 25 — vs. Chatfield at Jeffco Stadium, 6 p.m.; Friday, Aug. 31 — at Las Vegas High School, 7 p.m.; Friday, Sept. 7 — HINKLEY, 6:30 p.m.; Saturday, Sept. 15 — vs. Vista PEAK at APS Stadium, 4 p.m.; Thursday, Sept. 27 — MONARCH, 6:30 p.m.; Thursday, Oct. 4 — AURORA CENTRAL, 6:30 p.m.; Thursday, Oct. 11 — vs. Ponderosa at EchoPark Stadium, 7 p.m.; Friday, Oct. 19 — at Montrose, 6 p.m.; Friday, Oct. 26 — HERITAGE, 6:30 p.m.; Friday, Nov. 2 — at Denver South, 4 p.m.